Pokémon Scarlet and Pokémon Violet are 2022 role-playing video games developed by Game Freak and published by Nintendo and The Pokémon Company for the Nintendo Switch. Many reports have shown that Pokémon Scarlet and Violet players face frame drop issues on Nintendo Switch that ruin their gaming experience. The lag and stutter also contribute to the unhealthy experience.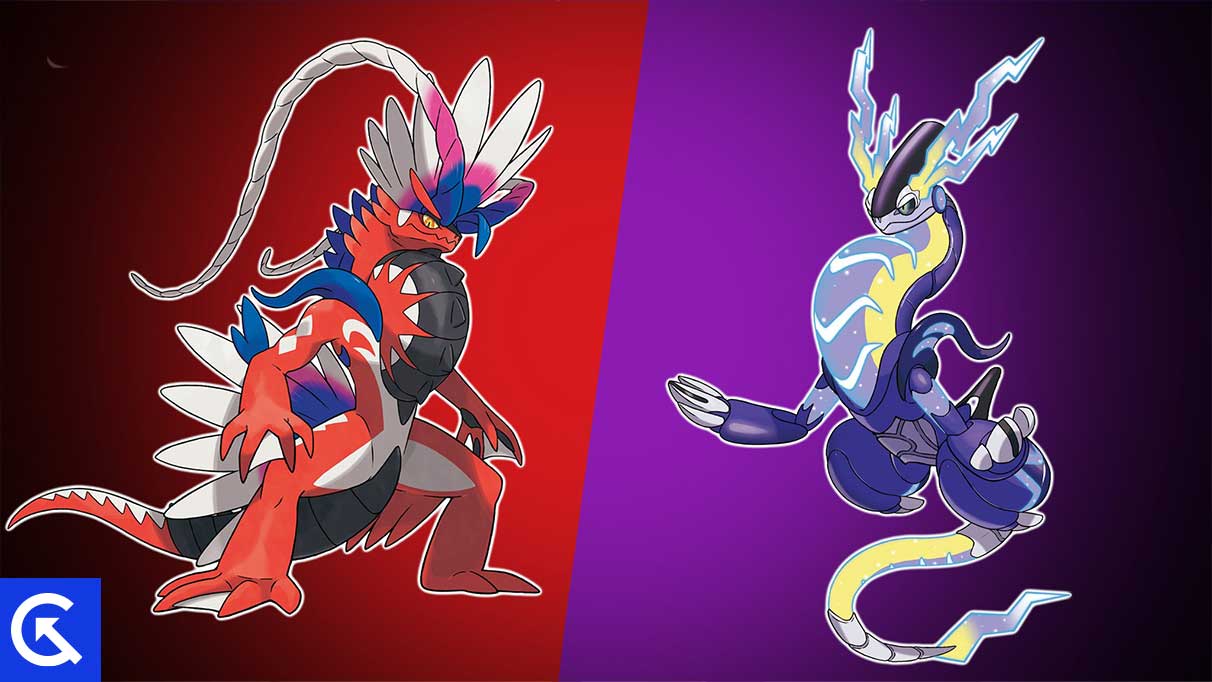 Being a portable and small device, Nintendo Switch sacrifices on performance part. Many games on Nintendo Switch consoles have observed a minor performance decrease. However, as complained by users, the Pokémon Scarlet and Violet FPS drop problem on Nintendo Switch ruins their gaming experience, which no one would want. If you are in the same boat, keep reading this article as we'll be going through several ways to fix the FPS drop problem on Pokémon Scarlet and Violet and increase the game's performance.
Pokémon Scarlet and Violet FPS Drop on Nintendo Switch, How to Fix?
There are a couple of solutions you can try to boost the FPS on Pokémon Scarlet and Violet on your Nintendo Switch. If not by a great margin, you'd observe some performance improvements that should improve your gaming experience.
1. Restart Your Console
You may get unstable FPS on Pokémon Scarlet and Violet due to temporary bugs or system glitches. Restarting the device should be more than enough to eliminate these issues.
Here's how to restart a Nintendo Switch console:
Press and hold the power button on your console for 3 seconds.
From the Power Menu, select Power Options.
Select the Restart option.
Once you restart your Switch, launch the game and check if you still face a low FPS problem on Pokémon Scarlet and Violet.
2. Check For Game Updates
A temporary bug linked to the game might also trigger the problem. If many users have reported the same issue, Pokémon Scarlet and Violet developers may be working on fixing the unstable or low FPS problem. You should check if there's an update available for the game.
Make sure your Nintendo Switch is connected to the internet.
Go to the Home Screen of your Nintendo Switch.
Select the Pokémon Scarlet and Violet game (do not launch the game).
Press the + button or – button on your controller.
Select Software Update from the drop-down menu.
Choose Via the Internet and proceed.
If an update is available, download and install it right now. Otherwise, you may want to check for an update again in a few days.
3. Overclock Your Switch
This is an advanced way of increasing the performance of your Nintendo Switch console. If your console has custom firmware, you can overclock it by restoring the base X1 settings. Once done, launch a game and observe the change in performance. It should be noted that the performance improvements through this method come at the expense of battery life. The overclock condition will only kick in when the system is docked.
4. Use an Emulator
Since Pokémon Scarlet and Violet is very new, the emulator support is limited. However, in the coming weeks and months, many emulators will support Pokémon Scarlet and Violet. But for now, you can use Ryuninx to run the game at 60fps, and that too in 4K. The emulators are prone to crashing and other issues. But it'll be a good try.
Final Words
Pokémon Scarlet and Violet is an excellent game, but the low FPS and other issues have disappointed players. To help them out, we mentioned several effective ways to fix the Pokémon Scarlet and Violet FPS drop issue on Nintendo Switch in this article. I hope the solutions were useful to you. Have any questions or queries? Write them in the comments below, and we'll reply soon.