The most popular and simplest way to copy or screenshot whatever is on your computer screen is to press the print screen button on your Keyboard. Print screen is the fastest and easiest way to take screenshots of desktop/laptop screens. But for some reason, the Print Screen button is not working on Windows 10/11 PC, and you have to use other alternative methods to take screenshots.
There are many methods to take a screenshot on Windows 10/11, but the Print screen is the easiest. Print Screen will never save any screenshots and will make a copy on the clipboard. You can use any picture editing software like MS Paint or Photoshop to keep the copy.
The main reason the print screen is not working can be the hardware or software of the Keyboard. If you had any physical damage on your Keyboard, the buttons or functions may not work. Moreover, if you have any hardware issues, contact the manufacturer for technical support or replace the Keyboard. Else let's get the solution for if the Print Screen button is not working on Windows 10/11 below.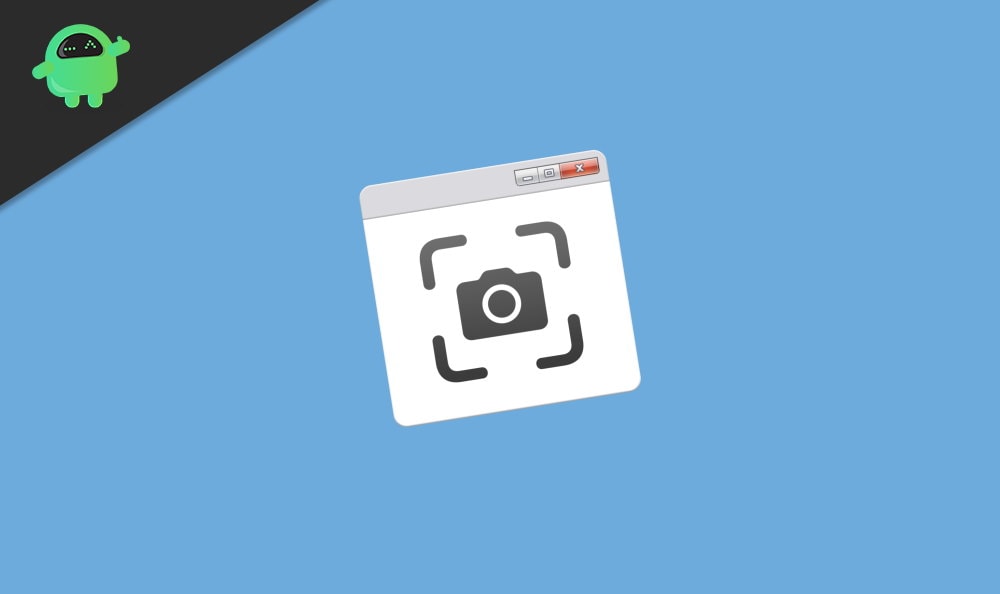 Fix: Print Screen Button Not Working in Windows 10/11
Before moving to any solution, make a backup of your data so that you can save your data if anything goes wrong. First, we have to troubleshoot that PrintScreen is not working by some key combination check if it is working. Press Ctrl + Windows key + PrtSc or ctrl + PrtSc and fn + PrtSc. You can try these combinations to take screenshots and paste them to paint by Ctrl+v. If it is not working yet, try to restart the computer. Restart can help to fix such kinds of temporary problems. If nothing works, then go through the below solutions.
Solution 1: Keyboard Driver Update
Sometimes due to pending updates of drivers, the Keyboard will not function properly. The update is provided by the devs so that the product runs smoothly. Previously, we had to download the updated software version manually, but nowadays, we can update it through Device Manager. The steps are as follows.
First, Right-click on the Windows key on the left corner and select Device Manager from the available list. Open Device Manager
Another way to open device Manager is to open Run by pressing Windows + R key from the keyboard and typing "devmgmt.msc".

After that, Go to the keyboard and double-click on the keyboard driver.

On the new tab, there is an option to update the driver.
After clicking on update driver, a new window opens and asks for "drivers' search automatically" or" browse to my computer for drivers."

If you select search automatically, it will auto search the web for drivers. However, if you installed the update driver file, go to that file location and select it. Windows will install the driver automatically.
Restart your computer and check if it gets fixed or not.
Solution 2: Update OS
The print screen may not work due to a faulty or corrupted OS update. Meanwhile, it can happen incorrectly to configure some aspects of the Windows 10/11 settings. System files can get damaged due to various reasons. Therefore, updating OS may fix these types of issues. Below are the steps to update the OS.
Click on the start button and search for windows updates by typing. You can also open this by pressing the I + Windows key.
Navigate to Updates & security.
Then click on check for an update.
The process will take a few minutes to check if any update is available for your device.
If you get any message that important updates are available.

Click on download and install if any updates are available.
After installing the update, It will ask to restart your computer.
Restart your computer.
Solution 3: Disable F Mode
The F- Mode enables or disables the function key (F1 to F12) to use their standard function. Nowadays, F-lock is available in only a few keyboards by default in that fn key placed. fn key function is the same as the F-mode key. If F- mode key is available on your Keyboard, try to press it to enable PrtSc. Sometimes Fmode key will disable the PrtSc button by pressing it again will toggle it to turn on.
Solution 4: Prntsc Key Is Used By Other Software
PrtSc may be used by other software that may not allow to use it normally. Some of these apps are OneDrive, DropBox, and Sniping tools close these running programs to use the PrtSc function.
Click on the start button and type the task to open Task Manager on your computer. You can also open this by pressing Ctrl + Shift + Esc key together.
In the Task Manager window, a search of the above software is in the list currently running.
Right-click to the software and click on the End task.
Restart the computer and check the PrtSc is working or not.
Solution 5: Hardware Troubleshoot
Windows 10/11 has an inbuilt troubleshooter for common issues. If any of the above methods do not solve them, then it may have any hardware issue. for troubleshooting, hardware follow these steps
Click on start and type Troubleshoot.
Then click on Troubleshoot Settings.
Click on additional troubleshooters it open a new tab.
Now select Keyboard and after that, click on "Run this troubleshooter."

Follow the on-screen instruction to complete troubleshooting.
This will solve any hardware issue of your Keyboard, and PrtSc is working fine.
Method 6: Use Third-Party Tools
There are many third-party tools available in the market, which makes the task of taking screenshots easy on computers. The one I personally use and recommend is Lightshot. It is free and easy to use, and it will integrate with the original PrtSc button to launch screenshot facilities.
Conclusion
Print screen button is essential for daily work for many. It irritates us when we get any issue to happen to this. Windows 10/11 has a very secure OS that can rectify some problems. You can try some third-party apps for taking screenshots, but we recommend you always use the print screen's built-in feature in Windows 10/11.
We hope the above solution will work and fix the issue. You can contact customer care for further assistance. If you have any questions regarding the issue, please comment down below.