Since day 1 of its launch, PlayStation 5 (PS5) is going through a lot of errors, bugs, system glitches which become huge each and every day. Meanwhile, plenty of players is getting affected recently where the console turns on automatically. If you're also facing the same problem, you can follow this guide on How to Fix PS5 Randomly Turning on by itself issue.
Although it's one of the common and major issues right now for the PlayStation 5 users, there is nothing to worry about because we've provided some useful steps or tricks to resolve this problem. Initially, affected players may start thinking that a system configuration or bug is causing such an issue. But that's not the case at all.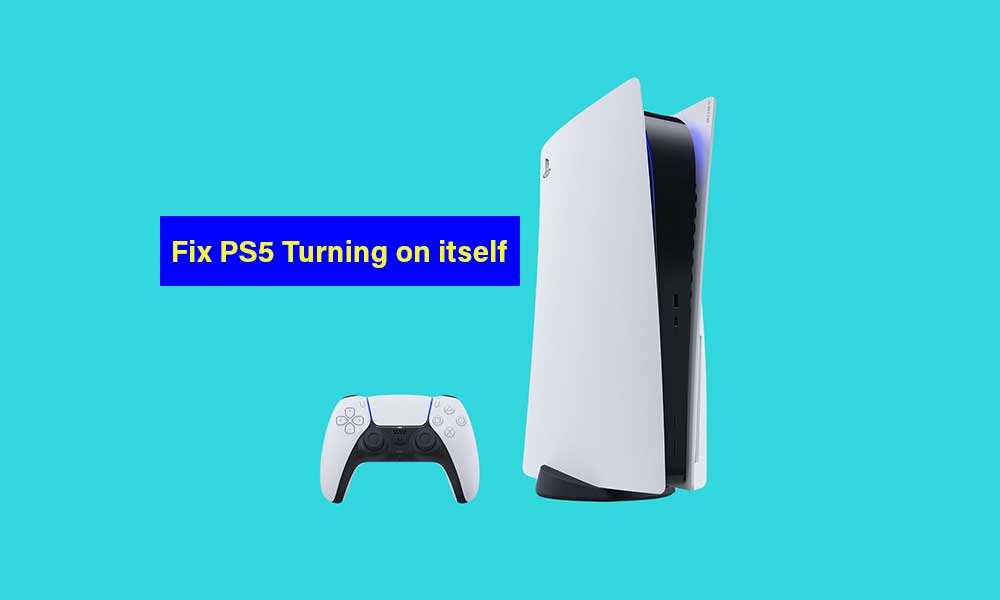 How to Fix PS5 Randomly Turning on by itself
Multiple reports are coming out that while the "Enable HDMI Device Link" system setting activates on the PS5 console, the console automatically turns on which is actually weird. Therefore, the first thing you should do is simply turn it off. You can do so by following the steps below:
First, go to the Settings menu from the home screen on your PS5 console.
Choose to System > Select HDMI.
Switch Off the "Enable HDMI Device Link" toggle on PS5.
Switching off the toggle can simply resolve the issue where your PS5 console randomly turns on itself due to the bug. Yes! It's one kind of PS5 system bug and should be fixed as early as possible.
Additionally, it can also possible that if the "Enable HDMI Device Link" option is activated and your PS5 console is connected to the TV or any monitor screen, your PS5 will be turned on itself. However, it's a good feature for several console users to enjoy content on other devices, if you're not using it then turn it off.
Meanwhile, we'll also recommend you disabling HDMI-CEC on your PS5 console for extra cushion. Plenty of PS5 users are also leaving their console in the Rest Mode which also may trigger several issues with the performance.
Actually, it may take some time for the PS5 developers to release more patch fixes in order to resolve plenty of common bugs and errors whatsoever. Sometimes the Rest Mode allows the PS5 console to install updates quietly in the background without turning on the screen.
Now, if the hardware runs in the background, it'll obviously start making noises while downloading the system update. But you should check whether the console's LED is showing orange color or blue color. If it's showing orange that means the console has not turned on yet. If showing blue in color that means it's fully turned on or in the sleep mode (Rest Mode).
That's it, guys. We hope this guide was helpful to you. If you've any queries, feel free to ask in the comment below.