Since Rainbow Six: Siege's release, a major controversy has emerged regarding cross-progression. There are currently three console versions of the game available: Xbox One, PlayStation 2, and PC, but each platform keeps its own progress in the game.
You have to start over if you change next-gen consoles from Xbox to PlayStation or if you switch completely from consoles to PC. You have to start over from scratch without Elite skins or full Operator rosters. However, Operation Solar Raid finally introduces cross-progression. But, in case of Rainbow Six Siege Cross Progression is not working, make sure to read the guide until the end.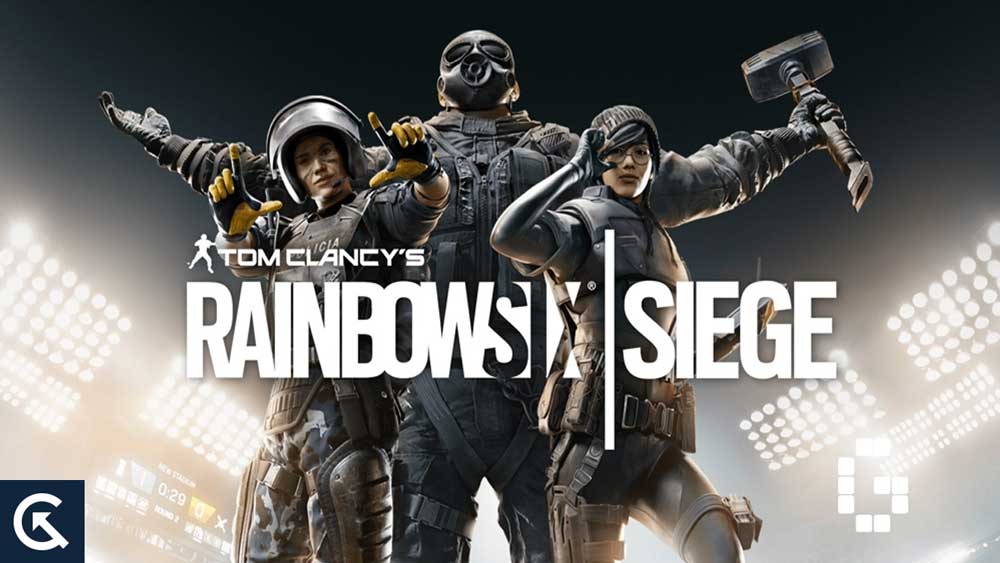 What is Rainbow Six Siege Cross Progression?
Ubisoft describes cross-progression as "the ability to continue playing a game on one platform while continuing your progression on a different platform as long as you are linked to your Ubisoft account."
Initially, cross-progression was introduced on June 30, 2021, allowing progress to be transferred between owners of PCs and Amazon Lunas. As part of Operation Solar Raid in December 2022, Xbox and PlayStation cross-progression can now be accessed on PC.
You will now be able to share your operators, cosmetics, and currencies across your platforms and accounts when you link those accounts. Additionally, ranked stats will correlate somewhat but are not shared between platforms – each input will have its own rank. In addition, players who merge their accounts will receive an Alpha Pack.
How To Fix Rainbow Six Siege Cross Progression Not Working
Cross Progression is really important in any multiplayer or cross-platform games like Rainbow Six Siege; therefore, in case you are facing the Rainbow Six Siege cross progression not working error, make sure to perform the fixes we have mentioned below:
Fix 1: Verify Your Game Files
You'll be required to complete this step whenever you contact our support team. You should double-check your files even if they have been downloaded and verified most of the time.
Fix 2: Reset your Router or Modem
My Cross Progression not working with Rainbow Six Siege on Xbox One was temporarily resolved by resetting my router or modem a few years ago. Whenever possible, we recommend playing on a console over a wired connection.
Fix 3: Check For the Current Server Status
It is important that you check the status of the current server before attempting to fix the Cross Progression is not working error. As a result, you can determine whether the server is under maintenance, which could explain the issue. It will be a good idea to check if the server is down, as it might be experiencing some issues.
Unless the developers are finished with the maintenance of the Rainbow Six Siege server anytime soon, there is only one thing to do to resolve the Cross Progression is not working error.
Fix 4: Use a DNS
If you are experiencing a Cross Progression is not working error, you might be able to solve it by using another DNS rather than your default one. Changing your DNS settings is very easy when you access the advanced network settings in consoles.
To set a new DNS on a PC, open the Network and Internet Setting, then select More Network Adaptor Options in the Advanced Settings section. Your IPv4 or IPv6 DNS settings should be changed here by going to the Properties of your active PC network.
Fix 5: Link Your Ubisoft Account to Game Pass
There are many people reporting that they were able to fix this problem by linking their Xbox Game Pass account to their Ubisoft account. If you use the Xbox Game Pass, then you can play this game.
It can't make the connection between your Ubisoft account and Xbox Game Pass, so the error might appear. In that case, the game is unable to connect to the server.
Here are the exact guidelines you need to follow in order to fix the Rainbow Six Siege Cross Progression is not working:
Firstly, you need to go to the official Game Pass site that was made to link Ubisoft accounts to Xbox Game Passes.

Thereafter, follow the on-screen steps to complete the process once the Log-in page appears on your screen.

The final step in the process is to test the game to see if the server error still exists after you've successfully signed in with your Microsoft account.
Fix 6: Switch The Account Status From Invisible to Online
As a last resort, you can change the status of your Xbox account from Invisible to Online. When you are on Invisible status, your game may be unable to connect to the server through the Ubisoft launcher. The only thing you need to do to fix this problem is to change the status of your profile from Invisible to Online by clicking on your profile.
If you are experiencing Rainbow Six Siege Cross Progression is not working errors, follow these steps to fix them:
You should begin by opening the Ubisoft Launcher.

You can now set your profile's status to online by clicking on the profile icon in the top right corner.

You can now launch Rainbox Six Siege and test it to see if it still fails to launch because the Cross Progression is not working reported.
Also Read: Fix: Rainbow Six Siege Voice Chat Not Working on PC, PS4, PS5, and Xbox Consoles
So, that's how to fix the Rainbow Six Siege Cross Progression is not working errors. We hope that this guide has helped you. Furthermore, in case you need more info, comment below and let us know.