Since its launch in 2010, Instagram has become an increasingly popular social media platform with features that have evolved constantly. Reels are one of Instagram's newest features. You can make reels by using music, filters, and other creative tools. They are short videos that last up to 30 seconds. Reels are great for showcasing your creativity and connecting with your audience. Some Instagram users have noticed that their Reels do not appear on their profiles after updating Instagram. Here are some reasons why Reels are not showing up on Instagram after the app was updated.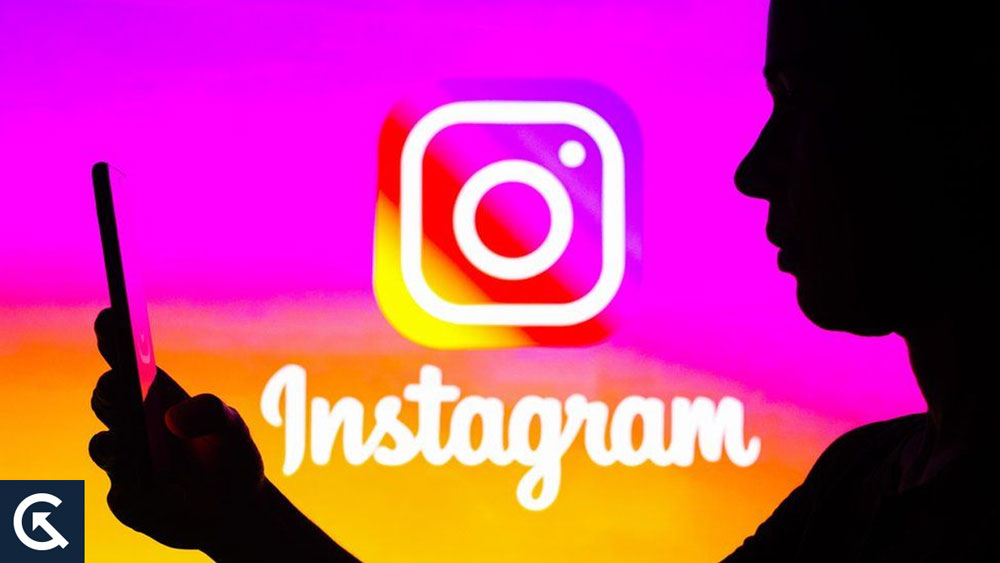 Why Do The Reels Are Not Showing on My Instagram?
Several factors can contribute to the Reels feature not showing on Instagram. These are some of the most common reasons why Reels may not be appearing on your Instagram account:
It is possible that the Reels feature isn't supported if you are using an outdated Instagram app. To make sure that your device is running the latest version of the app, make sure it is updated.

You may be unable to see the Reels feature on Instagram due to your account settings. Reels may not appear on your profile if you accidentally disable them in your profile settings.

You may not see your Reels on your profile if someone who isn't following you views your profile if your account is set to "private.". To see your Reels on your profile, change the privacy settings on your Reels to "public.".

There is a possibility that Reels will not load on your Instagram account if your internet connection is weak. In order for reels to load and display properly, you will need a stable and fast internet connection.

You may not see the Reels feature on Instagram if your app cache is corrupted. Your app cache can be cleared to resolve this problem.

It is also possible to experience issues with the Reels feature if there are app glitches. It is sometimes possible to fix bugs or glitches with Reels by reinstalling the app.
How to Fix Reels Are Not Showing in My Instagram After Update
Here are some fixes for the reason why reels are not showing on your Instagram after the recent update. Therefore, let's check them out:
Fix 1: Check Your Instagram App Version
You may not have the most recent version of Instagram, which is why you may not see your Reels after updating. As part of its regular updates, Instagram fixes bugs found in previous versions and improves user experience.
In order to ensure that the Instagram app is up-to-date, ensure that you have the latest version installed on your smartphone. If you want to see if Instagram has been updated, you should search your device's app store for it. Whenever an update is available, click on the "update" button to download and install it.
Fix 2: Check Your Instagram Account Settings
You may have changed the settings on your Instagram account after updating Instagram, and your Reels aren't showing up. Users can customize what appears on their Instagram profiles by selecting various settings.
It is possible that you have disabled the "Reels" feature in your profile settings, preventing Reels from appearing. If the Reels feature is not enabled, visit your Instagram profile, click the three horizontal lines in the top right corner, then select "settings," followed by "Privacy." Adjust your account settings accordingly.
Fix 3: Check Your Reels Privacy Settings
You can also control whether your Reels appear on your Instagram profile after an update by changing your privacy settings. If you set your account to "private," only your followers can see your Reels, and if someone who isn't following you view your profile, they may not show up.
Users can control who can view their Reels by setting their account to "public" or "private." Reels privacy settings can be checked by going to your Instagram profile, clicking the three horizontal lines in the top right corner, selecting "settings," and clicking "Privacy." If you wish to make sure your Reels appear on your profile, you need to set it to "public."
Fix 4: Check Your Internet Connection
A slow internet connection can sometimes prevent the Reels from appearing after you update Instagram. To load and display reels properly, your internet connection must be stable and fast. Your Reels may not display completely or take longer to load if your internet connection is slow or unstable. For this reason, Instagram Reels should be viewed using a stable and fast internet connection.
Fix 5: Clear Instagram Cache
It is also possible to resolve issues where Reels aren't showing up after an update by clearing your Instagram cache. Apps use the cache to keep data for quick access. It serves as a temporary storage area for app data.
It can, however, cause the app to malfunction if the cache becomes full or corrupted, leading to various issues, including Reels not appearing. If you are experiencing Instagram issues, you should go to your device's app settings, select Instagram, and then click "clear cache." Clearing the cache will remove all temporary files and data that may be causing the problem.
Fix 6: Reinstall Instagram App
You may need to reinstall the Instagram app if none of the above solutions works. Occasionally, reinstalling the app can solve any problems that may be affecting the Reels function. If you wish to reinstall Instagram, simply search for it in your device's app store and click on the "uninstall" button to remove it.
You can now download and install Instagram from the app store after deleting the app. Find Instagram in the app store and click on the "install" button. After you've installed the app, check to see if the Reels feature works.
Also Read: How to Fix No Music Available on Instagram Reel
Conclusion
Overall, Reels on Instagram are an exciting and creative feature that allows users to create short videos and connect with their followers. In some cases, the Reels feature has not appeared on users' profiles after updating the Instagram app. In addition to an outdated app version, account settings, Reels privacy settings, poor internet connection, and a corrupted app cache, Reels may not be showing up for you.
So, by following these steps, users can ensure that their Reels feature is working correctly and continue to create exciting content for their followers. Anyway, that's it from our side. We hope that this guide has helped you. Moreover, comment below and let us know.