Do you have a Steam Deck? Are you unable to play your games properly on Steam Deck as the games are not full-screen? Don't worry! This guide will explain every single consequence regarding why you are getting this kind of issue. I think the Steam Deck is a fantastic piece of equipment. The handheld PC is not the most powerful on the market right now, but it is a good device to use whenever you need to.
Despite this, Steam OS makes the Steam Deck the most popular and has the most robust software. But this kind of issue really makes us feel anxious. So, if you find that the Steam Deck games are not full screen, make sure to perform the fixes we are going to explain to you.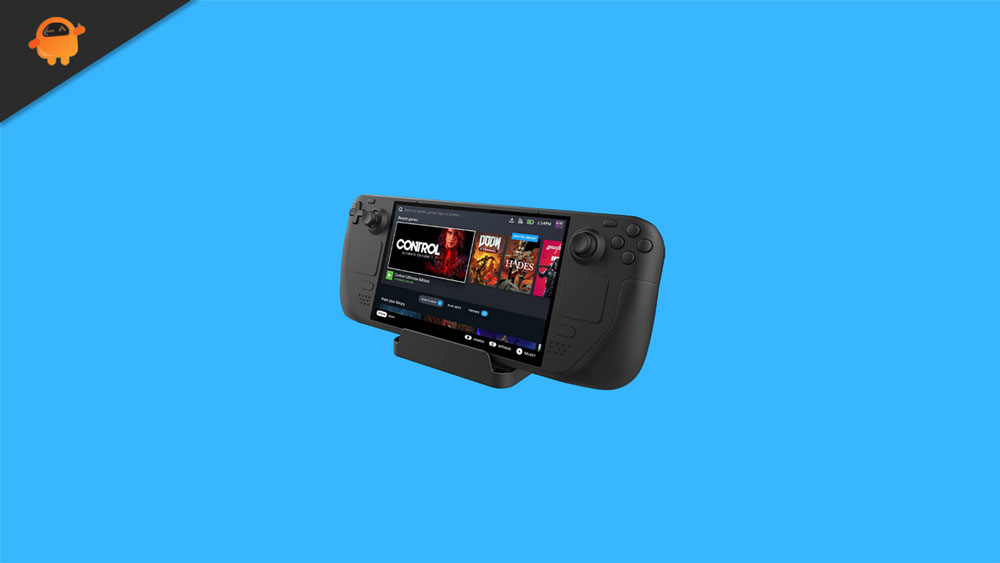 How To Fix Steam Deck Games Not Full Screen
We all play games on our beloved Steam Deck, right? But what if it starts appearing on half of your screen? Well, you do not have to worry; you can simply perform these fixes in order to resolve the Steam Deck games not full screen error.
Fix 1: Some Basic Fixes
Make sure you have paired your Steam Deck with the device you intend to use before you start using it. When the Deck is off, and the wireless USB dongle is plugged in, press and hold the (A) and Steam buttons simultaneously.

You may also want to check your Steam Client if it isn't updated. You can check if there are any updates available by selecting

Steam > Check for Steam Client Updates…

It is necessary to run the Steam Client in Big Picture Mode in order to experience Big Picture Mode. At the top of the Steam Client, click the rectangle with two opposing arrow icons to enable the Steam Deck. In order to work with the Big Picture Interface, it has been designed to do so.

Depending on how long the problem persists, Steam may need to be run as an administrator. For that, follow these steps:
Steam files are located in the program files

(x86) folder on C:/Program Files

.

Right-click steam.exe and select it.

Assure that this program is being run as an administrator.
Furthermore, you should enable Steam Overlay. To enable:
On the client, you'll find the Settings icon at the top right corner when you're in Big Picture mode.

In the Features section, select

Steam Overlay

.

If the Steam Overlay is checked, it will be enabled.
If you are interested in trying out the Steam Client Beta, you can do so. Users can access updates and fixes before the regular Steam Client becomes available when the Steam Client is installed early. To opt in, please follow these steps:
On the client's top right, you can find the Settings icon. Click on it.

From the menu, choose

System

.

Make sure that the Participate in Client Beta checkbox is checked.

The last step is to check for updates by clicking

Check for Updates

. Whenever updates are available, they will be automatically downloaded and installed.
So, if you try these steps and Steam Deck games still do not appear in full screen mode, then try the other potential fixes mentioned in this article.
Fix 2:

Power Cycle/Reboot Your Deck
When you have all your cables connected to the Deck station, you may encounter random bugs or glitches with your Steam Deck. In order to prevent these bugs from recurring, it is necessary to flush your device's RAM as soon as possible. So, in order to properly power cycle your Deck, you must follow these steps:
Initially, press the power button to turn off the Steam Deck.

Afterward, remove all power cables as well as the wires.

After that, wait approximately 20 to 30 seconds before plugging the cables in.

If you are having trouble, restart your Steam Deck. Restarting the device may have resolved the issue.
Fix 3: Check The Power Connection
Do you have enough power to power your device? Your Steam Deck might only show some games in your library because the port or socket you are using needs to be fixed.
It is, therefore, vital to ensure that the electricity stays stable during use so that your Deck is not damaged. In order to determine whether the port has problems, try another socket or port. If you want to use it again after 2-3 hours, you should first charge it for 2-3 hours.
Fix 4: Update Your Firmware
Steam Deck games not full screen issues, which might be caused by outdated Steam Deck software due to a drop in device speed. If you would like Steam Deck to work faster, we recommend updating the firmware on your device. Here are the steps you will need to follow in order to update the router's firmware:
To begin, press the

Steam button

.

Then, click

Settings

.

Go to the

System

tab.

Click

Check For Updates

.

Then, click the

Restart

button.
Steam Deck desktop mode no longer stops or disconnects after you change your device OS channel, and once the software issue gets resolved, you will find that the desktop mode again starts working properly.
Fix 5: Change Channel on Your Router
Users have reported Steam Deck games not full screen issues when changing the router channel is needed. In the event that wireless devices and routers are competing for the same bandwidth, following this procedure can improve wireless performance. You can change the channel on your router by following these guidelines:
Visit the

router's web

page.

You can choose a different wireless band for your router by selecting the appropriate channel (3GHz or 5GHz).

On the Wireless Settings page, choose your

preferred frequency

.

Choose

channel

from the drop-down menu.

You can create a new channel by selecting

Save

.

Once again, try to reconnect the Steam Deck WiFi to see if it works.
If you still have problems with full screen mode, you can try other channels or choose the default.
Fix 6: Contact Steam Deck
Steam Deck should be contacted if its full screen mode does not work or if the game only running on minimum resolution issue does not resolve after forcing a reboot and performing the above fixes. They will surely help you resolve this problem. Therefore, you must try this and check if it helps.
Also Read: Steam Deck Internet Keeps Disconnecting, How to Fix?
So, that's how to fix if Steam Deck games are not working on full screen. We hope that you find this guide helpful. Moreover, feel free to comment below if you have any questions.