Driving has always been man's leisure task of choice, either to kill time or to cut down on it to reach places faster and easier. Over the years, we've seen technology in cars being improved at a rapid rate. Not only do most cars come with smart controls with a big touchscreen dashboard upfront, but they also come preloaded with driving features that connect to your mobile to make life easier and convenient.
One such feature has been Google's Android Auto. If you have an Android device running Lollipop or higher, and a car that supports smart play, then you can take full advantage of it all by connecting various services from your Android device to your car's dashboard to make driving even safer and fun. This was merely a concept a few years ago, but thanks to the plummeting technology, it's now possible and has made lives more and more convenient by the day.
Also Check: How to Fix Communication Error 8 in Android Auto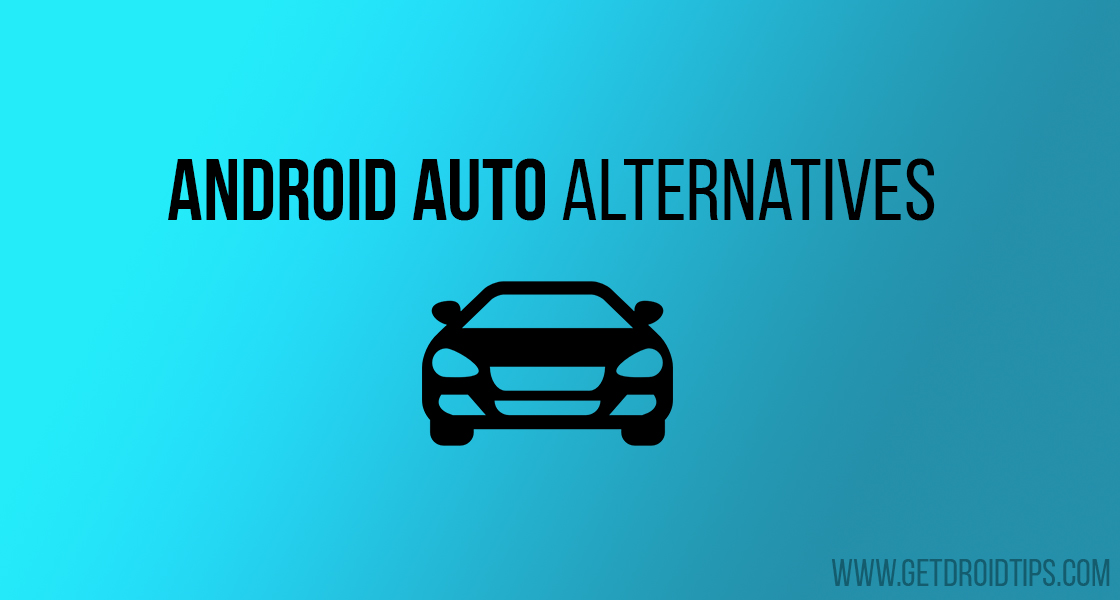 Why use Android Auto?
The major reason why Google gave birth to its Android Auto service was the fact that it made navigation easier and much safer. The native Android Auto app for your cars and your phone has big, bold icons and elements to view without squinting your eyes while driving. It has a built-in voice assistant that listens as well as talks back to you. All of this, while driving makes things like music controls and navigation safer for the driver and the passengers inside the car. While the sole emphasis of Android Auto was to make driving safer, over the years many services have grown and several developers now offer an Android Auto version of their apps. You can link services like Google Assistant, Spotify, or Google Maps and all of these have refined big controls to make it easier to access for the driver.
Android Auto has been around for quite a while now, and Google has been pushing great updates to its own native service over the air. If you've been a user of Android Auto in the past, then you do realize how convenient it comes while driving a car. However, we feel Google's own Android Auto application may get a little lackluster at times. Even if it doesn't, having options is always a good thing. If you are interested in choosing the best service for yourself, then below is a curated list of some of the best Android Auto Alternatives for your car.
Top 7 Android Auto Alternatives for your Car
All the apps on the list have been tried and tested, and sport the same reasons as that of Android Auto – to make driving safer and easier. We have enumerated all of our picks and have also discussed in brief why every app deserves a place in the list.
1. Drivemode: Safe Driving
The first one on our list doesn't boast many features but has a design like none other on this list. While you might not find this app to be the most feature-packed with overflowing menus and services, what it does, it does with perfection. It has a clean UI, with big bold, colorful buttons to use while driving. It also has a powerful voice assistant that guides you throughout the dashboard in case you don't want to take your eyes off of the road – which is a great thing to have in a driving app. When you switch to navigation or music controls, the app has a great transparency mode to not interrupt your other services. Lastly, you can share your live location with the ones you love at the tap of a button.
Overall, if you want a dashboard application that guides you while you're driving and doesn't interrupt you with many bloat services, Drivemode: Safe Driving is a service we recommend wholeheartedly. You can grab it on your Android phone by following the link below :
Download
2. Waze
Waze has been around for a very long time, being the best alternative to Google Maps before, and even to Android Auto now. What makes Waze so great is its streamlined controls and powerful navigation features. We're not kidding when we say this service beats Google Maps to the punch. With Waze, you can set cautionary triggers as the app warns you if you're passing a toll gate area, or if there are any cop checkpoints in the way. You can also turn on the speedometer and fuel services from the app settings if you so wish to. Waze can also find the best routes for you in real-time, avoiding the roads with the most traffic on them. You can integrate Spotify with Waze to make you're driving even more fun.
If you've been looking for the perfect Android Auto companion app of choice, then you might as well want to stick with Waze. Its select set of features makes it the best one out there, and we couldn't recommend Waze any more than we already do. You can download the latest version of the app from the Google Play Store by following the link below :
Download
3. HERE WeGo
Next up on our list is a pick for all the bike riders and also for people who use public transport a lot. While you can definitely use HERE WeGo in a car as well, the app has features that extend and cater to even the ones who drive a motorcycle as their primary vehicle. The app has a powerful map to navigate around from and has an offline maps feature that allows you to download the route to your destination beforehand so you don't waste any data during the transit itself. The app is highly polished and has big UI elements making it even easier to use while driving. The advanced navigation mode warns the user of any road constructions, hills or slopes, police checkpoints, and overall is a great package for people who wanted a powerful GPS navigator while driving. Like all the other apps on this list, HERE WeGo also has a nifty little voice assistant that talks and guides you to the destination. Finally, the app boasts to cover over 1300 cities completely, in and out of the public transport areas as well.
Overall, if you're looking for an app that fits your needs the best, HERE WeGo is a great alternative to Android Auto. It's completely free, and its highlighting feature indeed is the fact that you can download your maps and use them even without any internet connection. If you want to try this app out, you can get it from the Play Store by following the link below :
Download
4. Car Dashdroid
The next one on our list is probably what's going to grab your attention the most. Car Dashdroid is gonna be your go-to driving app of choice if you like customization at its peak. With this application in hand, you can create blocks and arrange them in any order you prefer. For example, you can have your music control on the top, your navigation block in the middle, and a list of your frequently contacted people at the bottom. The customization doesn't end there since you can select themes from the settings as well. With Car Dashdroid, you can make this dashboard truly yours, with all the controls you need on your fingertips, with all other features that you don't access more out of the way. What's even better is you can make blocks with custom actions and go really in-depth with the configuration. The app also has a voice assistant that reads aloud all of your notifications for you so you don't have to get your eyes off the road.
If you've been looking for an app that suits your needs the best, then why not just create your perfect dashboard using Car Dashdroid? You can download the latest version of this app from the Google Play Store by following the link below :
Download
5. Dashlinq – Car Dashboard Launcher
The next one on our list, but definitely not the least – Dashlinq. This app is well known for its design and the usage of big, bold elements to make it easier to control while driving. Dashlinq has a beautiful and minimal launcher with all of your frequently used car apps on the first page. The app also has a voice assistant that can read you your text messages, and navigate you throughout the city if you so choose to use it. What's even better about this dashboard app is that it integrated very well with a number of music services, including Spotify, Apple Music, Google Play Music, and even Pandora. There is a built-in Web Radio mode that does exactly what it says. One thing to note though is that you won't be able to integrate third-party services with this application since Android Pie restricts this kind of behavior. Apart from that, if you use a lot of music services and heavy navigation while driving, this app should suit your needs the best.
You can grab Dashlinq for your Android device by following the link below :
Download
6. AutoMate Car Dashboard
Next up on our list of some of the best Android Auto Alternatives for Android, we have AutoMate Car Dashboard. This alternative to Android Auto aims at providing a cleaner and faster experience. When it comes to the user interface and design, it is neatly organized and is best suited for first-time users as well. The home page is laid out in a cards style manner, similar to the way how most of Google's apps are. These cards contain information for weather, frequently contacted people, upcoming calendar events, any new messages, or even missed calls. This makes the home page of this app very desirable when driving since you would not have to go deeper just to access the basic functions. You can find other basic functions at the bottom, which include navigation, your dialer, your music app of choice, and other shortcuts.
By default, the app launches Google Play Music as your music service, but this can easily be changed to any other music app that you may have installed on your phone such as Spotify, Prime Music, or more. Like other dashboard apps for your car, this one also comes with voice control support out of the box. So you don't have to depend on touch controls while driving, which might also cause distractions and get things dangerous real soon. The only catch with using this app as your car's dashboard is the fact that it isn't available on the Google Play Store. This app has a few features such as being able to make it the default launcher of your device and allow integration from other dashboard apps, and for that, it needs to be served outside the Play Store. You can install it as a regular APK file, the link to which will be left down below :
Download AutoMate Car Dashboard
7. Microsoft Cortana (Discontinued)
Next up we have Microsoft Cortana, and before you act all puzzled, we know this app isn't geared towards being a dashboard for your car. However, it has all the features, if not more, that make it more than viable to be a good replacement to Android Auto. Now you can use Google Assistant for the same needs, and we recommend doing that over Cortana, but we assume you're looking for something out of the ecosystem of Google. If that is the case, then you must definitely give Cortana a shot. While it is not available in many countries, you can still sideload it via an APK file, and it will work just fine for you.
When it comes to the features, you can expect anything a virtual assistant can provide. This means your default means of operating this service will be a voice, and Microsoft Cortana is very good at understanding human speech even when there's a lot of noise. While the actions it can perform are far limited to what Google Assistant can do, you can expect most of the basic functionalities to work just fine. This includes you being able to play music, call your friend or a family member, add reminders, read the news, and more – all just by using voice commands. It does have a beautiful dashboard, which shows the latest news, weather upcoming events, and quick navigation to work or home. Overall, if you wanted more of a personal assistant vibe while driving your car as opposed to just using a normal app, Microsoft Cortana is the way to go! You can download the latest version of this app from the Google Play Store for your Android device by following the link below :
Download Microsoft Cortana APK
8. AutoZen
Ending our list, we have a rather unpopular Android Auto app – AutoZen. The app boasts almost all the features that most other Android Auto apps on this list do. AutoZen is a great way to control your music, answer or reject calls, view navigation, and interact with other apps on your phone while driving and still staying focused while you're at it.
AutoZen provides turn-by-turn navigation and even displays speed cameras on your route to help you avoid getting tickets. You can use voice commands to control your phone, and the one-touch controls are intuitive as well for when your car comes to a stop. You can customize the app drawer to display only the most important apps you need on your dashboard.
Apart from being able to select your favorite contacts and add playlist shortcuts, the app has a dark mode which is great when driving during the night. Overall, AutoZen has almost everything you could ask from a good Android Auto app. You can download the latest version of this app from the Google Play Store for your Android device by following the link below :
Download
That covers our list for some of the best Android Auto Alternatives there are on the Google Play Store! If you liked this article and want to view more of this kind, then make sure you bookmark our website for more such great reads! If you have any queries about any of the applications listed here, then make sure you hit us in the comments below, we'd be happy to help!