Have a massive Google Play Music library but want to switch to YouTube Music? Don't worry! Now you can easily transfer Google Play Music Library to your YouTube Music Account, with just a snap! Find out how!
With the time change, Google also allows its user to transfer their Music streaming option from Google Play Music to YouTube Music, where you can transfer all your Play music list to YouTube with just a few steps.
Transferring your playlist from Google Play Music to YouTube Music leads to transferring your
Your Uploaded music

Your purchased music

Your playlist and stations

Music Albums and Song in your library

Like and dislike songs

Your billing information
Even after transferring your account, you can access your Google Play Music and even those Music and album you can access after transfer.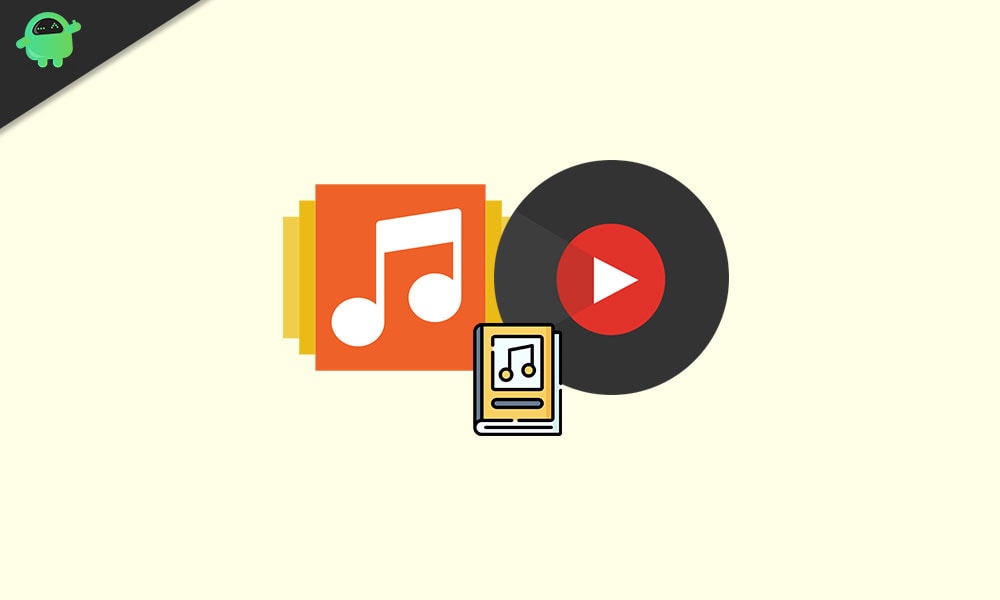 How to Transfer Google Play Music Library to YouTube Music
There are two quite simple steps to follow, first from your Browser and Second from your Android or iOS device.
Things to know for transferring your Google Play music to YouTube play music
Right now, transferring options are not available in the region of Venezuela and Belarus.

Google Play Music account cannot be transferred to YouTube Brand Accounts.

YouTube Music has some different eligibility requirements than Google Play music. You can check that eligibility from

here.
Even after the transfer of Play Music to YouTube Music, you can able to use your Play music the same. But if you have any change in your Play Music, then you need to transfer again your Play Music account to YouTube Music again.
Method 1: From your Browser
You can transfer your playlist from your Desktop or Mobile browser with the following steps.
Step 1: Go to Youtube Transfer
Step 2: Sign in with your Google Account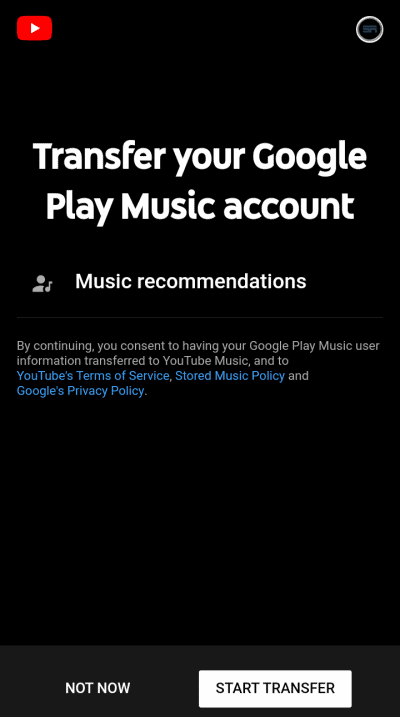 Step 3: Click on Start Transfer
Also Read: How to Cancel or Pause a YouTube Premium Subscription
Method 2: From your Android or iOS device
It normal that most of the users access their music from smartphones, i.e. Android or iOS. So you can transfer your Music with your smart device too.
Step 1: Download YouTube music from Play store or App store
Step 2: Open YouTube music app and ignore the Advertisement on the app
Step 3: Press on your Profile photo
Step 4: Open Settings
Step 5: Click on Transfer
Step 6: Click on Transfer from Google play music.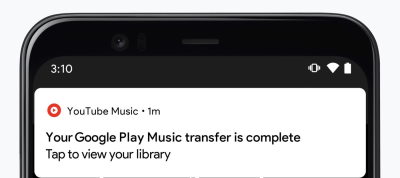 Step 7: You will get up most 2 emails. One email for your playlist and one email for your paid subscription.
If you have larger files, then it can take more time then transferring your Billing information. So you need to wait for a little bit.
Where to find your transferred songs
Liked song:
Step 1: Open YouTube music
Step 2: Tap Library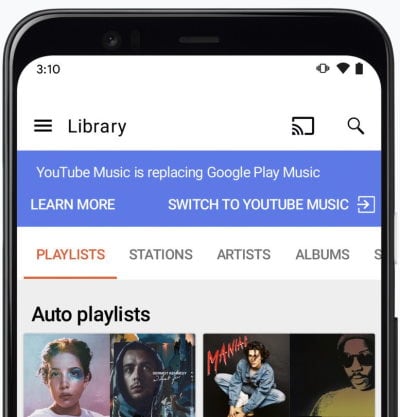 Step 3: Tap Playlist
Step 4: Tap Your Like
Stations:

You can access your Google play music favorite stations in YouTube music too.
Step 1: Open YouTube music
Step 2: Tap Library
Step 3: Tap Playlist
Step 4: Tap the station you want to listen
There is something you need to know, that stations named Radio will not able to transfer into your YouTube music. So if you can find those, then YouTube music didn't come up still with the radio, but you can expect from any update comes in YouTube music
Conclusion
Even Google wants only one platform, so even launch YouTube Music, Google is focusing on YouTube music and trying to make their audiences to transfer its platform. So maybe in a few years, we all will be on only YouTube Music and not able to find Play music.
So it's quite a good idea to transfer your data with YouTube music and experimenting with your past experience from Play music and try to explore more options in YouTube music.