Spotify is available for download as an app both for smartphones and for PCs. But if you don't want to keep the Spotify app on your phone or PC, you could use Spotify's browser web player. Here you can use any web browser to access your Spotify account and play any song that you want on it. It is entirely device-independent, and all you need is a device with a web browser and an active internet connection.
It is not an exclusive feature reserved for only the premium users too. Even free Spotify accounts can access the web player to use Spotify directly from a browser. But how exactly do you do that? That is what we will take a look at here in this article. So without further ado, let's get into it.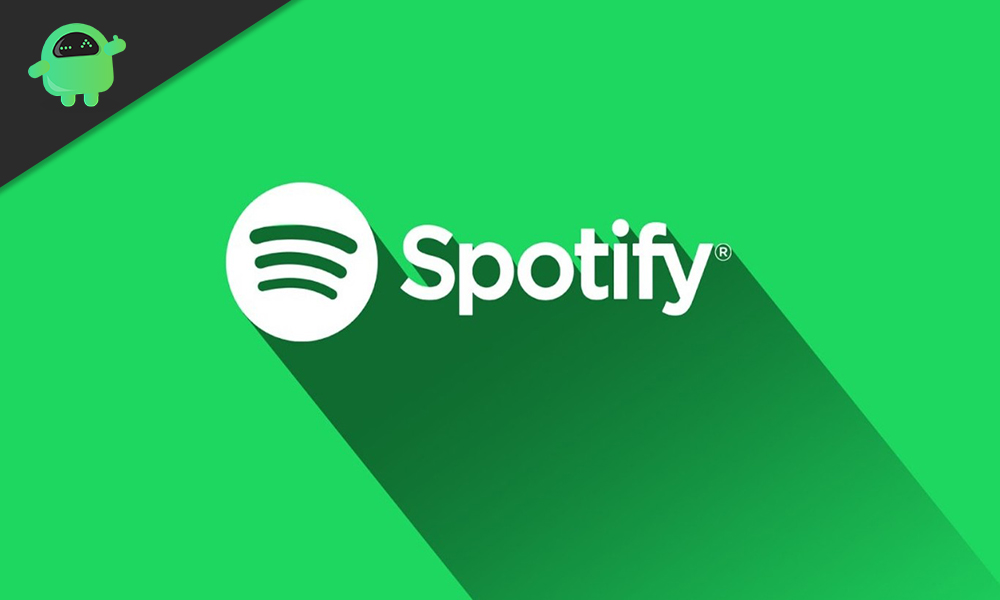 How to use the Spotify Web player?
To use the Spotify Web Player, you only need a web browser and an active internet connection. It does not matter which device you use to open up Spotify in the web browser, but you will have to log in to Spotify to use its services.
Open any web browser of your choice.
Go to Spotify's home page.
Select the Login option.
Then enter the username and password of your Spotify account. If you have used Facebook to create the Spotify account, select the login using the Facebook option. If you do not have a Spotify account, then click on Sign up and create a new account for free. Or you can click on the Facebook icon while signing up, and Spotify will automatically collect all your necessary information from your Facebook account that is needed for the Spotify account.
After you are logged in, you will see the option to launch the web player. Select it, and it will launch the Spotify web player on your browser.
You will see the most basic options, such as home, search, and library, on the left side. Under Search, you can search for any track you want and play it in the web player. When you click on the library, you will see your favorite or liked songs, playlists, and songs from your followed artists and albums. You will also see your followed podcasts here.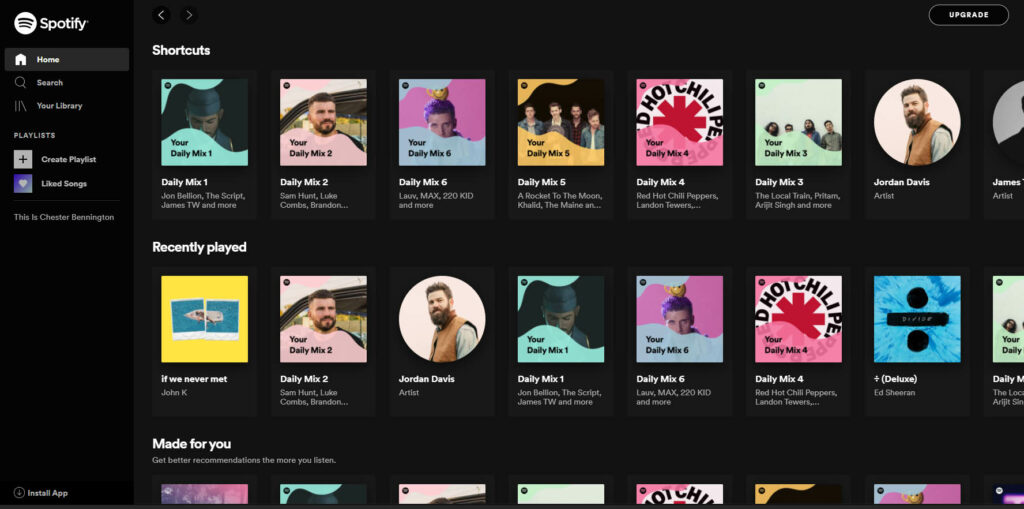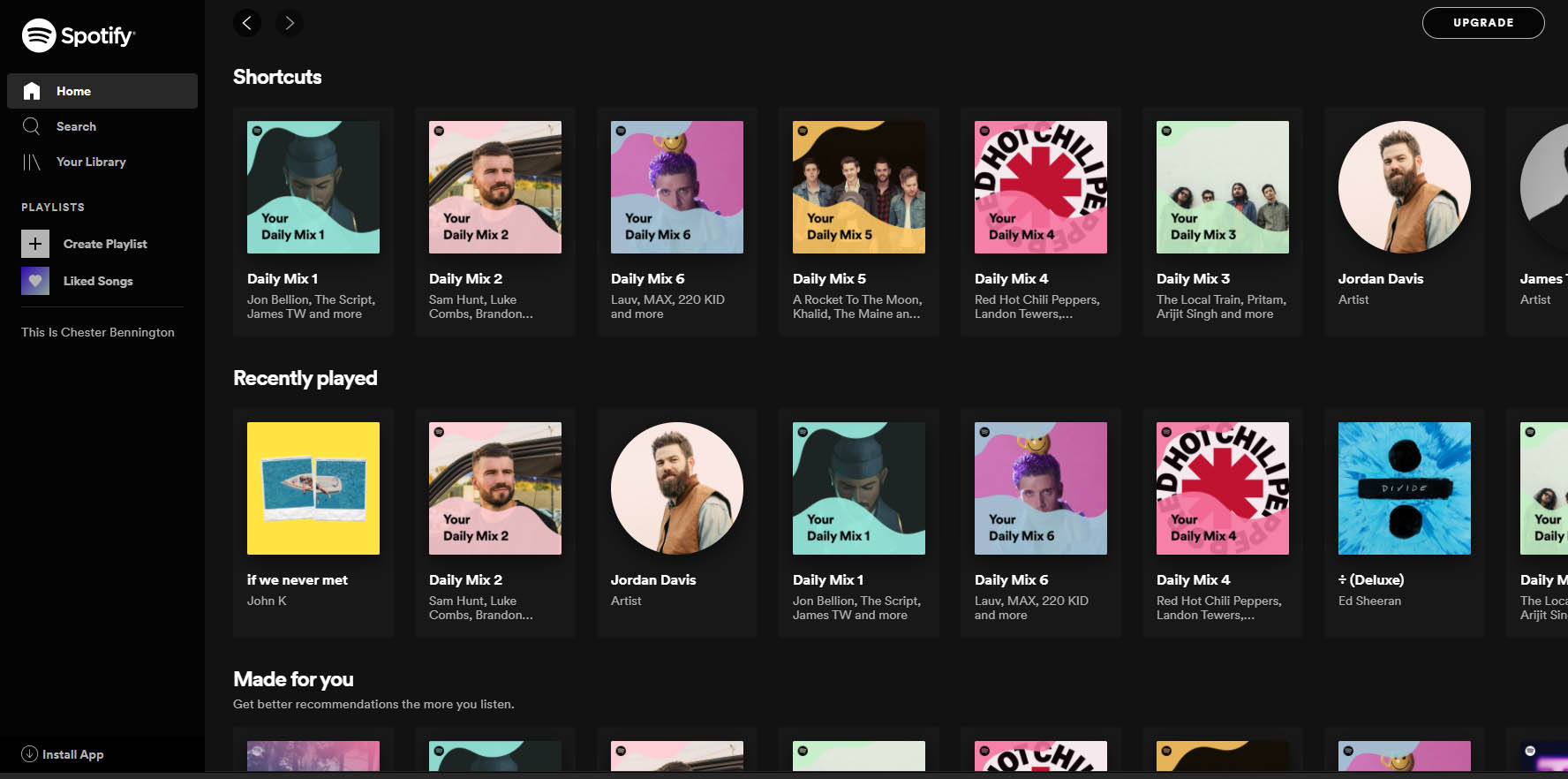 But when you click on Home, it will take you to the Spotify web player's home screen, whose interface is quite similar to the actual Spotify application. This is what you will see when you first open up the Spotify web player after logging in to your account. Here you will find all sorts of lists based on your listening history. Some of these are:
Made for you:
Under this section, you will have your daily Spotify playlists made for you based on your music taste. The playlists in this section keep on changing every 24 hours.
Uniquely yours:
Under uniquely yours, you will find songs that you listen to most. This is strictly dependent on your past music listening history overall.
Based on recent listening:
If you are currently enjoying a few tracks on repeat from a new album, you will see those tracks under this section. If you are repeatedly listening to a new song that you can't get enough then just come to this section and you won't have to search for the song all over again.
Shows to try:
Spotify also presents in front of your podcasts recommendations. These recommendations are also based on your history with podcasts and music listening.
So that is how you use the Spotify Web player to play any song or podcast you want. Overall, the interface is precisely similar to Spotify's desktop app, and even while playing tracks, everything remains the same. Just select the three-dot icon for the tracks and playlists, and you will see that you have every bit of control that you get with the Spotify application on your smartphone or PC.
If you have any questions or queries about this guide, then comment down below, and we will get back to you. Also, be sure to check out our other articles on iPhone tips and tricks, Android tips and tricks, PC tips and tricks, and much more for more useful information.