Microsoft Teams is a fantastic all in one solution for all word in home-based work tools. One of them being chat boxes and voice calling, these tools make working on collaborative works and projects much easier. However, many Microsoft Teams users are facing issues with message features and getting error – We are sorry – We've run into an issue message error and don't know how to fix it. The issue mainly arises because of faulty internet services, missing files, or something else. The error message appears on the welcome starting screen, and nothing works afterward. So it is hard to work on projects until this issue if fixed.
It is very crucial to fix the "We are sorry – We've run into an issue" message error in Microsoft Teams since it will not load further. there are a few troubleshooting steps that you can use to fix the problem. We will help you troubleshoot and fix the error so you can start working with your project as soon as possible.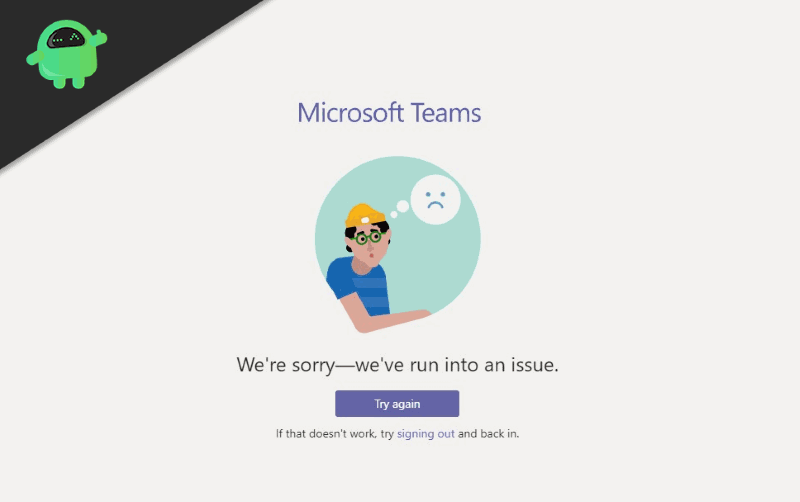 What is Microsoft Teams & Its Features
Microsoft Team is a collaborative and communicative platform. Teams allow communities, groups, or organizations to collaborate, chat, meet, and share. Teams for Education will enable admins and teachers to set up specific teams for classes, professional learning communities (PLCs), staff members, and basically everyone.
You will get everything you would get from an Instant messaging platform, plus you get file sharing and enterprise-grade security.
Channels: Within a Team, members can create channels. Channels are topics of conversation. Users can reply to posts with text or using media such as images, GIFs, etc.
Calling: For calling, the team offers rich VoIP services and Video Conferencing within the Client. Teams also support public switched telephone network (PSTN) conferencing, allowing users to call phone numbers from the Client itself.
Meeting: Teams have features to schedule a meeting or create ad-hoc, and users can see that the meeting is going on by visiting the channel. Team also has a plugin for MS outlook through which members can invite people into the session.
Compatibility: MS Teams is available on many platforms like Windows, Android, and even Mac and iOS, so you can start working within any of the platforms, be it a desktop or mobile device.
How to Fix We are sorry – We've run into an issue message in Microsoft Teams.
Microsoft has been claiming that they have solved this issue( they run into this problem quite often); however, some users are still struggling in confronting the problem of not being able to log in to Microsoft Teams. For those still affected users, we have tried to fix this problem of yours through the following methods. Try these methods properly step by step and concisely.
Switch To Web Client
Often login issues concerning Microsoft Teams entail those that access from Desktop Client (Microsoft Teams desktop software). If you are facing this issue on the Desktop Client, then consider using Web Client. You can access Microsoft Teams Web Client on any browser. However, It works best on Microsoft Edge and Internet Explorer.
Sign in with your email and password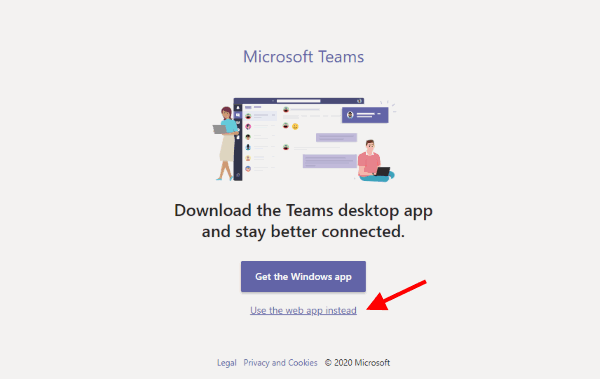 Click "Use the web instead" (and you are done!)
Change Your Computer's Time By Your Region
If you are in a hurry to get into the webinar, try this easiest and simple method, just change the time of your computer and If it doesn't help try changing the country.
Right Click at the time section and Click on Adjust time/Date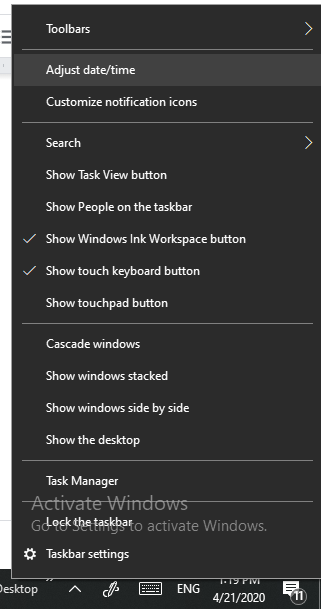 Turn off the "set time automatically" option.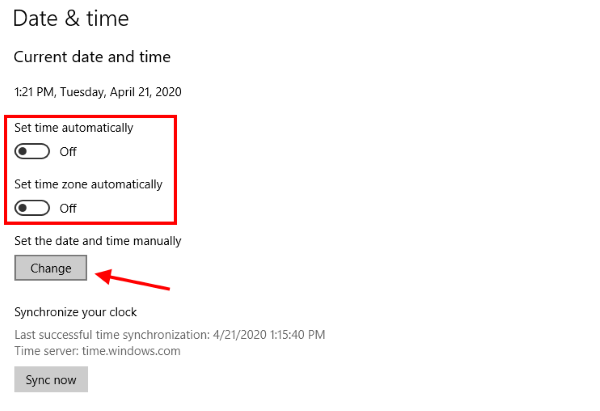 Click on Change. Change time, randomly, and if that doesn't work, try changing the time zone.
Note: This is a temporary solution for a permanent fix for this issue try methods below.
Uninstall and Reinstall the Microsoft Teams
Sometimes after an update or even a normal installation, critical applications get removed without any significant reason and create a tremendous issue. To make sure all files are existing and are the right place uninstall the Microsoft Teams, then restart your computer and install it again.
Update to Latest Version
Giant software like Microsoft Teams requires regular updates to enhance user experience and stability of the software. Although Microsoft Teams gets updated in the background without any permission, you can check If your software is updated, and If not, then update Microsoft Teams on Windows, Android, iOS & macOS platforms.
Click your profile picture at the top, and click Check for update
Reset Microsoft Windows Store Cache
If your software is not showing the latest version, try resetting the Windows Store Cache. Here's how to do it
Open Run and type the following: %appdata%\Microsoft\teams\Cache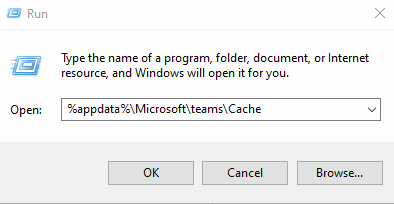 Delete all the files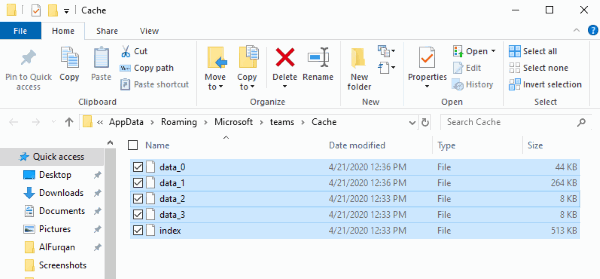 Go back open Run, type %appdata%\Microsoft\teams\Application Cache\Cache, and delete all the files. Restart your computer and try logging in.
By Windows Registry Editor
With the Windows registry editor, you can solve the problem for "Opps We are sorry – We've run into an issue" message. However windows registry holds important files and data, so follow the below guide carefully!
Open Run, Type Regedit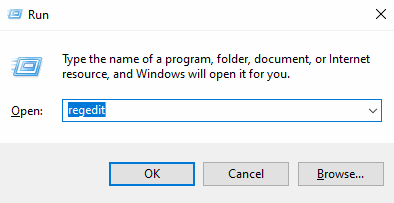 Click HCKEY_LOCAL_MACHINE

Then go to software>Microsoft>Windows>Current Version>Policies>System (scroll down to find these options)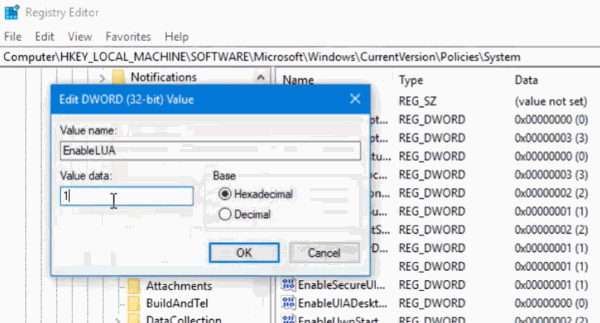 Click on EnableLUA. Put the value data 1 click ok, restart your computer.
What is Microsoft Teams used for?
Microsoft Teams is a software used to host seminars, webinars, work together with colleagues, share files, and to work remotely, Microsoft Teams provides a great facility for businesses to host meetings and conferences vaguely.
How to use Microsoft Teams Adequately?
To be honest, you will learn from your interaction with Microsoft Teams although, there are some recommendations to keep in mind, in order to use Microsoft Teams beneficially:
Turn on all security components supported by MS Teams
To avoid sharing again and again and not waste time, create a library of shared files.
Avoid creating more than one team for the same task.
For extra efficiency, there should be a bidirectional connection between MS Teams and SharePoint.
Conclusion
Microsoft Teams is a collaborative working platform tool where the basic services don't run, then its kind of an issue. The "We are sorry – We've run into an issue" error message in the Microsoft Team can be a problematic situation as you will not be able to access your files, projects, or other documents stored there. So follow the above troubleshooting methods to fix the issue yourself. If in case you need any assistance, comment down below.