Finally, after heavenly rumors about the phones—Xiaomi recently turned those rumors into reality at the launch of the Redmi 10 X series. The series includes Redmi 10X, Redmi 10X 5G, and Redmi 10X 5G Pro. It is evident that Xiaomi has been envisioning to produce affordable phones. With specifications near to a flagship, the Redmi 10X series might be that flyover to the premium territory. But are the new Xiaomi Redmi 10X and Redmi 10 X Pro waterproof devices? Today we will find out.
However, besides the hype about the series, the curiosity arose, if this is the company's intention to make affordable and closer to flagship phones. Which phone is closer to a flagship? Let us decide that with this question: Which One is Waterproof: Xiaomi Redmi 10X 5G or Redmi 10X 5G Pro? Let's find out.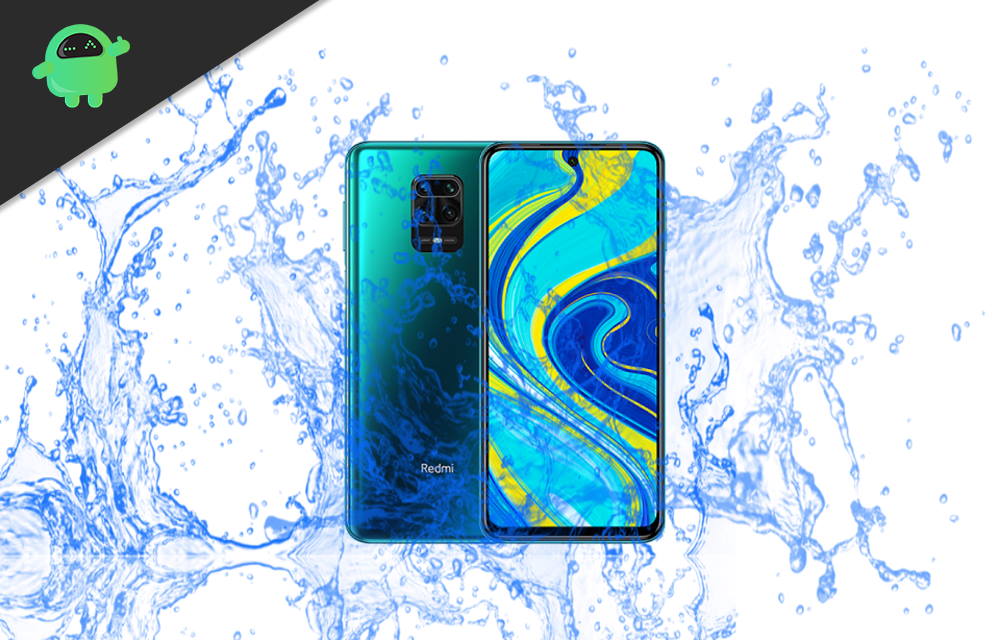 Key Specifications: Xiaomi Redmi 10X and Redmi 10X Pro
Both models carry a 6.5-inch Full HD AMOLED display, along with an in-display fingerprint screen sensor. The phones are powered with MIUI 12 based on Andriod 10v Q. MIUI 12 is Xiaomi's custom latest Android skin. It brings a lot more exceptional features, such as better privacy and security. Redmi 10X and Redmi 10X Pro come with three variants regarding storage: 64GB, 128GB, and 256GB. The Redmi 10X features a quad-camera setup of 48MP primary camera, 8MP wide-angle camera, a 2MP macro camera, and a depth camera whereas The Redmi 10X Pro renders a 48MP main camera, an 8MP wide-angle camera. A 5MP telephoto camera along with 5x zoom, and a 5MP macro camera.
Moving to the front, Redmi 10X features a 16MP camera, whereas the more advanced Pro model comes with a 20MP camera. Both the models settle for a 4520maH battery. However, the Pro model comes with a 33W faster charger, and 10X brings a 22.5W charger. The 820 Dimnesity chipset—Redmi series is the first phone on the globe to use this. That means you can expect high-end performance from both phones and, Dimnesity chipset shall make the series ideal for gamers.
Which One is Waterproof: Xiaomi Redmi 10X or Redmi 10 X Pro?
Both the smartphone are masterpieces in itself, but they have different sets of specs and features. However, there is one more thing that is similar. Both Redmi 10X and Redmi 10X Pro come with an IP-53 certification—which makes them only splash-proof. There is no confirmation about the phones being waterproof. The IP ( Ingress Protection) rating displays two digits. The initial IP rating figure refers to protection against dust, and the final digit shows the protection against water.
| | |
| --- | --- |
| Device Name | Official waterproof rating |
| Xiaomi Redmi 10X | Splash proof |
| Xiaomi Redmi 10X Pro | Splash proof |
The IP53 rating means Redmi 10X and 10X Pro has level 5 protection against dust and level 3 towards the water. That is a lot less to claim a phone waterproof. Redmi 10X and 10X Pro can only resist spraying water or splashes of water. Moreover, If the phones are dipped in the water, there is a huge risk many components of the phones will be damaged. When a phone company produces a waterproof product, they use the hallmark to promote it. Redmi has only a few waterproof devices. And If the Redmi 10X and 10X Pro were waterproof, the advertising budget would have been a lot more for Xiaomi.