In this tutorial, we have shared the Xiaomi MIUI 12 custom ROM for various devices. Last month, Xiaomi announced the latest iteration of its customized Android OS. Dubbed as MIUI 12, this version has already landed in the form of beta updates on many devices across China (as of now, it is only available in the said region). For the unawares, the company has announced that the stable version will be available by June. However, the thing is since the beta channel is for the China region as of now, not everyone can get the first taste of this newly released MIUI version. Furthermore, older devices like the Redmi Note 5 Pro might only be towards the bottom half of the priority queue.
Enter Xiaomi.eu. One of the more reputable and well-known players in the custom ROM development, there work is mostly based on the MIUI. And this time it is no different. The company has released its new custom ROM based on MIUI 12 for around 20 devices. So if you are interested in trying it out, head over to the below instructions and prerequisites section. But before that, let's check out what the latest MIUI 12 has to offer.
What's New in MIUI 12?
New Control Center
Eerie similar to the iOS, MIUI has bought a new Control Center. On swiping downwards from the right, you could witness this menu with large rounded quick settings icons. There are four settings placed on the top followed by other rounded icons. On pressing any of these options, you will witness a slight animation as well. This time they have also separated the quick settings menu from the Notification panel, which is indeed a welcome move. Lastly, you could also edit these options from the Control Center and add or remove options of your choice.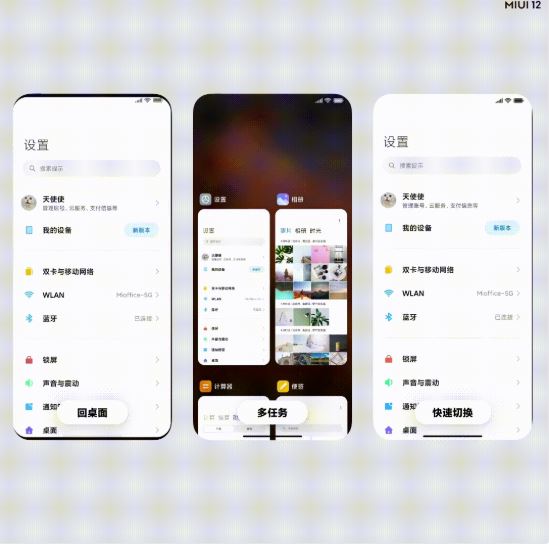 Xiaomi has finally incorporated the new Android 10 full-screen navigation gestures in this version of MIUI 12. For the unawares, swiping from the left or right performs the back action, swipe up to the middle of the screen to view the recent menu, and swipe from the bottom corners to trigger the Google Assistant.
Floating Windows
The Chinese OEM giant has also added floating windows. They could be understood along the lines of a Free Form window that is incorporated in Developer Settings of nearly all Android devices. This window gives you a multi-window experience as you could continue with other works in the background and the floating window will be placed at one corner with live activities going on inside it.
New Icons and Fonts
There's something for the UI lovers as well. Xiaomi has incorporated new icons and fonts packs to MIUI 12. This is applicable across both its pre-installed themes: Classic as well as Limitless. Some new animations will be visible when you launch and close any application. Even the battery icon has undergone some neat UI transformation.
Forced Dark Mode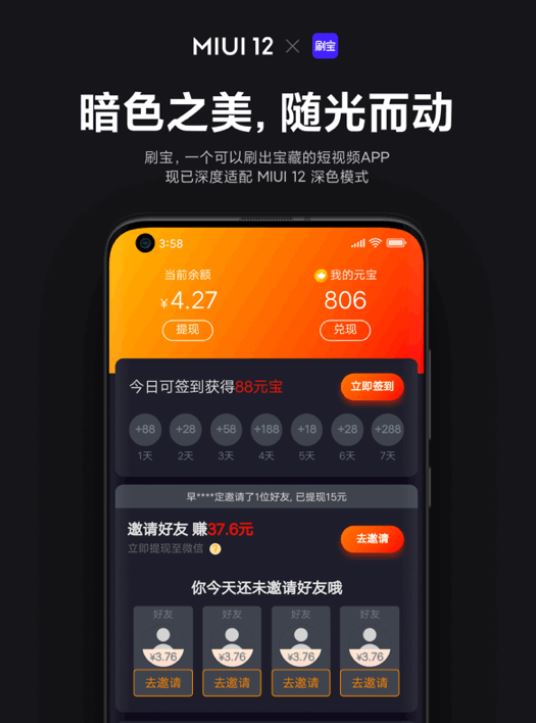 MIUI 12 has finally come to the dark side! Well, not literally but metamorphically. Although MIUI 11 also had this dark mode, the new iteration from Xiaomi has improved quite a lot in this aspect. Furthermore, they have also added the forced dark mode toggle. This is similar to what other Android users might be aware of the override forced dark mode option baked into Developer Options. The app that doesn't support dark mode, could also adapt it using this feature.
Well, these are just some of the many noteworthy features that MIUI 12 has been blessed with. For the complete list, please refer to our comprehensive MIUI 12 article. With that said, let's check out the list of supported devices for the MIUI 12 Custom ROM from Xiaomi.eu. Furthermore, we have also shared the download links alongside it. Download it right away before moving on to the installation steps.
Download MIUI 12 Custom ROM – Supported device list
How to Install MIUI 12 Custom ROM on your device
Now that you are very well aware of the MIUI 12 features and have downloaded the MIUI 12 Custom ROM for your device, here are the required steps to install it onto your device. But before that, it is of paramount importance that you go through the requirements section and follow all the mentioned points.
Pre-Requisites
First of all, you will have to back up your entire device before proceeding ahead.
Next up, your Mi or Redmi devices should also have an unlocked bootloader.
TWRP custom recovery should also be installed on your device.
Make sure you have installed the latest USB drivers on your PC.
If you want to root, you could download Magisk as well, although it is completely optional.
That's it. Now proceed ahead with the instructions to install MIUI 12 custom ROM in your device.
Instructions to Install MIUI 12 Custom ROM
Transfer the MIUI 12 Custom ROM and Magisk file (optional) to your device's internal storage or SD Card.
Next up, boot your device to TWRP Recovery. To do so, use the device-specific hardware key combinations.
Inside TWRP, head over to Wipe > Advanced Wipe and select Data, Cache, Vendor, and System. Perform a right-swipe to wipe the selected partitions.

Once that is done, go back to the TWRP home screen and tap on Install.
Browse to the MIUI 12 Custom ROM file, select it and perform a right-swipe to flash it onto your device.
Now if you want to root, you may flash the Magisk zip file as well, but that is optional.
Finally, head over to Reboot and tap on System. Your device will now reboot to the newly installed ROM!
With that, we conclude this guide on how to install MIUI 12 Custom ROM onto your device. We hope that with the above instructions, you could easily flash the ROM and enjoy the new offering from Xiaomi. However, if you are stuck at any stage, do drop in your queries in the comments section below. On the other hand, if you don't want to tweak with your device's system partition but still want to get a slight taste of MIUI 12, try out these fresh and vibrant MIUI 12 wallpapers for your device.