Terraria recently rolled out its 1.4 updates, known as 'Journeys End,' on May 16, 2020. With the final update of Terreria 1.4, there are new NPCs moving around, and most prominent of them are Golfer and Zoologist. While the Golfer being already discussed, today we have with us the Zoologist along with Bestiary and the pet cat. Along with the new NPC's, a 'Bestiary' can now be used. Players can use it as a reference encyclopedia for creature information and instructions. Terraria 1.4 has also allowed players to have a pet cat. This guide will detail how players can find the Zoologist NPC, Bestiary and get a pet Cat in Terraria 1.4
Talking about the game, it is a two-dimensional sandbox title developed by Re-Logic in the year 2011. Owing to the popularity of the game, it has been ported out to several consoles and handheld devices. Now the game is in its new avatar and has become quite exciting and engaging. Moreover, the game has always been on the sales chart for the best performance. Last month the game had crossed 30 million users on the server. So if you are one of those users who love playing this game and searching for some unusual helpful guide, you are at the right place. Let's get started with the Zoologist, followed by our very own pet cat.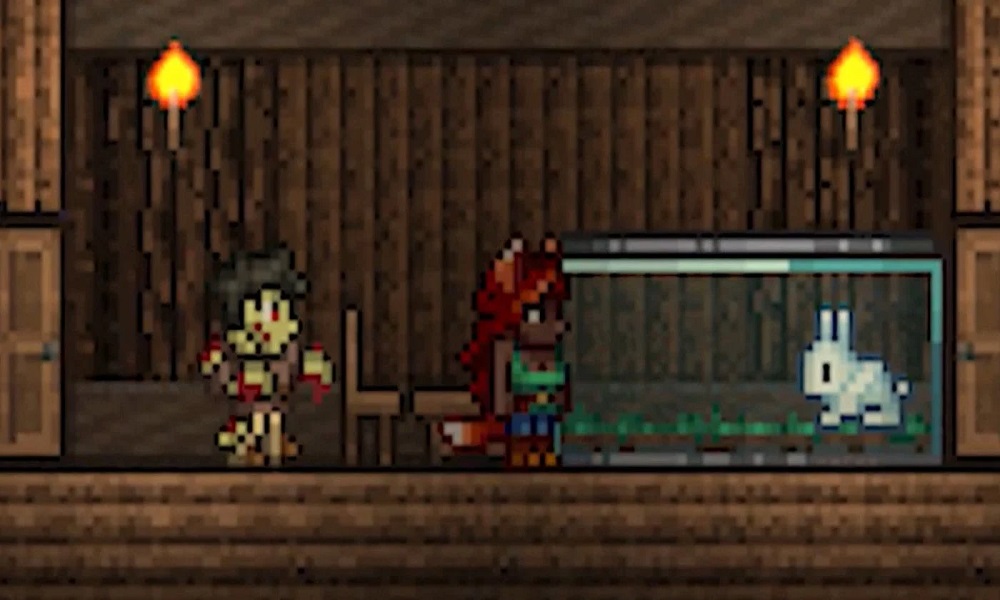 How To Get Zoologist NPC + Bestiary & Cat Guide in Terraria
The Zoologist NPC brings a variety of items for players to purchase, some are listed below:
Critter Shampoo
Cat License
Mud Bud
Dog Ears & Tail
Lizard Ears & Tail
Bunny Ears &Tail
Forest Pylon
Fox Ears & Tail
Players who wish to seek the Zoologist NPC need to fulfill specific requirements. Firstly, the players must have an empty house and also have at least 52 entries (10%) in their Bestiary.
Bestiary in Terraria 1.4
As mentioned earlier, the Bestiary serves as a game log on all the creatures, enemies, bosses, and NPCs as the players encounter. Players can find the Bestiary by navigating to inventory and selecting the book icon. The Bestiary has several useful information like health statistics, item drop rates, defense, and damage points. However, players need to keep in mind that the Bestiary is tied to the world and not to their character.
Key points for the Bestiary:
Filling 10% unlocks the Zoologist.
Leather Whip unlocks at 15%
Mollusk Whistle unlocks at 20%
Universal Pylon unlocks at 100%
Unlock the Zoologist NPC in Terraria 1.4
Players can log pages by exploring the world, defeating enemies, and by merely conversing with other NPCs. With regular entries into the Bestiary, players can unlock the Zoologist NPC along with the Leather Whip. Once this is achieved, players can then purchase items from the Zoologist NPC and collect rewards from discoveries in the Bestiary.
The Zoologist NPC's preferred biome is the forest biome alongside the Witch Doctor and Golfer. She dislikes being in the desert biome and avoids the Arms Dealer and the Angler. Keeping the above key points in mind, players should be able to make their Zoologist NPC fairly happy. In doing so, she may even sell the Forest pylon.
Pet Cat in Terraria 1.4
Getting a pet cat isn't as simple as it may sound. Players need to first ensure that they have a Zoologist NPC in their town. By following the steps mentioned above, players should be able to unlock the Zoologist NPC. Once they do, players can easily purchase a cat license from her. Just like any other item, players can use the cat license to summon a cat. Players can interact with the cat, and it may occasionally present some goodies. However, the Zoologist NPC will only sell one cat license in each world.
This guide was to help the players of Terraria with unlocking and finding the Zoologist NPC, Bestiary, and get a pet Cat in Terraria 1.4. After following our guide, players will be able to unlock them soon. We hope this guide helped you. If you have any queries or feedback, feel free to comment down below with your Name and E-mail ID. Likewise, check out our iPhone Tips and Tricks, PC tips and tricks, and Android Tips and Tricks for more such tips and tricks. We urge you to participate in the $150 giveaway by subscribing to our YouTube Channel. Happy Gaming!