In this guide, we will show you how to become a King or Queen in BitLife. When it comes to real-life simulation games, not many could have guessed that this game will step up the ladders of fame in such a short span of time. There are many reasons as to why it has managed to create such a rich fanbase. To begin with, the game has already provided quite a few career opportunities. These included the ability to become a chef, farmer, athlete, internet sensation, etc. While a few could even dream of becoming the President of the Bitizens.
Now, the game has welcomed a Royal Update of sorts. With this update, it has given the users the ability to rule over the kingdom and be the ultimate head of the monarch. As interesting as it may sound, there are quite a few things that need that you need to keep in mind before donning in the royal cloth. And in this guide, we will help you with just that. So without further ado, here are all the required instructions to become a King or Queen in BitLife.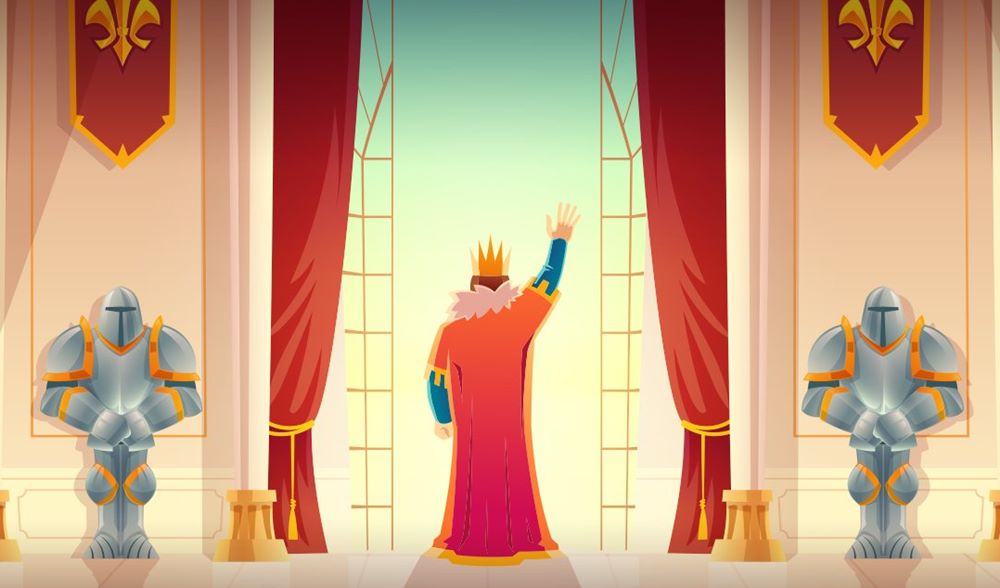 How to Become King or Queen in BitLife
Once you end up becoming the part of the royal family, there are quite a few goodies waiting for you. To begin with, you will be among the most influential people in the country. Apart from that, you could rule over the entire country, have the majority say in the formation of the laws, rules, and regulations of the country. And not to mention the status symbol that it brings in with itself. So with such a long list of perks, it is no doubt that people are looking to become a King or Queen in BitLife.
Born in a Monarch Country
In that regard, the most requirement is that you need to be born in a monarch country. The following countries fall into this category: Belgium, Denmark, Japan, Jordan, Kuwait, Malaysia, Monaco, Morocco, Netherlands, Norway, Qatar, Saudi Arabia, Spain, Sweden, Thailand, United Arab Emirates, and the United Kingdom. Not belonging to these countries wouldn't disqualify you from achieving the said objective. It will just that you will have to take a longer route to become a King or Queen in BitLife.
Dating a Royal Family Member
By this, we mean that you will have to date someone from a royal family. This will only be possible once you have a pretty high Health and Famous stats. In a nutshell, for the health factor, it is recommended to follow a healthy diet plan and go to the gym and evening walks. Likewise, you should also keep a safe distance from alcohol and drugs.
As far as being famous is concerned, you will have to select the Voice Actor as the job. Then get promotions until you become the Lead Actor. Along the same lines, consider going for photoshoots, commercials, and interviews. Being active on social media should also go along way in your quest to become a famous personality and ultimately a King or Queen in BitLife.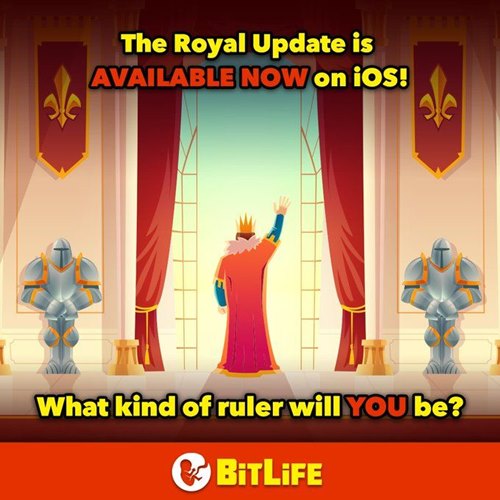 But dating is not the best route forward and is mostly based on your luck. In that regard, having a birthplace in any of the aforementioned countries should definitely spell out success for you. However, if you don't find your character being born in these countries, then keep on refreshing the game. Do so until you find the character with the name of a Prince or Princess.
Furthermore, you should also keep in mind that not every country will offer you the title of king or queen in Bitlife. The perfect example of the same is Japan where you would be bestowed with the title of Emperor or Empress. On that note, once you are into the royal family, you wouldn't be automatically given the said title. You will have to wait for the existing ruler to die or leave their throne.
That's all the points that you need to keep in mind if you wish to become a king or queen in Bitlife. If you still have any queries, do let us know in the comments section below. Rounding off, here are some iPhone Tips and Tricks, PC tips and tricks, and Android Tips and Trick that you should check out as well.