For all those who are curious enough about ancient times' mythical characters, Dislyte is a perfect place to hold your interest. This RPG features a whole lot of mythical characters right from the beginning. As you go all the way in, you will be fighting against different monsters from the urban world and even other gods. You can either create your dream world with all the legendary heroes and gods or either trade them to get access to the greater gods.
Anyways, the best part about Dislyte is it already provides you with a bunch of characters to choose from from the very start of the game. And you can unlock more heroes as you follow through your path. But the actual problem arrives while choosing one of the characters in the early game. No doubt, many of the players may go on with a certain favorite character.
However, when it comes to their class, skills, and power, it might be a tough decision going for one in the beginning. And so, to help you out, we have come up with this tier list that mentions all the characters available in Dislyte.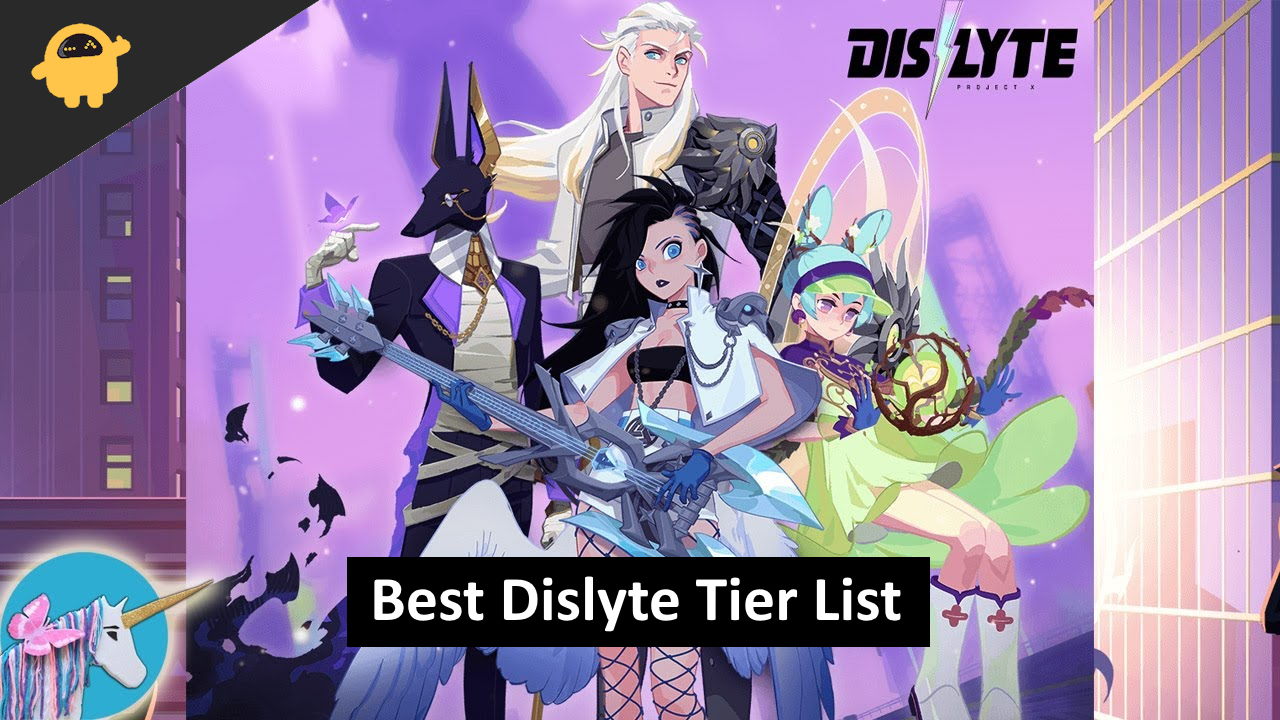 Best Dislyte Tier List
Dislyte provides more than 50 mythical gods and legendary heroes to choose from. No doubt, each of them possesses a different set of abilities. While some characters hold more potential, others might just be good for the early stages. Hence, based on all their abilities and potential, we have categorized all the characters into six different tiers. Starting from the SS tier all the way to the D tier, we have listed all the players in a well-organized manner that you would love to check out.
Dislyte – SS Tier List Characters
The SS tier is probably the most powerful tier containing the character having the highest potential. The SS tier character in Dislyte are as follows:
Lewis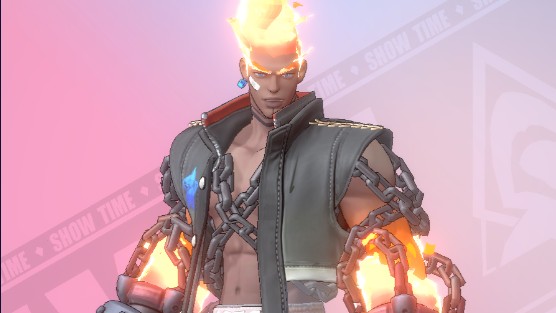 Lewis is basically a DPS character. It has two special abilities: Rage Avatar and Fire Palm both help while taking on the enemies. Lewis is a top-notch choice if you opt for a more aggressive playstyle as its abilities allow you to go beyond limits during battle.
Gabrielle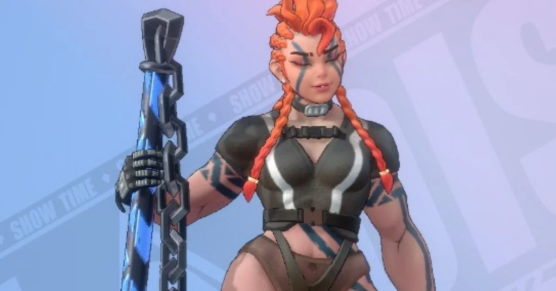 It plays the role of DPS, DEF Down, AoE, and Immunity. Gabrielle has a substantial buff and has the ability to weaken the rest of the troops which can come quite handy. Besides, her high-speed ability always helps her keep up in any battle.
Sally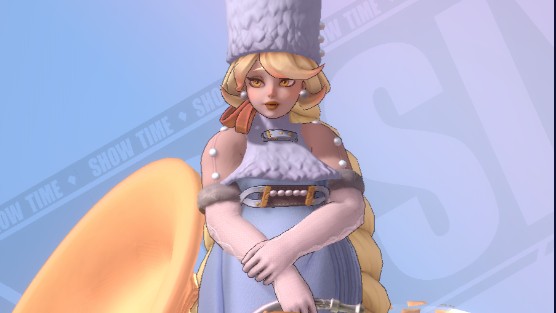 Another strongest Dislyte character is Sally who basically plays the role of Removing debuff, Immunity, ATK Up, and healer. The Ode To Joy ability allows her to gain tremendous healing capacity along with dispels. She can heal the rest of the team by helping them gain their health and also provides some extra ATK Up potential.
Lin Xiao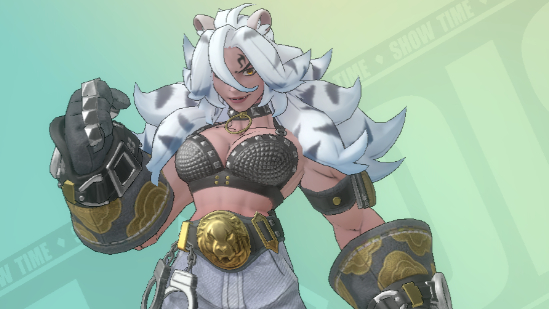 If you are to deal in Crit attacks, Lin Xiao certainly has the best ability that further boosts her crit rate to her maximum limit. She plays the role of a DPS, Bleed, Diseased, DEF Down, SPD Down. Her best ability, Light of the Tiger allows her to wipe out the entire opponent's team. If used properly, it will help you win any fight in an instant. Besides, she also owns other abilities like the Tiger Roar buffs and Whiplash.
Ye Suhua
Just like Sally, Ye Suhua is another healer but also plays the role of Support, Invincibility, ATP Up, ATK Down, and DEF Up. She can be considered a crucial member of the team as her support ability adds to the benefit of the entire team by shielding all her teammates. The Astral Guardian provides her with the power of invincibility when her HP runs lower than 50%.
Dislyte – S Tier List Characters
After the SS tier, we have the S tier with characters having significant powers. Although they might fall somewhat short if compared to the SS tier heroes, they are still one of the best options you could go for without any hesitation. Here's what our Distyle S tier heroes list looks like:
Cecilia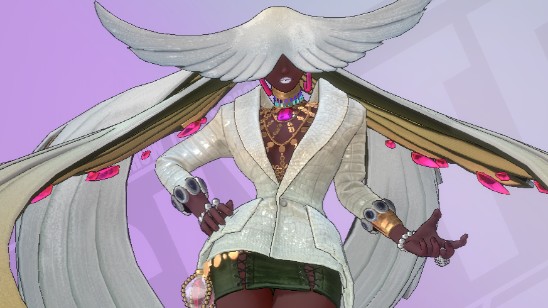 Specifically playing the role of a Revive, Increase AP, Healer, Immunity, and Remove Buffs. However, other than that, she can also play the role of support making great contributions to the team. Her healing and Increase AP abilities are the keys to winning any fight having her on your side.
Clara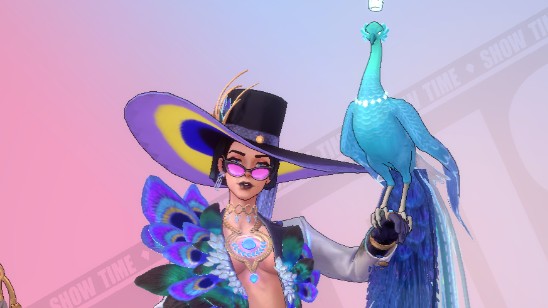 Clara is yet another healing esper with multiple roles to play. Her strong abilities help her stand as reliable support for the team. She can further contribute with her immunity and AP swelling abilities providing substantial benefits to the team.
Tiye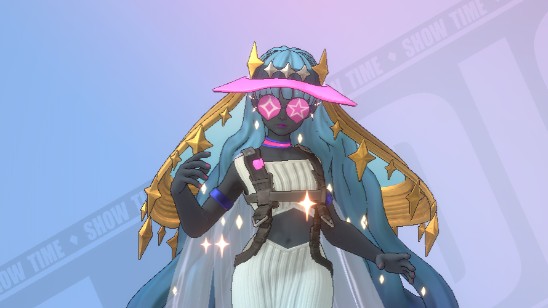 With multiple roles like Disabler, Steal AP, CC, and SPD Down abilities, Tiye is considered another S class character, especially for her great command over her abilities. However, she is often referred to as a disable esper as the first priority considering her strong skills like Devouring Void, Nightbringer, and Starstruck.
Lauren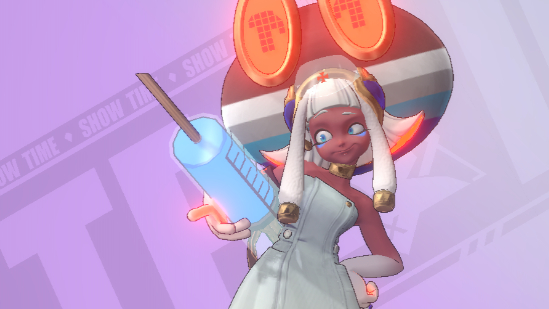 She plays a total of 5 different roles for her team. But basically considered to be the doctor for her team. She has awesome healing ability and her AP boosters just keep adding more to the team. Besides, Lauren can be a good fit as a supporting character for the team as well.
Sander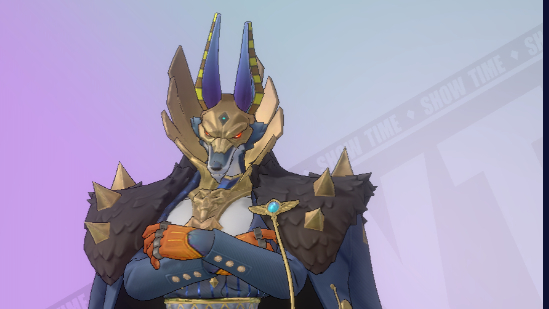 Sander is often considered one of the strongest assassins in Dislyte. Well, this is because of his skill to use all his SPD skills to the absolute level. With considerable damage-boosting skill, Sander can land some pretty good critical hits and suck the life out of the enemies.
Lucas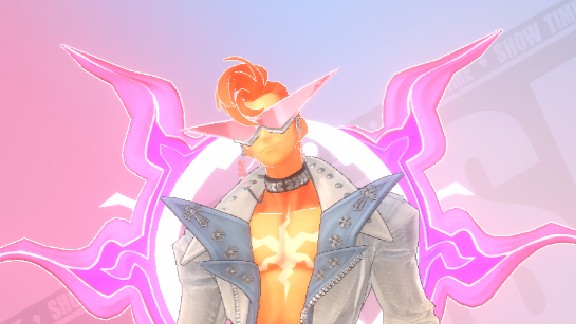 Lucas has a pretty handy combo of abilities that especially helps him with his attacking tactics. With the Blessing of Phobos, he can stun all the enemies in an instant by releasing some hefty attacks at once. The Pillar of Light, on the other hand, gives him the chance to launch a multipronged attack where each hit ensures to reduce the enemies AP.
Raven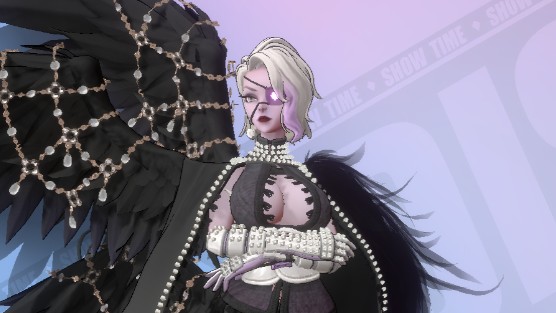 Raven is an offensive unit that contains some unique skills that would eventually benefit your team. Firstly, the sunset skill helps in reducing the DEF and Max HP of its target. Raven plays multiple roles which is why having her on your team might benefit you in several ways.
Melanie
Melanie specializes in curtailing AP debuffs from her enemies with her disable ability. With her role as a disabler, petrification, and reducing AP, she indeed does a pretty good job. Apart from that, her other abilities like Covenant of Punishment and other modes allow her to survive while contributing to the allies in her own ways.
Narmer
Next we have Narmer, who is basically a nuker. Narmer's burning suns allow him to release massive attacks dealing immense damage with each critical hit. He mostly plays the role of an ATK Up or DPS for your team. Combining his Burning Suns with Emblazoned Strike, he can amplify his attacks causing even greater havoc.
Unas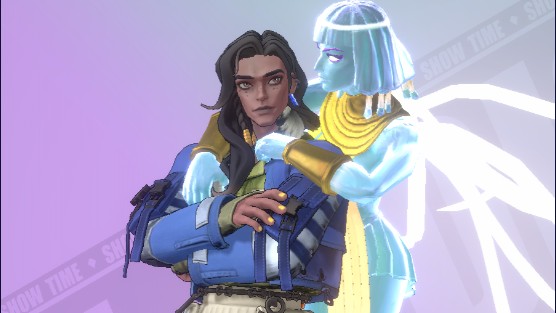 The best use of Unas is to have him as a support for your entire team. With his skills and abilities, Unas can make huge contributions. Moreover, with his hood support, he can release immensely powerful attacks. He plays the role of an AoE, DEF Down, Increase, AP, and Immunity.
Dislyte – A Tier List Characters
The A-tier characters are all average characters packed with a decent amount of power and abilities. They are not as powerful as the SS and S tier gods and heroes. However, they have sharp senses and abilities that can come quite handy in any battle, to begin with.
Bonnie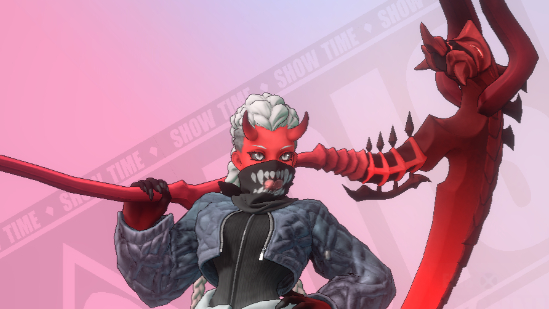 Bonnie can be considered a strong support character, especially for all his abilities. To begin with, Bonnie can release solid AoE attacks dealing considerable damage to the enemies. Moreover, her cooldown utility and tremendous speed simply add to her benefits. She can even convert dispelled buffs to provide her allies with a 5% AP Up.
Chloe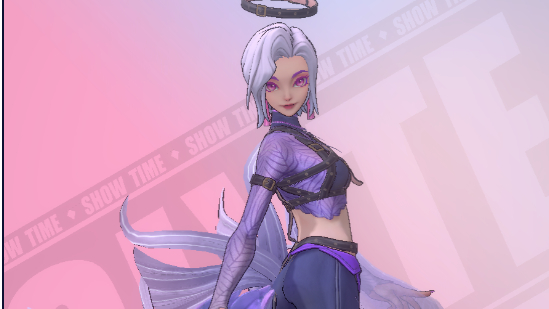 Although plays the role of DPS, Buff Blocher, and Steal Buff, Chloe is basically identified as a DPS unit. She can land significant hits dealing great damage to the enemies. If paired with the right characters, Chloe can open up to her fullest potential contributing as much as possible while collecting maximum buffs.
Chalmers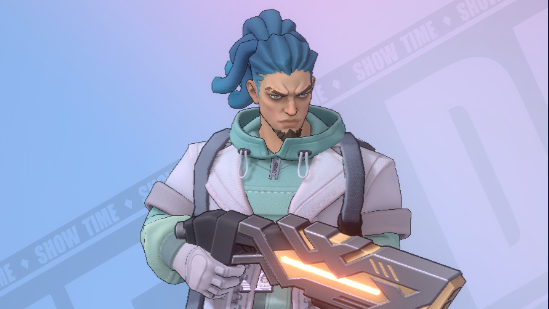 Another DPS unit, Chalmers is an offensive character specifically known for his devastating attacks. His playstyle and abilities are often compared to that of Lewis. However, he couldn't make it up to him because of his mode rating. Besides, he got some preety handy skills that will help you charge forward in any fight.
Freddie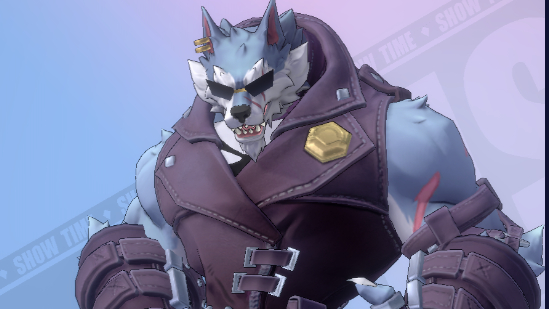 Freddie is one of the characters you will meet in the early game. His tricks are quite unorthodox, but they sure do a lot of benefit to him and his team. For example, he takes advantage of his HP and uses it to boost his abilities. Moreover, having low HP turns out to be a blessing for him as it allows him to land attacks of tremendous crit rate. Besides, he also has ATK UP just to ensure he doesn't completely run out of his HP.
Donar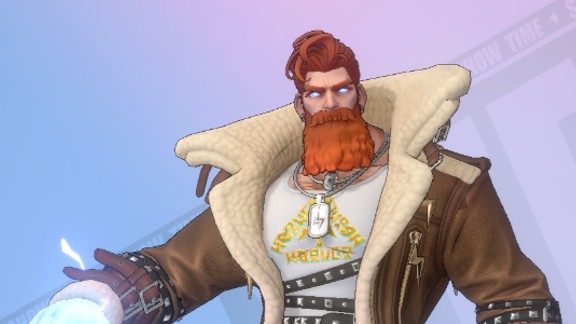 An Esper with defensive abilities is a must as you go out for a fight. Donar certainly completes this requirement. Stacked with great defensive abilities, immunity buff, and DEF UP buff, Donar can be a pretty good choice if your team has high DEF.
Asenath
Playing different roles like Healer, Recovery, Increase AP, and Remove Buff, Asenath is basically considered a healer. Her recovery and healing ability are what make her a perfect A-tier pick as a healer on this list. She has a variety of skills that allows her to reduce incoming damage and recover allies in a wide range.
Ren Si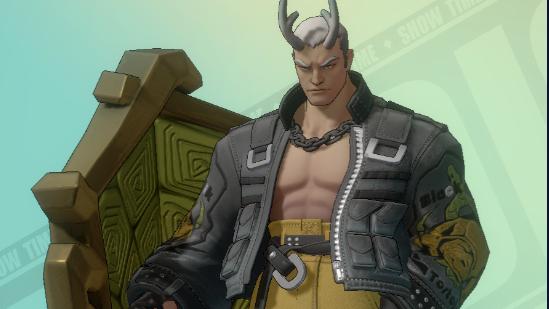 Talking about a character with good durability, Ren Si cannot be underestimated. He is basically a tank pink but possesses some unique abilities that make him further dangerous. For instance, in case Ren Si suffers a fatal injury in between a fight, his skill allows him to stand back and counterattack again. Ren Si can be a good pick especially while dealing with cleave damage.
Mona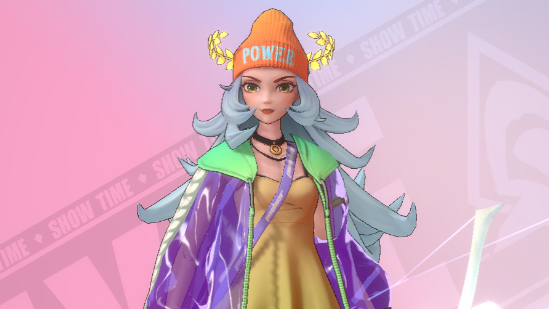 Coming as a DPS unit, Mona specializes in landing critical hits on her enemies. Her skills such as the Hunter's Mark and Lunar Hail allow her to throw highly damaging attacks thereby restoring health and AP.
Luo Yan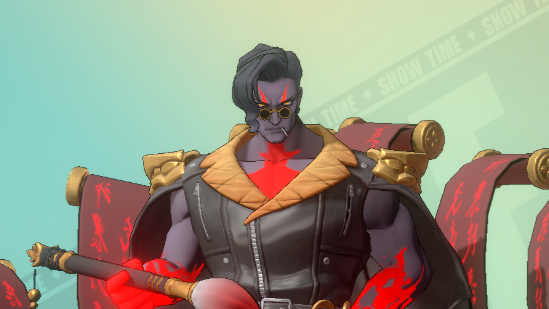 Luo Yan's abilities are so well synchronized that he is considered quite important in most of the fights. As a Support unit, Luo Yan has great healing abilities. Moreover, his Infinity Miracle ability helps him reduce the opponent's max HP by around a quarter. This alone is a very important contribution to all his allies. But apart from that, he can also deal some amazing Disease damage which makes him a top-notch choice no matter which type of fight it is.
Catherine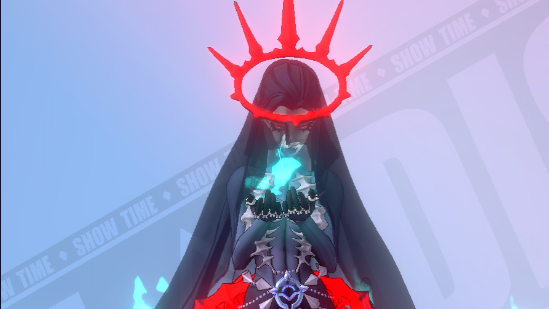 She plays the role of Support, Increase AP, StandOff, Miss Rate Up, and Remove Debuff. With such a deadly combination, Catherine can be a headache for disablers. She can immediately remove a debuff on the whole team. Although not great, Catherine can still manage to launch some acceptable attacks on the enemies.
Unky Chai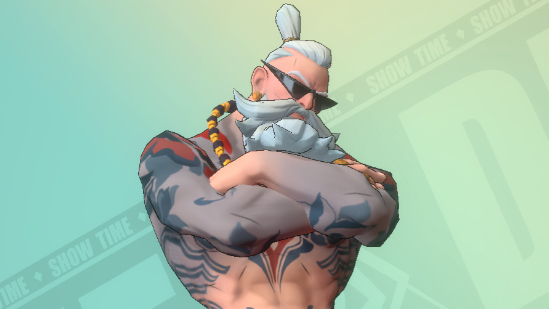 Unky Chai can be a great fit as a support for your team coming from the A tier list. Stacked with some reasonable abilities, he always has something up in his sleeves. For instance, the Crit rate UP and ATK UP buffs are always beneficial to the team. He also possesses strong offensive-supporting abilities.
Long Mian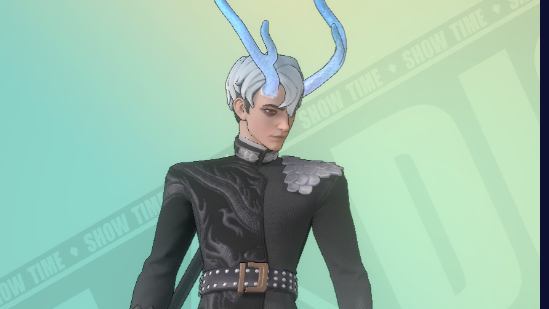 Long Mian is indeed one of the rarest ones in Dislyte who possesses the Freezing capability. He basically performs as a Support, AoE, Freeze, SDP Down, and Reduce AP. With all these abilities, Long Mian stands firm when it comes to contributing during a fight.
Jin Yuyao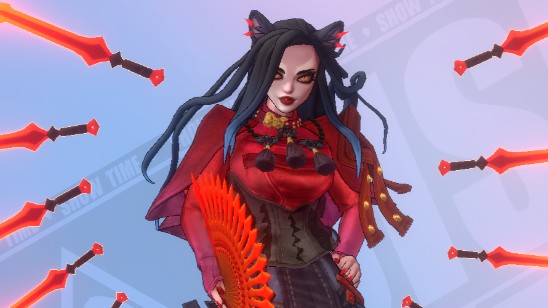 Basically playing the role of an Immunity, Support, CC, and Remove Debuffs. However, Jin Yuyao's abilities are so strong it gives her the edge to comfortably deal with Freeze, Stun, and Petrification. Having the highest base HP, she mostly comes useful while dealing in Point War.
Tang Xuan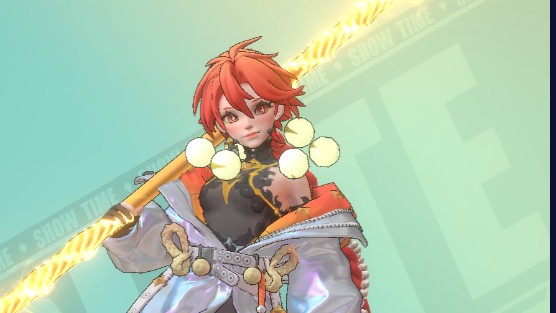 Tang Xuan has a significant amount of collection of debuffs compared to most other DPS units. Her unique skills let her deal in AoE damage of higher level. However, due to her mode-specific rating, she does not stand with the SS or S tier characters in Dislyte.
Sienna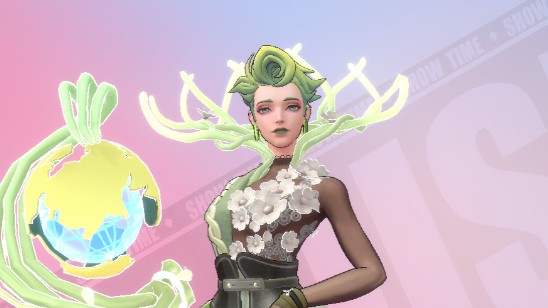 Sienna holds a pretty good combo of skills. She can be well utilized as strong support providing your team with the needfuls at the most crucial times. As of Sienna, she is able to provide excellent SPD UP and ATK UP to her allies. In the meantime, she can also chip the enemy's AP providing better stun effects.
Dislyte – B Tier List Characters
Next to the A tier, we have the B tier characters, comparatively weaker than the A tier characters or above. You can still find some interesting ones that might be helpful in the early game but nothing so special that might make you consider them in the long run. And the further you go down, you will come across more weak characters in Dislyte.
Celine
Biondina
Chang Pu
Hyde
Eria
Dhalia
Fabrice
Drew
Brynn
Q
Jeanne
Lu Yi
Trevor
Triki
Jacob
Xie Chuyi
Xie Yuzhi
Tang Yun
David
Li Ao
Lynn
Dislyte – C Tier List Characters
Coming to the C tier, we have picked a few characters that do have not enough abilities to compete with the other tier heroes. Yet you might consider some in the early game. But as you dive deeper into the game, they do not come in any use.
Hall
Falken
Bai Liulu
Brandon
Taylor
Berenice
Anesidora
Arcane
Hang Yue
Pritzkerdislyte
Dislyte – D Tier List Characters
Finally, the last tier of this list. It contains the weakest characters in Dislyte. They neither have any significant power nor do they possess any strong ability in the first place.
Alexa
Kara
Zelmer
Jiang Man
Leon
Kaylee
Layla
Helena
Conclusion
And that is all about the Dislyte tier list. Since the number of characters is quite much, you will find maximum characters in tier A and tier B. Both these tiers contain Dislyte characters having average power and abilities. You should definitely go with one from either the SS tier or the S tier class.
Such high-class players will assist you better through your game and encourage you throughout the journey. Although if they seem unreachable in the early game, go with the average ones. But make sure to choose the one that fits your playstyle to gain further advantage.