Nintendo Switch is a name of popular video gaming console that's very compact, lightweight, and easy to carry anywhere. Due to its compact size and easy-to-carry form factor, plenty of video gamers love to have this gaming console. The console is a tablet itself that can be used as a portable gaming device or even docked for use as a home console. Apart from the latest generation games, Nintendo Switch also offers plenty of retro-style games. If you're interested, check this article to know the 10 Best Nintendo Switch Retro Games.
Retro kind of video game is a delight to play because it has its own charm and satisfaction with simplistic but cool graphics that you may not find these days with current generation video games. Keeping in mind that Nintendo Switch Pro leaks and rumors are getting closer enough, it seems that Nintendo is finally looking forward. So, having said that, it'll be really nice to play retro games even on the Pro version whenever it will release. Till then the standard Nintendo Switch and Lite version will be good enough to get the job done.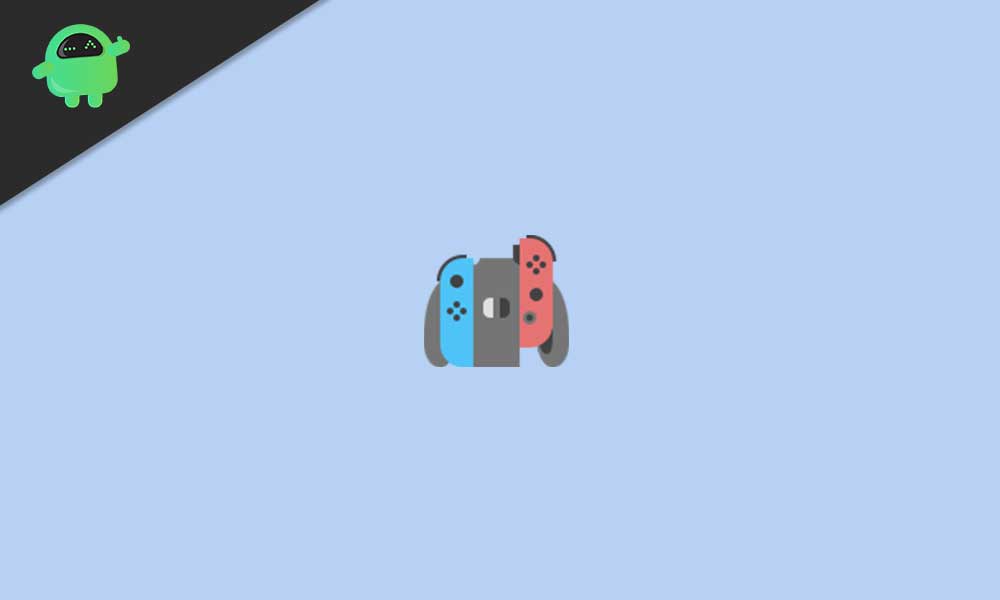 You can find out some amazing 8-32 bit generation console retro game titles that still perform really well and as a retro game lover, you can't take off your eyes easily. Meanwhile, Nintendo is known for creating all-time beloved video games for its devices. There are some evergreen titles available that still popular like Super Mario Bros, The Legend of Zelda, and more. While Nintendo has come a long way, plenty of Switch users are still happier to play retro games.
10 Best Nintendo Switch Retro Games
Although there are a bunch of retro games that can be found on Nintendo eShop, here we've provided 10 games out of them according to our preference. Meanwhile, you can follow Metacritic to find out more games that should be played as retro titles. So, without getting further ado, let's jump into it.
1. Dragon Quest XI S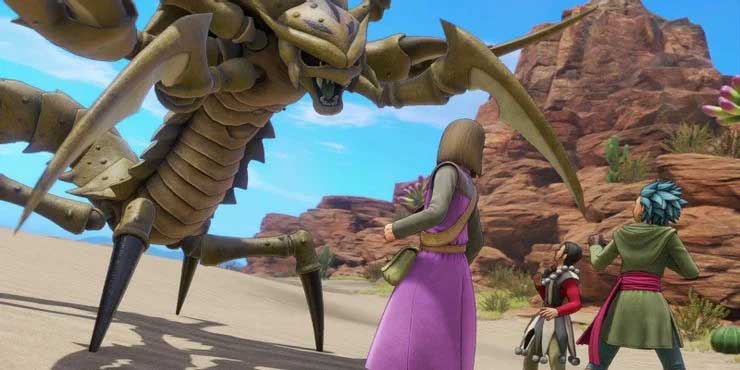 If you're looking for a classic or traditional Nintendo Switch game then Dragon Quest XI S is one of them. It has very good reviews and popularity among retro gamers. This JRPG game offers a retro mode that allows players to entirely play this campaign in a 16-bit mode. Cool, isn't it?
2. Shovel Knight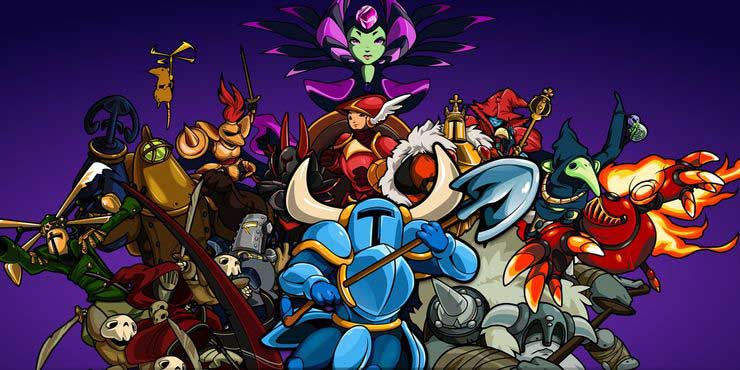 Shovel Knight is one of the indie games that have a lot of features and improved gameplay like modern games. This action adventurous retro game offers strategies to conquer the battle and become the King of Cards. You can say it's almost a retro version of Super Mario overall. The sharp and contrast graphics are a treat to watch & play for most retro game lovers.
3. Hyper Light Drifter
Hyper Light Drifter is an action-adventure RPG that runs with the best 16-bit retro style. However, it has modernized mechanics and really impressive graphics that delivers spot-on. It almost looks like current generation mobile games with simple graphics and controls that don't let you down.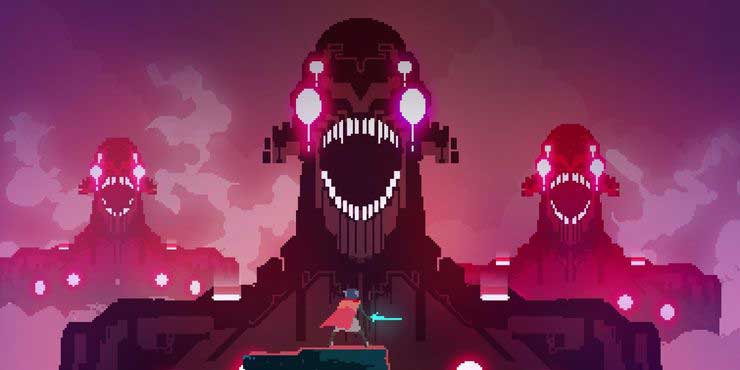 Although there's really no story set within the game, it basically allows players to decide what to do next. That means you'll gonna have some fun if you're a geek on playing unclear storyline.
4. Duke Nukem 3D: 20th Anniversary World Tour
Duke Nukem 3D: 20th Anniversary World Tour is another classic action shooter video game that runs on the 32-bit frame. It's one of the best in class retro games for handheld devices.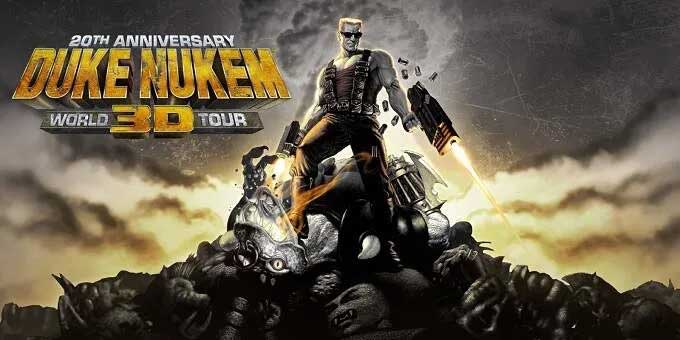 The character Duke has to fight against an alien invasion and save the mass kidnapping of Earth's babes. This game version offers the classic Duke experience and a new true 3D rendering mode that has a completely new original episode.
5. DOOM (Part 1, 2, 64)
Well, DOOM series games are still so much popular among players. But when it comes to the retro type of action shooter video game every Doom main titles are available on the Nintendo Switch. It includes Doom 1, 2, 3, 64, Doom 2016, and Doom Eternal. Meanwhile, if you're a retro game lover and a Doom lover too, only three titles are able to fulfill your wish such as Doom 1, 2, and 64.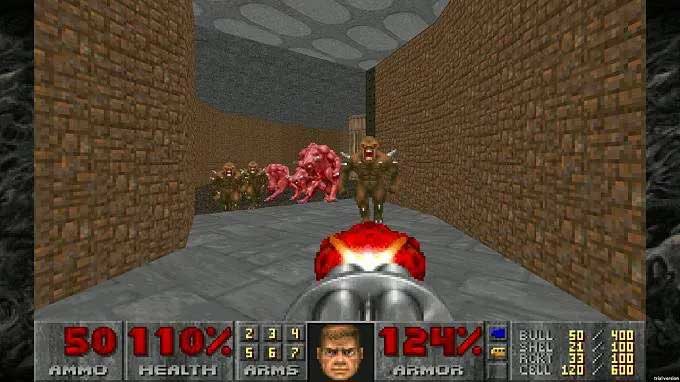 Doom 1 and 2 titles not only include great ports of the original games, but developers have also included a couple of best Doom mods that offer really good gameplay. Whereas the Doom 64 title was only available on the Nintendo 64 officially. Last year, it has received ports to PC and console versions along with the Nintendo Switch platform. That means interested players can enjoy this part on their Switch also.
6. The Messenger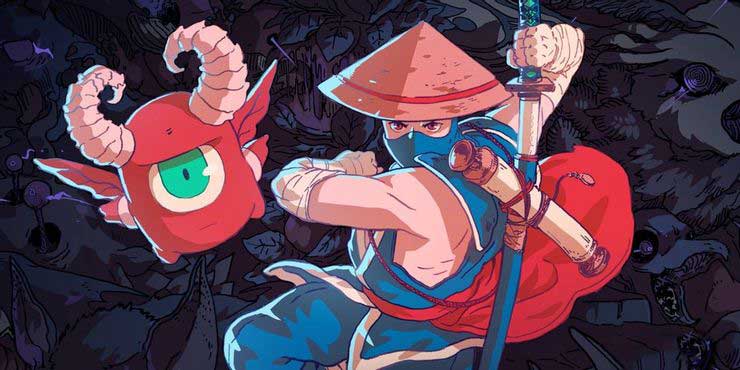 The Messenger is an action-packed video game that has been developed by Sabotage Studio and published by Devolver Digital. Although the game is available for PC, Nintendo Switch, PlayStation 4, and Xbox One, it also can be considered as one of the retro classic games in the market for Nintendo Switch users. The Messenger game offers old-styled graphics where ninjas fight with demons and challenging boss fights. So, it can be considered under the 10 Best Nintendo Switch Retro Games.
7. Sonic Mania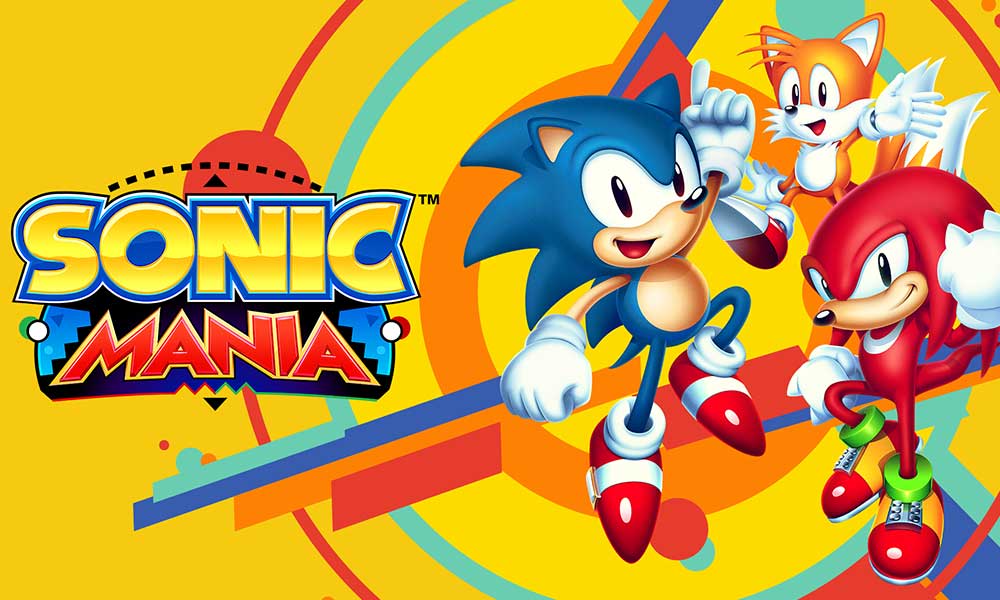 2017's Sonic Mania is another 2D platform video game that has been published by Sega for Nintendo Switch, PlayStation 4, Xbox One, and PC. The Sonic Mania offers all classic gameplay and ideal for a Sega system or those players who lovers the fast-paced side-scrolling gameplay.
8. Sega Genesis Collection
As the title suggests, Sega Genesis Collection is a compilation of video games that have been developed by Digital Eclipse and published by Sega for PlayStation 2 & PlayStation Portable. If players are looking for value for their money to get the most out of it as a retro game for the Nintendo Switch console, then the Sega Genesis Collection is one of them.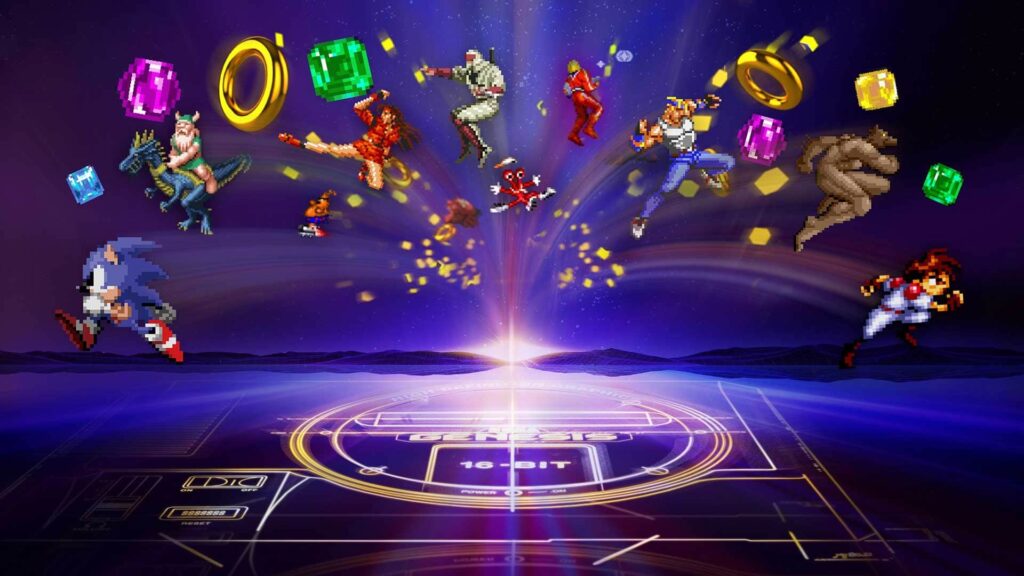 In this modern-day game, if someone is a 90s kid and wants to rewind their journey by having a couple of retro-styled games, they'll be more than happy to get Sega Genesis Collection.
9. Mega Man X Legacy Collection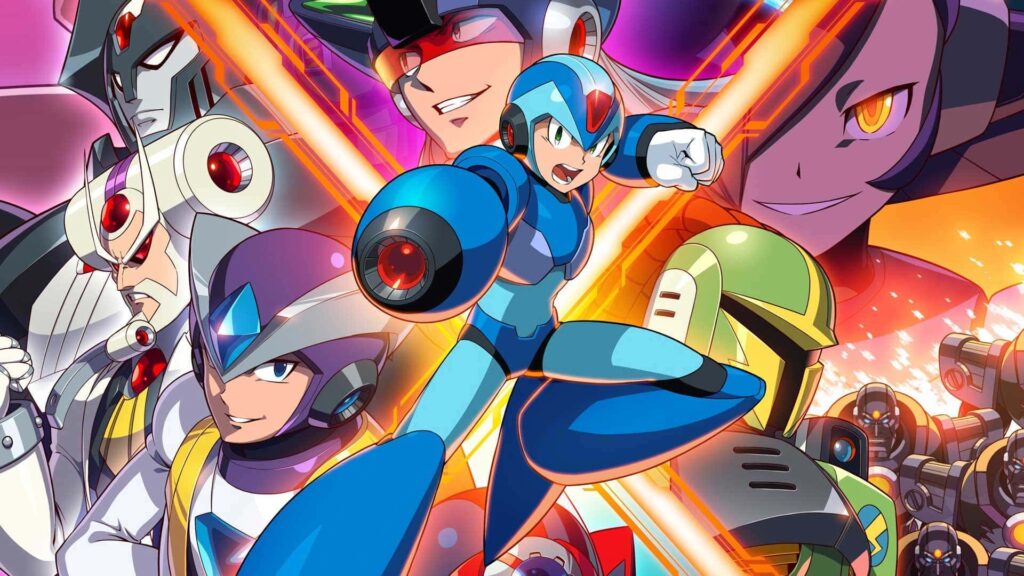 Capcom's Mega Man X Legacy Collection is also known as Rockman X Anniversary Collection in Japan. This 16-bit title includes the blue bomber character called 'Mega Man'. Mega Man X, Mega Man X2, Mega Man X3, and Mega Man X4 in the 32-bit era have new challenge modes, skill testing, etc that lead to two deadly bosses at once. So, we can definitely include it under the 10 Best Nintendo Switch Retro Games.
10. Hammerwatch
Hammerwatch is a hack-and-slash kind of action-adventure video game that has developed and published by Swedish studio Crackshell. Although it was released for Linux, Windows, and OS X initially, it has been released for Nintendo Switch, PlayStation 4, and Xbox One too. Hammerwatch offers a really good role-playing gameplay adventure of Castle Hammerwatch.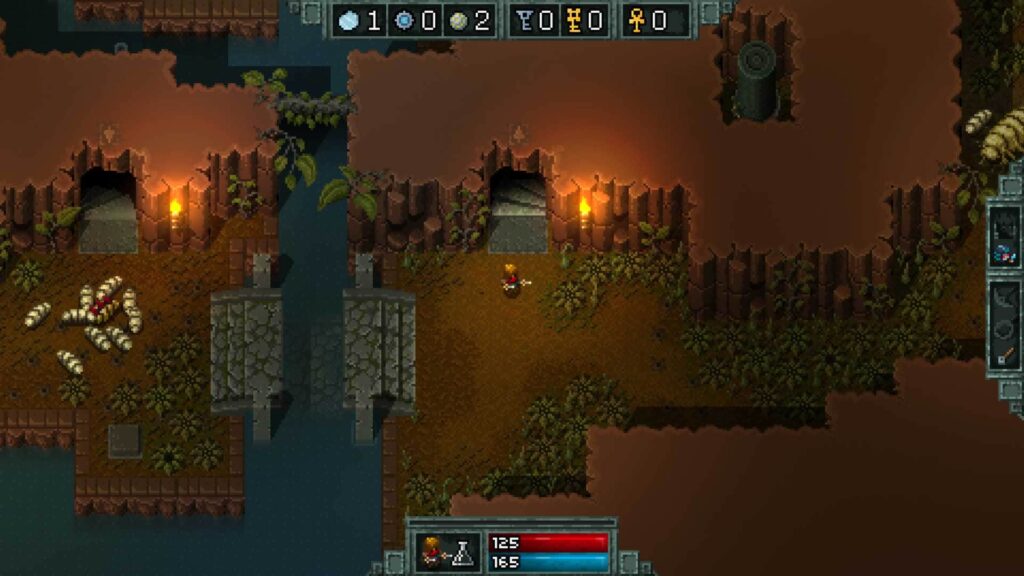 Players have to kill a bunch of enemies with different kind of looks that features four unique environments with traps, hidden secrets, and puzzles. It also can be considered as a retro-styled video game for the Nintendo Switch platform.
That's it, guys. We assume you've found this article very useful. For additional queries, you can comment below.