Apple TV app is one of the digital media players to the users that use the internet to stream videos, TV shows, movies, etc. But similar to other media players or services, Apple TV app users can also experience several issues with content streaming whatsoever. In most cases, a slower internet speed or unstable network signal can cause such issues. But sometimes there can be multiple reasons behind this like server downtime or app glitch or hardware connectivity issues, etc. So, if you're also encountering 'This Content Cannot Be Played on this Apple TV Error', make sure to check this guide to fix it.
According to plenty of affected Apple TV app users, whenever they trying to watch online content, they start receiving an error message that says "This Content Cannot Be Played on this Apple TV". This particular error mostly appears when users are trying to play a movie using the Home Sharing option. Sometimes using the Movies app can also throw out the same error which is not expected. Fortunately, there are a couple of solutions available that we've mentioned below to resolve the issue completely.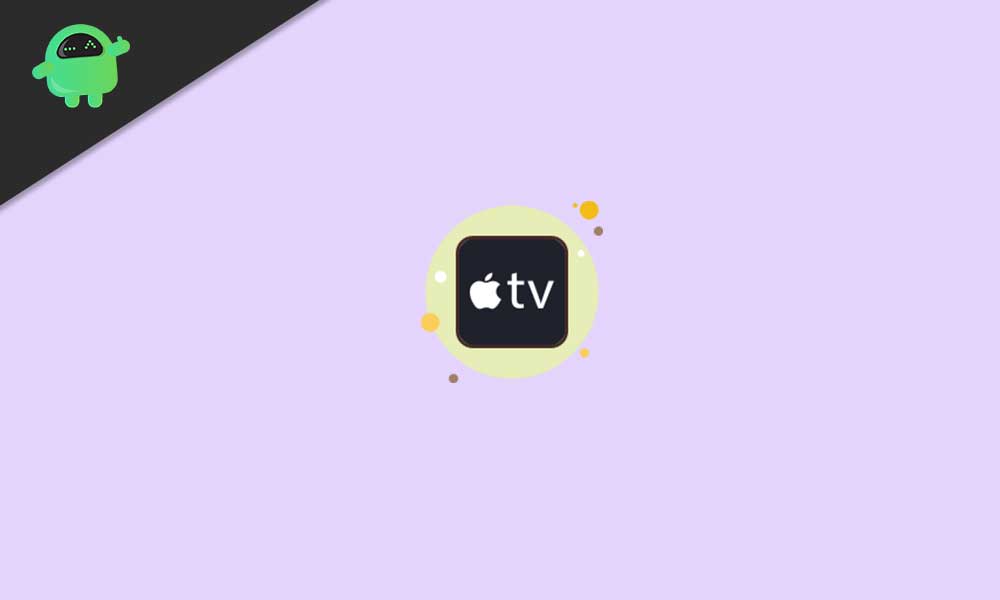 Fix: This Content Cannot Be Played on this Apple TV Error
Here we've shared some of the possible workarounds that should work for you. Mostly it seems that unauthorized computer access in iTunes and not using the actual account triggers such an issue. So, without wasting any more time, let's jump into it.
1. Use a proper Apple Account
There is no compromise with the valid Apple account to get all the benefits with Apple TV. You should always sign in to your proper Apple account using the Apple ID and password to check for the issue. Sometimes it can also happen that you've subscribed to streaming services on a different Apple account and you're trying to stream content on another account.
2. Use Authorize This Computer
Using the appropriate Apple ID and password is required to log in to your valid Apple account. Then make sure that your iTunes app has the authorization access to work the video streaming on the Apple TV app properly. To do this:
Open the iTunes app on your streaming device (PC).
Make sure to sign in to your valid Apple account.
Now, go to the Accounts section > Choose on Authorizations.
Then select Authorize This Computer > If prompted, follow the on-screen instructions to allow access.
Finally, close the iTunes app and relaunch the Apple TV app.
3. Disable Quick Start Mode
Sometimes Apple TV app users become unable to stream content from the Movies application. If this is the problem with you, try disabling the Quick Start Mode from the Settings menu > Apps > iTunes Movies & TV Shows. Finally, restart your streaming device to apply changes and then check for This Content Cannot Be Played on this Apple TV Error again whether it's fixed or not.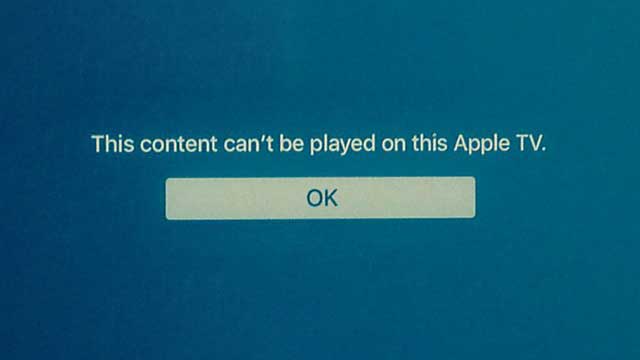 4. Check Internet Connectivity
Checking your internet connection speed and stability is the most important thing when it comes to streaming issues or online connectivity issues. The chances are high that somehow your internet connection is either slow enough or not stable (poor signal) to continue giving you video streaming bandwidth for longer.
Meanwhile, you should also turn off the Wi-Fi router > Unplug the power cable and wait for 5 minutes > Plug back the power cable in and turn on the router again to check for the error.
5. Check Apple System Status
If in case, there is no issue occurring from your internet connection, it can possible that the Apple System is either down or going through the maintenance process. To ensure the system status, make sure to check out the official Apple System Status page.
6. Check Apple TV Resolution
Make sure to cross-check the resolution settings on your Apple TV according to your internet bandwidth usage. If you've selected a higher resolution for video streaming, your network bandwidth should also be supported that. To do that, open the Settings menu > Choose Audio & Video > Select Resolution.
7. Restart Apple TV
Whenever your Apple TV runs for a long time, the chances are high enough for your Apple TV system to get overloaded by the data and tasks in the background similar to PC or your smartphone. In that scenario, your device needs to restart once to refresh the system glitch or cache (if any).
Select Settings > Choose System.
Hit Restart > Now, unplug the Apple TV power cable and plug back in after a minute.
Enjoy!
8. Check Software Update
An outdated system version can always cause several performance-related issues that we can't even think about in most cases. It's always necessary to check for the available software update and install it to get newly added features as well as improve the system performance, stability. Additionally, updating a new software version means your system will run smoother than before with lesser bugs.
Go to Settings on your Apple TV.
Choose System > Select Software Updates.
Select Update Software > If available, choose Download and Install.
Wait for the process to complete and restart your Apple TV.
You should also make sure to turn on the Automatically Update option.
9. Reset Apple TV
Well, resetting your Apple TV can also come in handy if you find that there is some issue with the system glitch or cache. Sometimes after installing the latest software update, it's quite necessary to reset the Apple TV if something goes wrong with your user experience. By doing so, you'll be back in the factory default status which should fix most of the issues completely.
Go to Settings on your Apple TV.
Select System > Choose Reset.
Select it and wait for the process to complete.
Once done, make sure to restart your Apple TV.
Now, you'll need to sign in to your existing Apple ID.
Finally, you can check whether This Content Cannot Be Played on this Apple TV Error has been fixed or not.
10. Contact Apple Support
It seems that somehow none of the above methods worked for you. In that case, we'll recommend you to contact the Apple Support Team for further assistance on this issue. Meanwhile, if you're using applications to stream content online such as Netflix or Amazon Prime Video or Hotstar etc then you should also contact the respective support team for a quick solution.
For the Apple TV content streaming-related issues, you should contact an Apple representative over the phone call. It's also highly recommended to cross-check the streaming app or service subscription as well as the payment information whether you've successfully run on an active subscription or not.
That's it, guys. We assume this guide was helpful to you. For further queries, you can comment below.