In this guide, we have listed all the best pet classes present in the current public beta of Diablo 4. Released in March 2023 (public beta), Diablo 4 is a role-playing action game developed by Blizzard Entertainment. Diablo 4 is the fourth sequel or installment of the Diablo series. The story of the game mainly allows its players to explore the world and gives them an experience with interaction with different items in the game.
The game is quite aesthetic and dark, which is an interesting thing about the game. Also, players can choose from various characters with different abilities and capabilities. Diablo is available on most of platforms, like the PlayStation 5, the PlayStation 4, the Xbox Series X and Series S, the Xbox One, and Microsoft Windows.
Since Diablo 4 was recently released in public beta, many players are confused about the best pet class in Diablo 4. If you are also wondering the same thing and are unable to figure it out, do not worry; we do have a proper guide for you. This guide will aim to provide all the information regarding pets and pet classes in Diablo 4 as of now.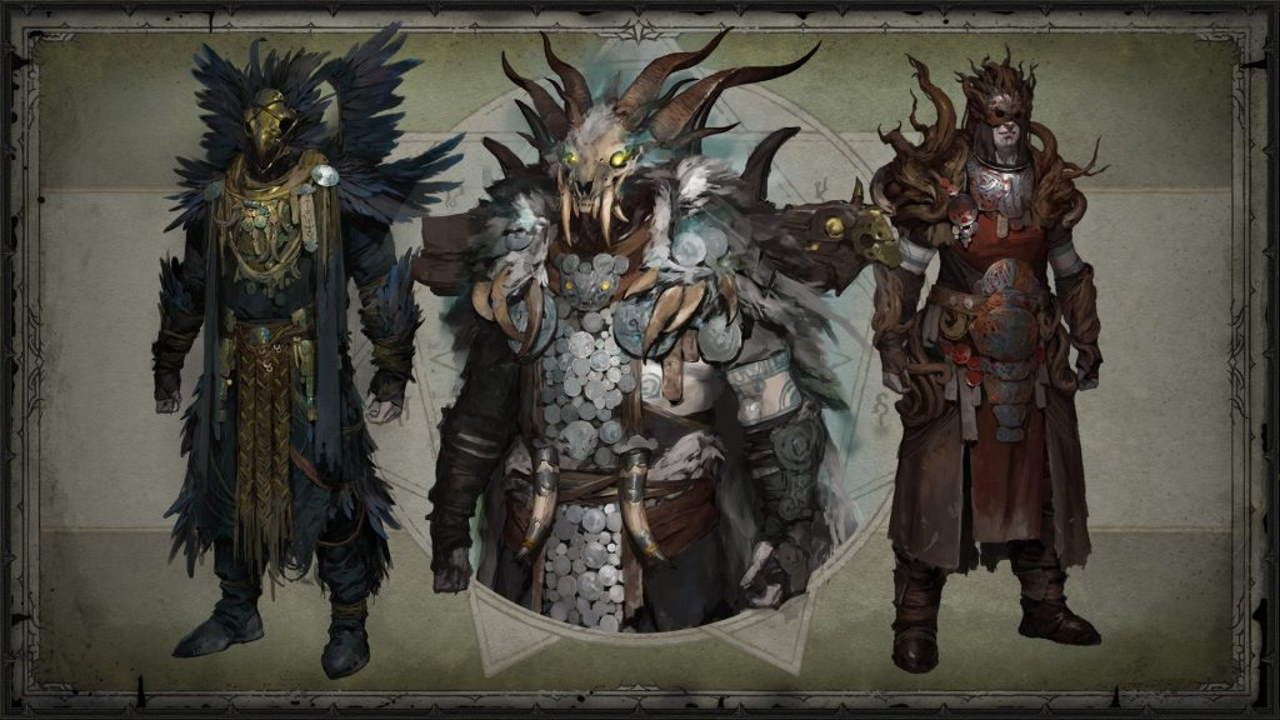 Diablo 4 Best Pet Class Guide
As Diablo 4 is still in public beta, there is not much information regarding pets in the game. Though it's available publicly, developers are figuring out how to add more features to the game, like pets. It can be seen during gameplay that the Druid class has a companion, which can be considered a pet. Also, it has been reported that players can also pet a dog or a wolf.
As of now, there are 5 classes present in the game: Druid, Necromancer, Sorcerer, Rogue, and Barbarian. As mentioned, only Druid can be seen with a companion. However, let's seek some information regarding the Druid class and how to pet a dog and a wolf in the game.
Druid Pet Class
The Druid is one of the most unique classes in Diablo 4. This class can easily change its physical form from a human to a bear or even a werewolf. The new form mostly lasts for some duration, and it totally depends on how the player used this class. The Druid's companion automatically appears during combat. This companion skill can be used to deal great pet damage.
The primary skills for the Druid are strength, gaining health, and dexterity. Boosting these stats will increase critical hit damage and survivability. It is also considered a jack of all trades among all the classes in Diablo 4.
The druid not only focuses on supporting skills but can also deal great damage. It would be an excellent choice for players who want support as well as unique combat skills. Not so much information can be seen for the companion or pet of a Druid. Let's hope for some when Diablo 4 initially releases.
How to pet a dog in Diablo 4?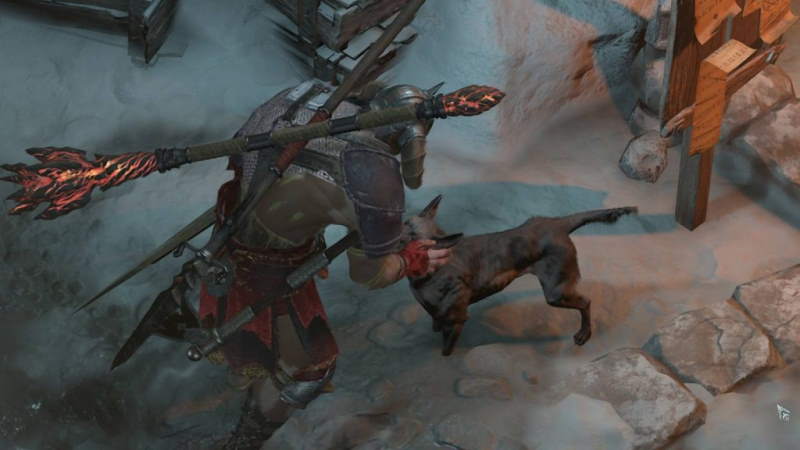 Petting a dog in Diablo 4 is fun and heartbreaking at the same time. Keep reading this, and we will give you the answer. You can pet any dog you find in the cities or towns of Diablo 4. Once you make them your pet, They will follow you around the map or world, wherever you go. This could seem like fun, but here is why it is heartbreaking.
Once you pet a dog in Diablo, the dog will also follow you into the dangerous zone outside the city, and you can't stop him from following. If, during a battle, something goes wrong, your pet dog will be killed then and there, and it cannot be reverted. That's quite painful, but that's the truth. However, let's see how you can pet a dog in Diablo 4.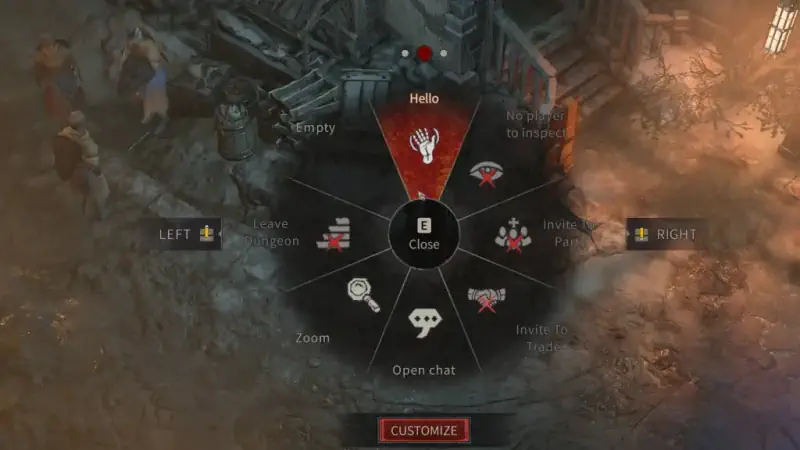 Just go near the dog and say hello with the emoticon. This good gesture will make the dog your pet, and finally, it will start following you throughout the whole game. Now let's see how to obtain a pet wolf in Diablo 4.
How to obtain a pet wolf in Diablo 4?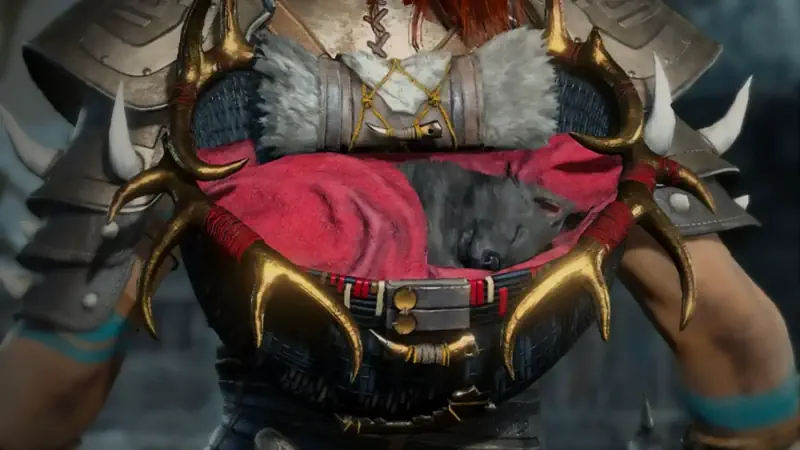 You can also obtain a pet wolf in Diablo 4. The wolf pet looks more like a baby. Considering the public beta of Diablo 4, You have to reach a level of 25 so that you can pet a wolf. As you progress along the way to level 25, you will find many collectibles. In many such collectibles, there will be a pet wolf. To get your hands on the pet, you have to complete various missions and quests in the game.
Many of the players have also reported that you can also obtain the pet wolf by reaching level 20 with any character of your choice. Once you have obtained the pet wolf, Just head to the inventory window, and there you find the wolf. Now just equip the pet, and he will be riding the character's back as long as you are exploring the world. This was all about how to obtain a pet wolf in Diablo 4.
Conclusion
As for now (public beta), we can notice that only one class, the Druid, has a companion or pet among all the five classes. However, you can still pet a dog or wolf in the game. The current beta game developers appear to be uninterested in pets, despite the fact that they have included one or two in the game. We can hope to see all the pets in all classes with different characteristics and unique capabilities.