So, the tagline "Play Has No Limits" suits really well for the PlayStation console users. The much-awaited next-gen gaming console from Sony called 'PlayStation 5' has finally surfaced in the market that doesn't compromise with high-end gaming experience at any cost. Coming to the topic, PS5 supports 120Hz gaming at 4K resolution (HDMI 2.1) but you've to enable it first. Here you can find out How to Enable 120Hz Videos in PS5.
Although the system settings on the PS5 console don't mention which refresh rate will gonna be applied in an average scenario, the steps are a little bit tricky. 4K video gaming has been evolved in recent years that not only brings stunning & bigger display visuals but also implemented higher refresh rate gaming without thinking too much about performance, thanks to optimized video games as well as powerful gaming devices.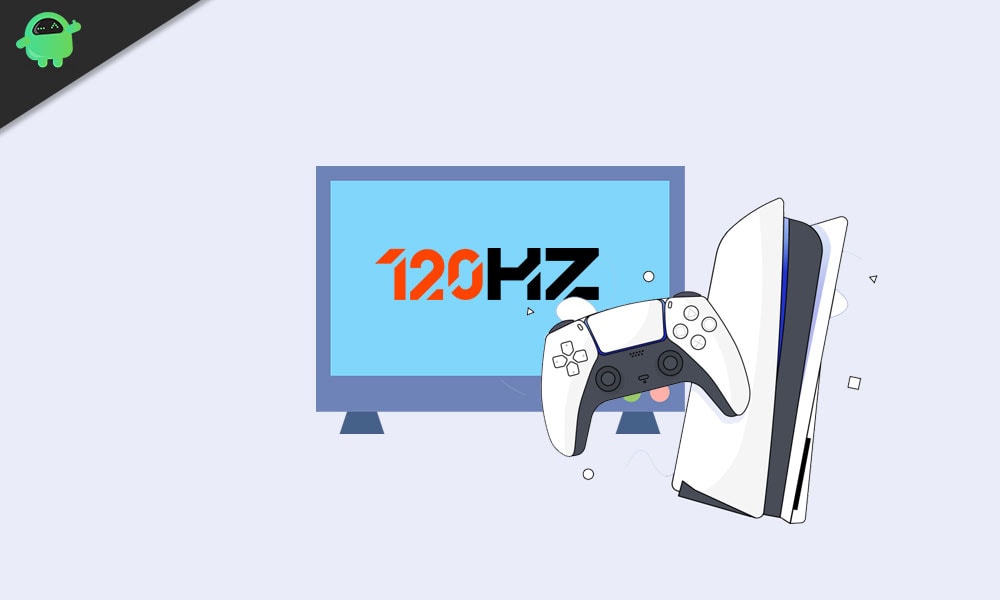 How to Enable 120Hz Videos in PS5
First, not all the games will gonna run at 120Hz refresh rate on the PS5 console right now. More and more games are on its way to arrive which can offer 4K 120Hz gameplay.
Second, there is currently no way to manually enable the 120Hz video output of the PS5 games as 4K 120Hz supported TVs are also going to land in the market very soon.
Therefore as of now, PS5 users can highly play 1080P @60FPS games which isn't a bad option initially. [For 1080P @120Hz benchmark, monitor or TV requires HDMI v1.3 at least]
However, according to Sony, PS5 users can get benefitted from the built-in feature for this. To do that, go to Settings > Screen and Video > Screen > Adjust Display Area > Follow the on-screen instructions to proceed further.
Additionally, you can enable the Performance Mode on your console from the System Settings > Settings icon from top-right > Saved Data and Game/App Settings > Game Presets > Switch to the Performance Mode.
For a while, PS5 users can't be able to run all games at 4K 120Hz graphics. Although some of the popular graphics-intensive games will run up to 4K 120Hz graphics, it's expected that they won't be able to give ray tracing together.
If in case, your TV or monitor claims to support 4K 120Hz video output, make sure that the TV firmware is up-to-date, a better HDMI cable is required, the HDMI cable should be connected directly to PS5 & TV, check whether your TV supports HDMI 2.1 or not, check whether the video output resolution is set to Auto or 2160P, check whether the 4K video transfer rate under the video output is set to Auto or not.
Finally, it depends on you whether you want a better smoother, playable graphics performance or just high-resolution graphics to justify PS5's hardware capacity. In terms of the power of the hardware, you should go with the optimized better gaming experience. Stay tuned with us for more info.