We had to wait extra for the release of Far Cry 6 than expected, but it's better late than never. Although the Far Cry series is quite popular among action-packed yet stealth gamers, some issues or bugs are troubling many players, even on consoles. According to multiple reports, Far Cry 6 is Crashing on PS4, PS5, or Xbox Series Consoles during startup or gameplay.
Now, you can check out this full troubleshooting guide if you're also one of the Far Cry 6 players on any console like PS4/PS5 or Xbox series. It's needless to say that due to the closed nature of console systems, there are few workarounds available that you can try out. So, there can be several reasons behind such an issue, such as temporary system glitches or cache issues, console firmware issues, installed game file issues, etc.
How to Fix Far Cry 6 Crashing on PS4, PS5, or Xbox Series Console?
Before heading to the steps below, restart your console to check whether the problem is still bothering you. Sometimes a normal reboot of the system can remove multiple cache issues. However, if this trick doesn't help you, then follow the methods below.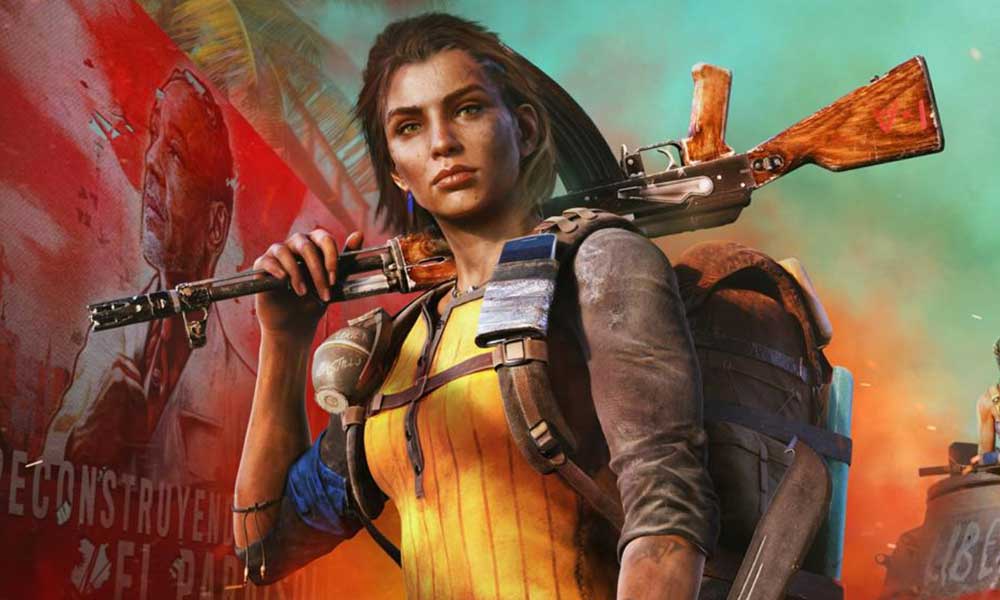 1. Test your Internet Connection
We'll ask our readers to test out the internet connection properly. However, some affected console users may ask the relationship between the internet and game launching. We should mention that installing a new game on your console or even on the PC requires additional game data or packs to be installed on the device using an internet connection.
So, if there is no internet connection or your Wi-Fi network isn't working, then the chances are high that your half-installed game won't go running or even launch properly on the console whatsoever. Try testing out the internet connection speed and stability. If there is an issue with the network, try switching to a different network or use a mobile hotspot to test the feature.
2. Keep your Console in a well-ventilated area
In most scenarios, keeping your console in a well-ventilated area is highly recommended to avoid overheating or system crashing issues. Placing the console in contact with direct sunlight or not having a cool temperature, or even not having a proper airflow can cause such issues.
The console system may reboot or deny launching games to protect your hardware from overheating damage.
3. Check for Far Cry 6 and System Updates
Check for the Far Cry 6 game updates on your console just like we do on the PC version. An older game patch version or the initial release build can have multiple bugs or compatibility issues. Just turn on the auto-update option for software and applications on your console to ensure everything will be up-to-date on time.
4. Clear Far Cry 6 Game Data
Deleting the installed game-saved data on the console can also fix several game-launching or gameplay issues. You should try performing this method to check for the issue.
For Xbox:
First, completely quit the Far Cry 6 game> Select My games & apps.
Select See All> Make sure to highlight the Far Cry 6 game.
Select Manage game and add-ons > Go down to Saved data.
Choose the Delete All button > Wait for it to complete.
Finally, relaunch the Far Cry 6 game to check for the issue.
For PlayStation:
Go to Settings > Select Application Saved Data Management.
Choose either System Storage or Online Storage or USB Storage > Select Delete.
Select the Far Cry 6 game > Checkmark the files that you want to delete or Select All.
Finally, select Delete > Select OK to confirm the task.
Once done, reboot your console to check for the issue again.
5. Hard Reset your Console
In most cases, performing the hard reset of your console can fix system glitches or cache data issues from the game itself. To do so:
For Xbox:
Go to Guide by pressing the Xbox button on your controller.
Then go to Profile & System > Select Settings.
Choose System > Select Console Info.
Select Reset > If prompted, confirm the task to proceed.
Wait for the console to reset completely.
Once done, make sure to sign in to your Xbox account.
Finally, install the Far Cry 6 game properly, and then check for the crashing issue.
For PlayStation:
Switch off your PlayStation 4/5 console first.
Once the console is turned off, press and hold the Power button on the console until you hear two beep sounds within a couple of seconds.
Here you'll see two reset options to choose from.
Select the necessary option to reset your PlayStation console.
Wait for the process to complete, then sign in to the PlayStation account.
Finally, install the Far Cry 6 game, and try running it.
6. Reduce In-Game Graphics
Make sure to open the Far Cry 6 game on your console and try reducing the in-game graphics options lower than usual to check whether the game is running well or not. Try to set a custom FPS limit according to your hardware capability.
That's it, guys. We assume this guide was helpful to you. For additional queries, you can comment below.