Genshin Impact from miHoYo was the top-grossing mobile game worldwide in Q4 2020 because people love action role-playing video games with such graphics and gameplay. Meanwhile, the gaming controls, narratives, sound effects, etc, definitely have a severe impact. Some players are reporting that they're experiencing Genshin Impact Error Code 4201 while connecting to the server.
This particular issue may happen across all platforms that throw out an error message "Failed to connect to the server. Error code: 4201". It mostly appears whenever a Genshin Impact server downtime or outage is happening in the background. Meanwhile, this error can also appear while trying to log into the game, which is unexpected and frustrating too.
Fix: Genshin Impact Error Code 4201
Sometimes Error Code 4201 also indicates you to check your network settings in the error message. Here we've shared a couple of possible workarounds that should help you out of this error completely. So, without further ado, let's jump into it.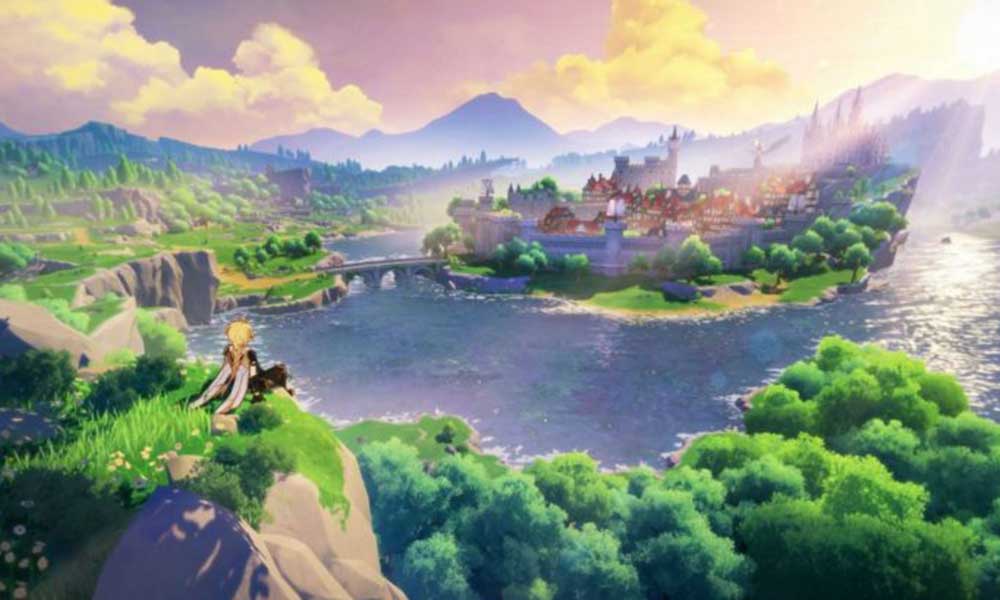 1. Check Genshin Impact Server Status
It's highly possible that your Genshin Impact Servers are either down or going through a scheduled maintenance process at that time. So, if you're one of the victims, make sure to visit the third-party Down Detector Genshin Impact Status webpage to cross-check whether there is a major outage or not.
It'll inform you about the most reported problems, the last 24 hours' details, the live outage map, and more. So, if there is a server downtime or outage happening, keep waiting for a couple of hours or so until the servers get back operational again. Sometimes it may also take a couple of days, depending on the selected regions or technical issues.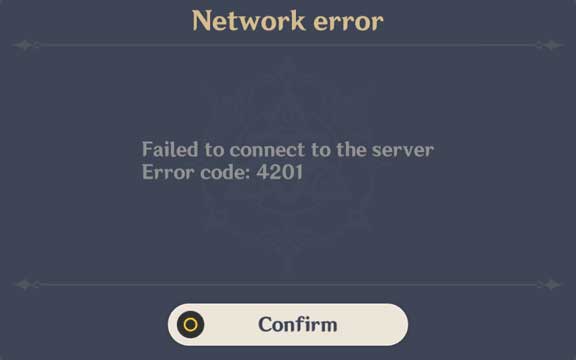 2. Use VPN
VPN (Virtual Private Network) seems to be one of the useful options while connecting to the game servers rather than using your IP address. Sometimes it may also be possible that using a VPN service offers you a faster internet speed and a better reliable connection depending on the game server location.
If in case, your VPN is selected to a country that's far away from your location; then your game will start lagging a lot due to ping delay. For example, if your region is in Asia, connect to the VPN among Asian countries for better input. We can expect that you should now be able to fix Genshin Impact Error Code 4201.
3. Check Your Internet Connection
It is one of the major issues for online video games because a slower or unstable internet connection can easily ruin the gameplay experience. Mostly can't connect to the problem of the server appearing due to network connections. If you're using a Wi-Fi connection, try switching to a wired (ethernet) connection or vice-versa to cross-check the reason.
You should try increasing the plan if your internet data is limited or the bandwidth is lesser.
4. Try Using a Mobile Hotspot
You can also try using the mobile hotspot on your computer or console if your primary ethernet or Wi-Fi connection has some issues with the Genshin impact gameplay. Just enable the hotspot on your smartphone and search for the Wi-Fi network on your computer or console. Connect to the network and try running the game.
The internet connection may be slow on the hotspot, but you'll eventually know whether there is an issue with your primary internet connection.
5. Run The Game As an Administrator
If you're constantly receiving the Genshin Impact Error Code 4201 on your PC, then run the game's executable file as an administrator to give it all permissions. To do so:
Right-click on the Genshin Impact exe file (desktop shortcut).
Go to Properties > Click on the Compatibility tab.
Checkmark Run this program as an administrator.
Click on Apply and then OK to save changes.
Now, you can run the game and check for the issue.
6. Reinstall Genshin Impact
If none of the methods worked for you, try using the same old-school method of uninstalling and reinstalling the Genshin Impact game on your device, whether you're using a PC or mobile, or even a console. Please keep in mind that players must remember their account's login credentials to recover the progress data easily.
Meanwhile, as an affected player, you should wait until developers release a hotfix update for this issue. There is nothing to do extra from your side if the problem is happening due to the server side.
That's it, guys. We assume you've found this guide helpful. Let us know in the comment below for any queries.