Grand Theft Auto V is an action-adventure game developed by Rockstar North and published by Rockstar Games in 2013. It's the first main edition in the Grand Theft Auto lineup. It's available for PlayStation 4, Xbox One, PlayStation 3, Xbox 360, and Microsoft Windows platforms. Although some players are getting GTA 5 Online Error that includes the message "The Rockstar Game Services Are unavailable right now." So, if you're also one of the victims then follow this guide completely.
The particular error is very irritating as you may receive the error notice while playing the game which not only interrupts your gameplay but also ruins your game progress and all of your efforts or time. Now, it doesn't mean that the services are not available. This error is pretty much related to internet connectivity or device drivers, or even Firewall programs.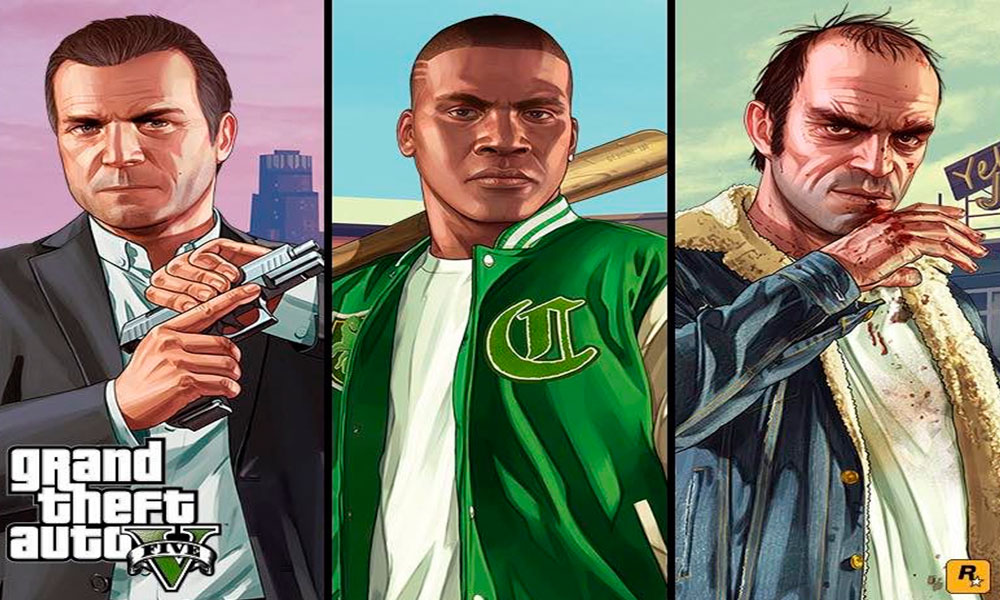 It can happen on any platform like Windows, PS3, or Xbox One. Luckily, we have some of the possible workarounds that you can try. So, without further ado, let's jump into it.
1. Restart your PC/Console
One of the most common and easy to use methods is to restart your Windows PC or any of your consoles like Xbox One or PlayStation 3/4. So, it's necessary to restart your PC/Console for once in order to fix any software glitch or clear cache (if any). It would most probably fix your game error in most cases. However, if you didn't find this trick useful then follow the next one.
2. Check Display Calibration
Launch the GTA V game on your PC or console.
When the game starts loading, just press and hold the L1 or R1 button for a few seconds and you will see the Display Calibration screen.

If the above step doesn't work then press & hold both the L1 + R1 buttons together for a few seconds.

If you see the Display Calibration screen then it means the GTA 5 Online game works perfectly on your side.
Close the calibration screen and go back to GTA V Online game to check whether it runs or not.
If not working, then follow the next method.
3. Try Invite Only Session
Once loaded into the GTA V game, head over to the Online tab and select 'Invite Only Session' for once before jumping to the Online gameplay. It should fix the error in certain cases. However, if this trick doesn't work for you, then you should check the next trick.
4. Change Firewall Settings
Make sure to add an exception to your GTA V game in the Windows Firewall program. Otherwise, it may possible that somehow the Windows Firewall program is blocking your game to run properly or fetching the server communication as well.
5. Change DNS Settings
You can also try changing your DNS Settings from the in-game Network Settings followed by the Settings menu. While the Windows users can directly head over to the Network Adapter Settings by following the steps below:
So, press Windows + R key to open up a Run Dialog Box.
Type ncpa.cpl and hit Enter.
Right-click on the Network Adapter (Ethernet) according to your wired/wireless connection.
Next, select Properties.
Double click on the Internet Protocol Version 4 (TCP/IPv4).
Take a screenshot or write down your existing DNS server addresses properly for both the Preferred & Alternate DNS Server.
Once done, replace the DNS addresses with 8.8.8.8 for Preferred and 8.8.4.4 for Alternate DNS.
Click on OK to confirm the selection and then click on OK again to apply the changes.
Similarly, the console users can go the Setup Internet Connection from the Network Settings and replace the DNS addresses manually.
Finally, restart your computer or console and launch the GTA V Online game to check for the error.
6. Update Drivers
If none of the above methods work for you, then you should try to check for the pending updates of your graphics driver or any other PC drivers like network driver, etc. The Nvidia graphics card users need to update the GeForce Experience app here. While the AMD graphics card users can update from here.
That's it, guys. We hope you've found this troubleshooting guide pretty useful. If you've any queries, let us know in the comment section below.
Best GTA 5 Graphics Mod in 2023 to Make Ultra Realism
GTA Online Drug Dealers Locations
Fix: GTA Online Error "Transaction Failed Because Inventory or Price Data is Invalid"
[/note]