Let's check out how to fix the high ping issues in Valorant. This free to play multilayer is a tactical shooting game belonging to the first-person genre. You are given the task to take control of the people or agents who have come across from various countries and cultures. You could either join the attacking or the defending team, with each item consisting of 5 members each. Furthermore, you could also purchase special abilities and weapons from the store, including sidearms, machine guns, and shotguns.
However, the game hasn't been short of issues. Recently we highlighted how users aren't able to purchase Valorant points and other in-game items. While we were busy discussing this error, users have started facing high ping issues in the game. Well, this issue needs to be dealt with at the urgent, as rather than being limited to one section of the game, it affects the overall gameplay. With that said, let's check out why this is happening in the first place, and what could you do to fix the same.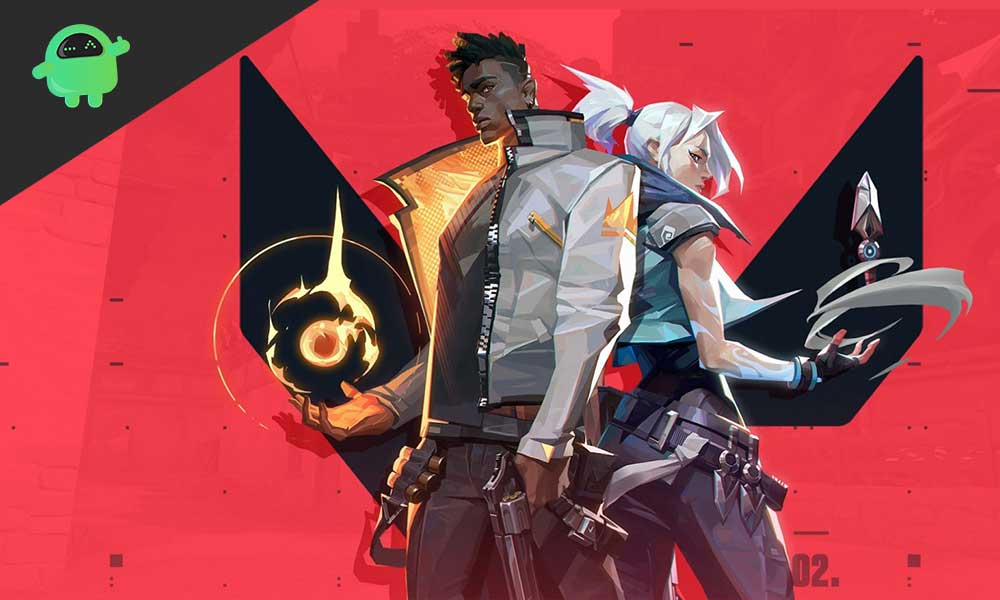 How to Fix High Ping in Valorant
Recently we are seeing reports from a lot of users across the globe of this high ping issue bugging the game. The below Reddit post is just one of the many examples.
Valorant is the only game I can't play (high ping) from VALORANT
Likewise, users have even taken to the microblogging site Twitter to voice this concern.
Reasons for High Ping in Valorant
So what exactly is the reason for this high ping in Valorant? Well, you could place a large chunk of the blame on the ongoing pandemic. As strange as it may sound, but due to the lockdown, their userbase has drastically increased. In the recent development update here is what Dave Hieronymus, Valtorant's technical director had to say:
"The Riot Direct team has been working tirelessly to make sure we have the connectivity we need in place as soon as possible to meet our latency targets. What we're still dealing with is how internet service providers are dealing with the increase in network traffic – many of which have to load balance by routing connections all over the place. As we mentioned, this is something we're actively tackling, but continues to be a challenge day over day, especially with much higher than expected traffic."
As you could infer, the reason comes out to the fact that since most of the population is stuck at home, there has been a significant increase in internet usability. This creates an additional load on the Internet Service Providers which they aren't able to manage effectively. As a result, many online-only apps and games have to bear this brunt, with Valorant being one of them.
This high ping issue is not only slowing down the entire gameplay but is also affecting the in-game components. Due to this latency, we are seeing reports of peeker's advantage, in which one player gets an advantage by peeking around a corner because of this internet latency.
To rectify this ping issue, we can't simply wait for the load on the ISP to decrease. Something needs to be done and at the earliest. In this regard, here are some of the tips that you could try out to fix the high ping issue in Valorant.
Tips to Improve Ping
Here are a few things that you could try out and fix up this issue:
Keep a check on Valorant Social Media Accounts
The developer's social media accounts might throw in some useful information now and then. For example, recently users were facing some issues related to Battlepass rewards. Valorant was quick to address this issue. as could be seen from below
We're aware of issues with players not being able to earn rewards from the Battlepass. We have fixed this moving forward for everywhere but APAC. Next we'll move on to getting you back what you should have earned by now.

— VALORANT (@PlayVALORANT) June 2, 2020
So it is recommended to keep a tab on their Twitter handle for the latest update. Furthermore, you could also check out the Valorant game's server status page. They will let you know whether the server is down or is up and running.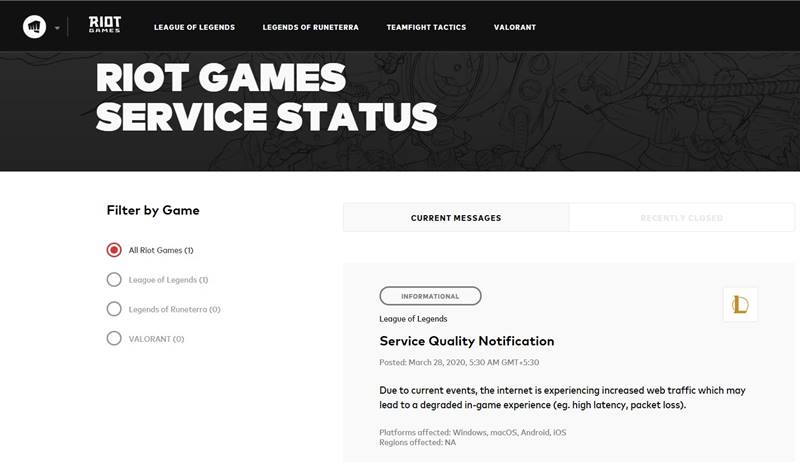 Upgrade your Internet plan
Well in earlier times, a decent internet speed could have handled this workload, but as of now, things seem bleak. Therefore, we request you to upgrade your internet plan that offers a faster network speed.
Optimize your router settings
Most of the routers have a few settings to optimize the overall internet connectivity speed. All you have to do is log in to the dashboard and look at the said option. But don't change anything of which you don't have any clue, you might end up making the matter worse. To login to the router, you could Google your router name and the login IP address. For example, the Dlink router has the IP address as 192.168.0.1.
Limit the number of active connections
If there are many devices connected to your WiFi network then you might face the aforementioned errors well. So if possible disconnect all the other devices from the WiFi while you are running Valorant.
Set Valorant to High Priority
You could also try and set Valroant to high priority so that it gets maximum resources are dedicated to it. To do so, follow the below steps: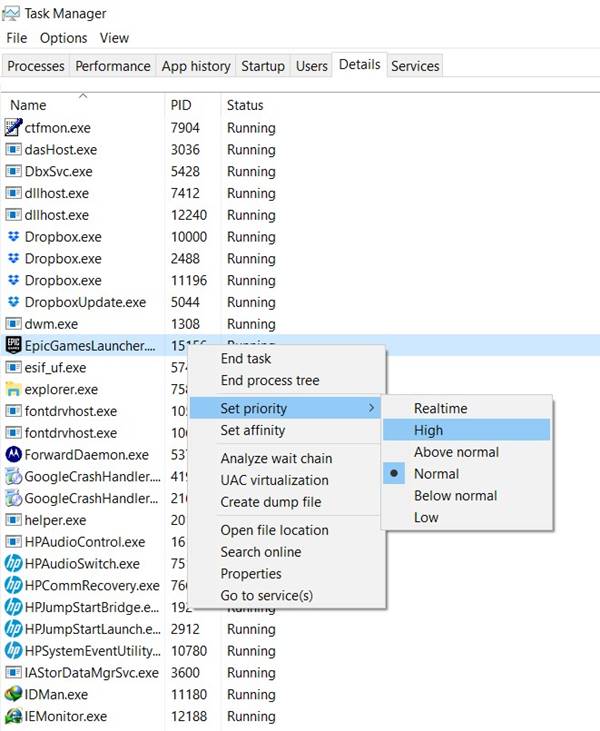 Use the Ctrl+Alt+Delete to launch the Task Manager
Head over to the Details tab and find the Valorant game file.
Right-click on it and select Set Priority.
Choose High from the list that appears.
Restrict Background Applications
Restricting the number of background apps and processes might come in handy too. So launch the End Task, select all the programs that you feel could be closed as of now, and hit the End Task button. Try running the game and you might find some improvements.
Conclusion
So these were some of the methods to fix the Valorant high ping issue. You should try out all of them until you achieve success. In this regard, we would highly recommend keeping checking their social media handles and support page as well. All the latest news about features, server issues, bugs fixes are regularly posted there. Rounding off, here are some iPhone Tips and Tricks, PC tips and tricks, and Android Tips and Trick that you should check out as well.