There is nothing new say about Minecraft as it's one of the most popular open-world sandbox video games. Although each and every game does come with multiple bugs or errors, some of the issues are very much frustrating & ruins the gameplay to plenty of players. With the Minecraft game, plenty of players are encountering issues with the LAN feature. If you're also one of the victims, you can check out this troubleshooting guide on How to Fix Minecraft LAN Not Working. This particular issue appears whenever players are trying to play with their friends locally.
Usually, it's a local network problem because the error message appears like "Scanning for games on your local network" in the multiplayer mode. Now, to be very precise, the Windows Firewall protection may block Java and the access points that's why whenever you try to connect to the internet, the problem appears. So, if you can successfully connect to the internet then you can easily play Minecraft on their servers with your friends locally. Although there are multiple options available to either direct connects, add a server, refresh it, and more, affected players may not find a proper way to do it.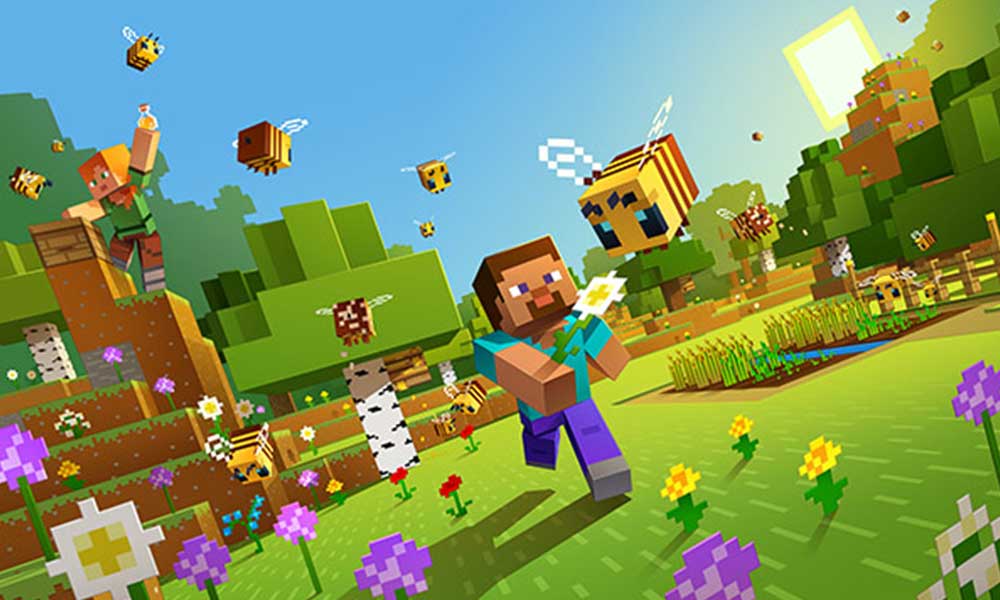 How to Fix Minecraft LAN Not Working
So, LAN not working indicates that the Minecraft game system isn't able to connect to the server properly using the LAN connection. An empty interconnection can cause several issues. The game requires an open port and a stable internet connection to run properly. Luckily, there are a couple of possible ways to fix this issue that we've mentioned below. So, without wasting any more time, let's jump into it.
1. Whitelist Minecraft in Firewall
Windows Defender Firewall protection always tries to prevent the unauthorized ongoing connection from your Windows system if not whitelisted or assumes malicious. So, it's always a better idea to either disable the Firewall protection while playing any online game or whitelist the program. If you want to whitelist Minecraft, do the following steps:
Click on the Start Menu > Type Control Panel and click on it.
Go to System and Security > Click on Windows Defender Firewall.
Click on Allow an app feature through the Windows Defender Firewall Settings from the left pane.
Click on Change Settings > Click to enable the checkbox for java.exe and save changes.
If prompted by Windows Security Alert, select both the Private and Public networks.
Finally, click on Allow access to apply changes > You're done.
Otherwise, you can simply disable the Windows Firewall protection on your computer temporarily while playing Minecraft. To do so:
Click on the Start Menu > Type Control Panel and click on it.
Go to System and Security > Click on Windows Defender Firewall.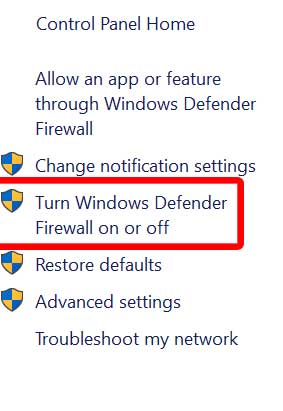 Now, click on Turn Windows Defender Firewall on or off from the left pane.
Select Turn on Windows Defender Firewall for both the Private & Public Network Settings.
Once done, click on OK to save changes.
However, if somehow the problem doesn't get fixed completely, you can check out the next method.
2. Use Direct LAN Connection
If the Minecraft game is looking for your local network connection then you should try using the direct host player's IP address and port. Minecraft mostly shows the connected IPv4 address and game port on the left bottom side of the screen.
Just open Minecraft > Click on Open to LAN.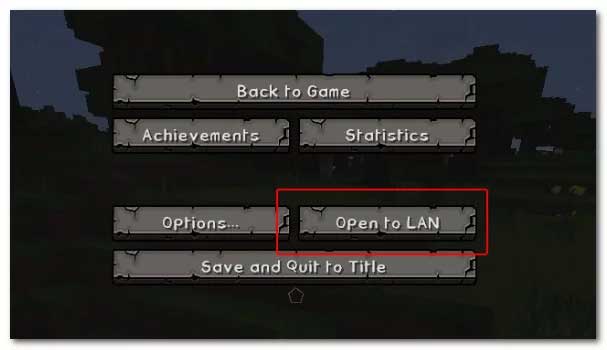 If it only shows the port number, just write it down somewhere else.
Now, click on the Direct Connect button > Type the [Host Player's IP Address:Host Game Port] and hit Enter. (That means if your host player's IP address is 0.0.0.0 and game port is 8888 then just type 0.0.0.0:8888 and press Enter to execute it)
3. Use the latest Minecraft Version
An outdated Minecraft game version can also cause several issues like LAN not working. We'll recommend you keep updating your game to get all the latest features and bug fixes too. Additionally, you can change the Minecraft version manually by following the steps below:
Open the Minecraft Launcher > Log in to your account.
Click on 'Edit profile' at the bottom left corner and the profile editor window will open.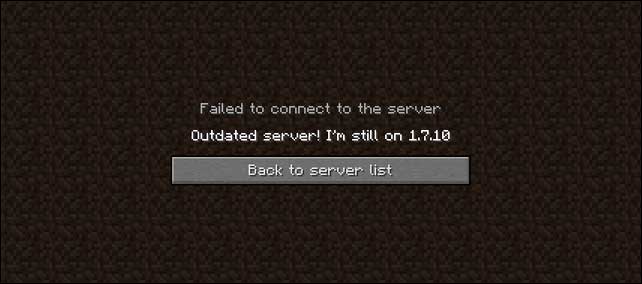 Now, select the latest Minecraft version from the Use Version drop-down menu.
Then click on Save Profile to apply changes > Try playing the game now.
If in case, the Minecraft LAN Not Working issue is still bothering you, make sure to follow the next method.
4. Disable Windows Security or Antivirus Program
Sometimes the chances are high enough that your Windows Security Program or any third-party antivirus program is blocking either the game files or connection ports to run properly. If you also feel the same, make sure to follow the steps below:
Press Windows + I keys to open Windows Settings.
Now, click on Update & Security > Click on the Windows Security section from the left pane.
Go to Virus & threat protection by clicking on it > Turn Off the Real-time Protection toggle.
If prompted by UAC (User Account Control), click on Yes to confirm the task.
Finally, you can run the Minecraft game and check whether the LAN is working or not.
5. Update Networking Drivers
Needless to say that an outdated networking driver can also cause several issues with Minecraft just because it's an online multiplayer game. To update it:
Right-click on the Start Menu and select Device Manager.
Double-click on Network Drivers (adapters) > Click to select the driver that you want to update.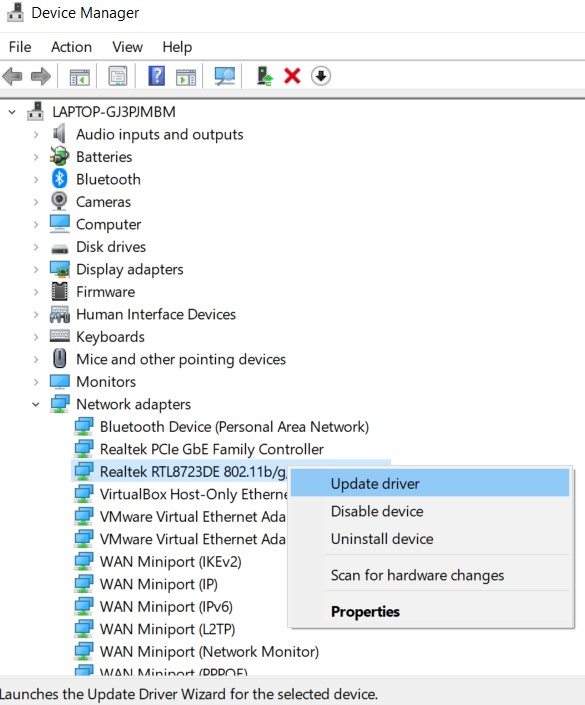 Now, right-click on the driver and select Update driver.
Choose to Search automatically for updated drivers.
Wait for the process to complete > Once done, you'll need to restart your computer.
Finally, check whether the Minecraft LAN Not Working issue has been fixed or not.
6. Enable Network Discovery
Click on the Start Menu > Type Control Panel and click on it.
Go to Network and Internet > Open Network and Sharing Center.
Now, click on Change advanced sharing settings from the left pane.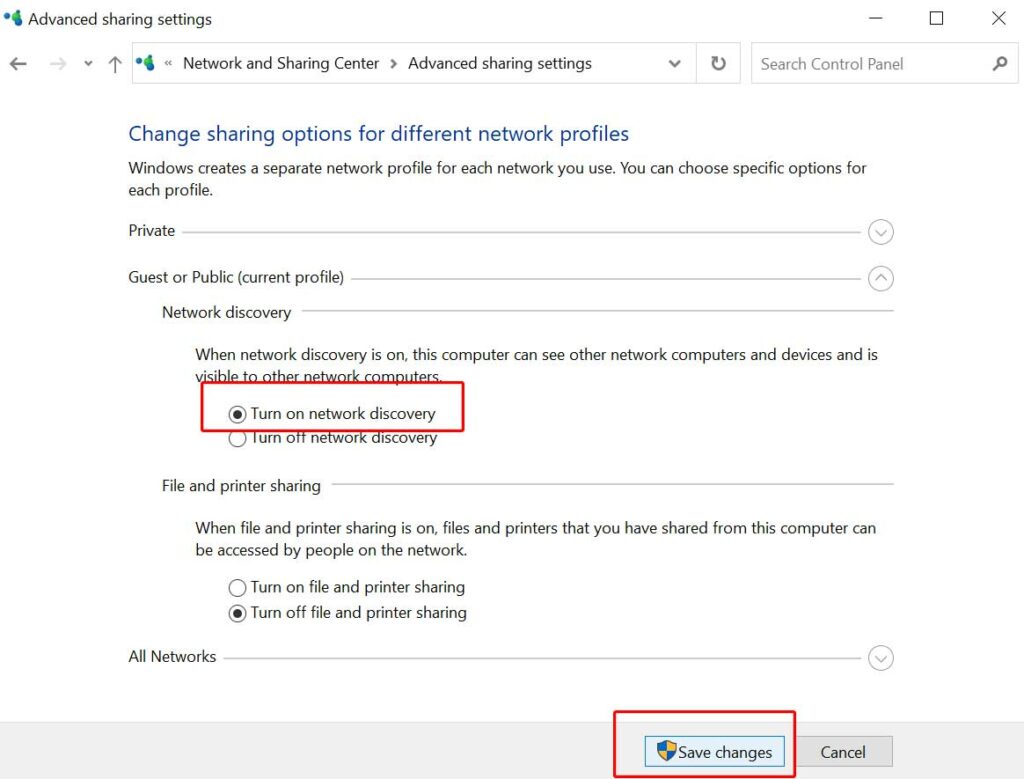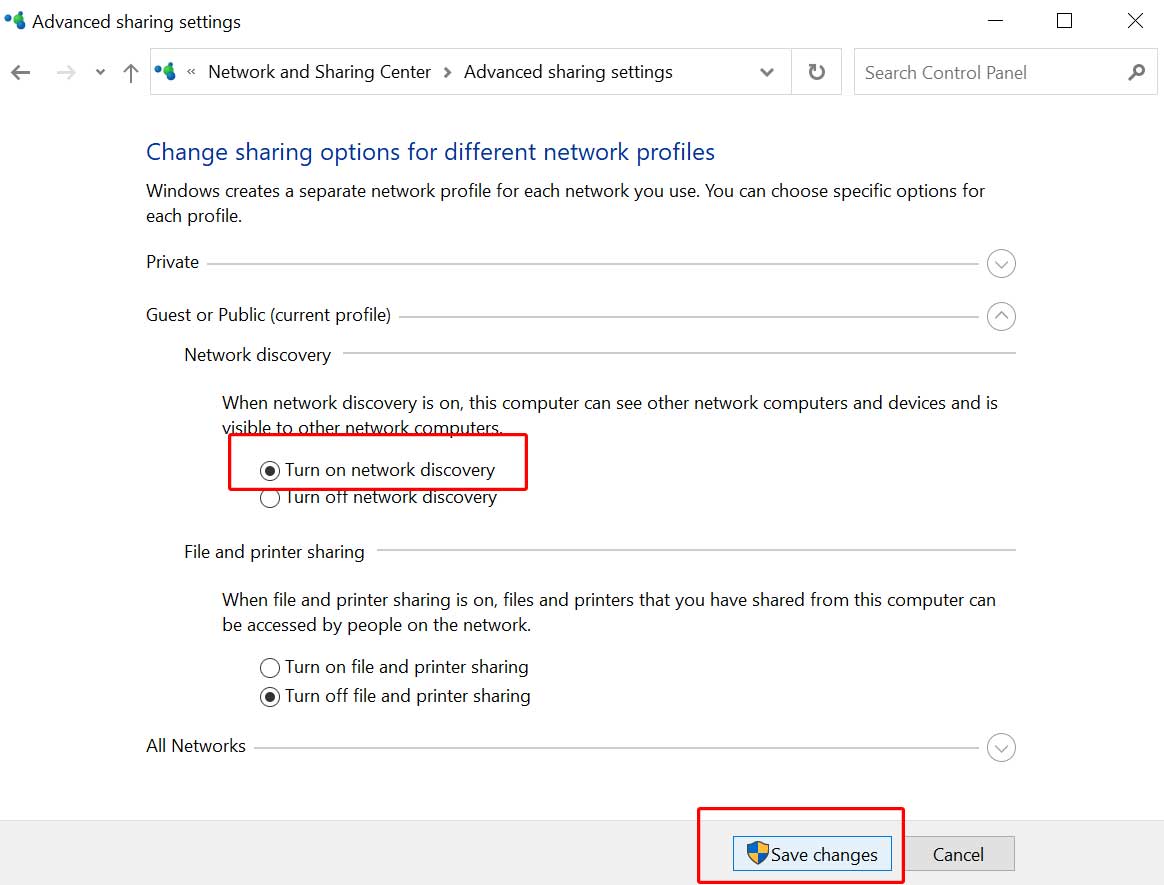 Here you can Turn On Network Discovery under the Guest or Public category.
Click on Save Changes and you're good to go.
7. Use the Same Network
If it's possible for you and your friends to connect to the same Wi-Fi network while playing Minecraft then we can assume that the LAN problem will be fixed. This is considered to be one of the major parts of playing the Minecraft multiplayer game with your friends locally. However, if this method doesn't work for you, try the following method.
8. Disable Access Point Isolation
Access Point Isolation is one of the security measurements for some Wi-Fi routers. But if you think that somehow the Minecraft game is troubling you a lot while connecting to the server, you should disable the AP Isolation.
Click on the Start Menu > Type cmd and right-click on Command Prompt in the Windows search.
Now, select Run as administrator > If prompted by UAC, click on Yes.
Type ipconfig in the command prompt window and hit Enter.
Here you'll need to manually enter ping [host player computer's IP address] then press Enter. For example, if the IP address is 207.255.104.10 then you'll have to put ping 207.255.104.10 to get a ping response for that IP address.
You can now see the IP Address of different computers.
9. Uninstall Minecraft Mods
As a Minecraft player, it's quite fun to install and use third-party mods to craft your open-world game much better. However, if your Minecraft game is facing several issues with the server connectivity like LAN then we'll recommend you to uninstall the mods completely and keep trying again.
10. Reinstall Minecraft
Sometimes it can possible that there is some issue within the game files such as missing or corrupted game files. Although the game launches and seems pretty well, the problem appears while trying to get into the gameplay or playing with your multiple friends. So, simply uninstalling the game and reinstalling it on your computer should resolve the Minecraft LAN not working issue most probably.
Press Windows + I keys to open Windows Settings.
Click on Apps > Under the Apps & features category, search for Minecraft game.
Click on it to select > Choose to Uninstall.
Follow the on-screen instructions to complete the uninstallation process.
Once done, restart your computer to apply changes.
Finally, head over to the Minecraft official website and download the latest version of the installer file > Install it on your computer using the admin access.
Enjoy!
That's it, guys. We assume this guide was helpful to you. For further queries, you can comment below.