Here in this article, we'll be sharing with you the easy ways to Fix PS5 Error Code CE-112069-9 | Data Transfer Via Network issue completely. As the PlayStation 5 is the fifth generation of the PlayStation lineup and a successor version of the PS4, it has plenty of advantages to showcase. However, multiple error codes are ruining the gaming experience on PS5 too. Now, the existing PS4 users can easily transfer data to the PS5.
However, it seems that several PS5 users are having issues with the data transfer which gets failed somehow and the CE-112069-9 error code appears that says "An error occurred on data transfer via a network." It basically happens during the data transfer between PS4 and PS5. It's worth mentioning that most of the users are trying to transfer the data using a Wi-Fi network which is easy to perform.
Fix: PS5 Error Code CE-112069-9 | Data Transfer Via Network
Fortunately, the PlayStation support forum has already provided a couple of ways to perform. Now, if you're literally getting affected by this particular error while transferring data from PlayStation 4 to PlayStation 5 then make sure to follow some of these steps mentioned below.
Please Note:
DO NOT use the Network Test during the Background Data Transfer is in progress.
DO NOT manually keep your PS5 in the Rest Mode during the Background Data Transfer is in progress.
1. Test Your Internet Connection on PS5
If you experience network connectivity issues on your PlayStation 5, then make sure to check your internet is working fine on your console or not. To do this:
Go to the Settings menu from the PS home screen.
Head over to the Network > Select Test Internet Connection.
Here you'll see Obtain IP Address, Internet Connection, and PSN Sign-In option Successful.
Meanwhile, you'll also need to check if the NAT Type is showing Type 1 or Type 2 or not. (Check additional info here)

If it shows NAT Type 3 that means there are some issues with your internet connection. It can be fixed by factory resetting your networking device (router), port forwarding method, using the DMZ method, contacting ISP, etc.
2. Use a Wired Internet Connection
If you're using the same Wi-Fi network for your PS4 and PS5 console to transfer data but it gets failed somehow, try using a wired (ethernet) internet connection to check whether the issue is still there or not. If it does the job perfectly, then you're good to go.
If not working for you, try another method.
3. Power Cycle Your Router
Most of the console users may face multiple network connectivity-related issues while using the Wi-Fi network. But they may not try power cycling their router or modem to fix the temporary glitch or cache issue. You should try this once. To do that:
Power Off your Wi-Fi router completely.
Now, disconnect the power cable both from the power source and the router.
You have to wait for at least a minute or so then plug back the cable in.
Finally, Power On the router and check whether the CE-112069-9 error code has been fixed or not.
Read More: How to Transfer Games and Saved Data from PS4 to PS5 consoles
4. Retry Data Transfer
Make sure to retry the data transfer method via the Wi-Fi network to check if it's working properly or not. To do this:
Go to the Setting menu on the PS home screen.
Choose System > Select System Software.
Select Data Transfer > Wait for the process to complete.
Once done, reboot your console and enjoy.
5. Use Extended Storage for Data Transfer
If you want to transfer your saved data from PS4 to PS5 then you can also try using extended storage for an alternative method. To do that, you'll need to format your USB drive as extended storage:
Go to the Settings menu from the PS home screen.
Choose Storage > Select Extended Storage.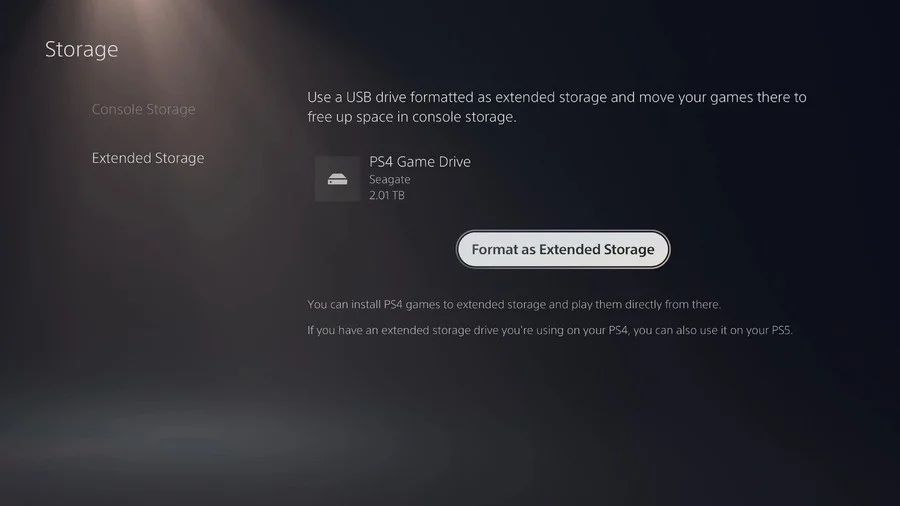 Now, select Manage USB Drives > Choose your USB Drive.
Finally, you'll have to select the Format as Extended Storage option.
Next, you'll need to move the PS4 data to the PS5 extended storage. To do this: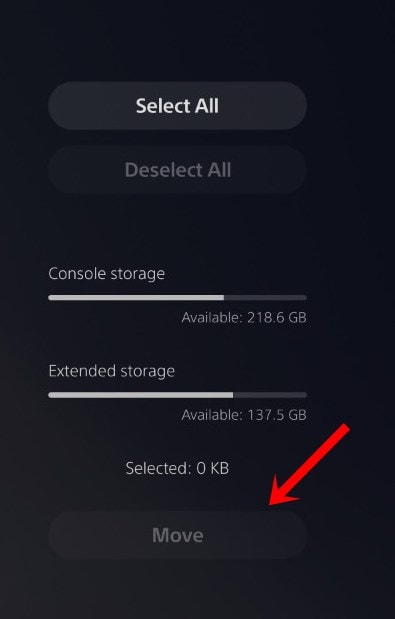 Head over to the Settings menu again > Go to Storage.
Select Console Storage > Select Games and apps.
Now, select Move to Extended Storage.
Then choose all the data you want to move.
Finally, select the Move option.
Once done, head over to the next process of downloading the data on the PS5 storage. To do that:
Go to Settings > Head over to Storage.
Select Extended Storage > Turn On the 'Always Install PS4 Games to Extended Storage' option.
Enjoy!
6. Do a Factory Reset
It's known to all that performing a factory reset to your device will always come in handy and fix multiple issues completely. But keep in mind that you'll lose your user data, settings, and installed games completely. So, make sure to take a cloud data backup properly.
Go to the PS5 home screen > Select the Settings (gear icon) from the top right corner.
Select System > Choose System Software.
Select Reset Options > Select Reset Your Console.
Next, choose Reset and wait for the process to complete.
Once all done, restart your PS5.
Enjoy!
7. Contact PlayStation Support
If none of the above methods worked for you, try contacting the PlayStation Support team for further assistance according to your region.
That's it, guys. We assume this guide was helpful to you. For further queries, you can comment below.