Want to practice sniping in creative Fortnite maps? Well, you are in the right place. Fortnite has three unique game modes available that use the same game engine and share similar gameplay mechanics
Save the World
Battle Royale
Creative
In this guide, we will focus on Fornite Creative and some of the best maps for players to practice their sniping skills. So if you are into sniping, well, you are in the right place. So let's get started.
Fortnite Creative at A Glance
The Creative mode in Fornite is packed with a lot of exciting things. There are escape rooms now, challenges, and players can pretty much create any kind of game they like. Making good use of Fortnite's game engine along with the wide selection of buildings and items, players can run wild with their imagination. However, there are practical applications to this as well.
There are a lot of creative maps available for focused players who only wish to win more matched in Fortnite. All these maps are good for practicing a single form of combat in Fortnite as they are specifically designed for that purpose. In this guide, we will focus on the maps that are the best for practicing sniping in Fornite.
Best Fortnite Creative Maps to Practice Sniping
Players can find it difficult to practice their aiming skills in the regular Fornite matches as there isn't sufficient space. Practicing against human players in the Battle Royale mode is the conventional approach. However, all of that is changed in Fortnite Creative. The creative maps are explicitly designed to provide ample ways to improve the basics of sniping.
These cover different ways to snipe in each scenario, thereby polishing those skills before trying them out in the Battle Bus. This will save a considerable amount of time than is spent in the actual match and also reduces the chances of an actual enemy trying to reduce a player's health bar instead of collecting a sniper rifle and waiting for targets to present themselves. Players can now hone in on their sniping skills without having to wait for targets.
Static Course
The Static Course map sets players on a static platform that overlooks a mountain. Around the top of the mountain, players will notice several red blocks. These blocks serve as practicing targets for sniping.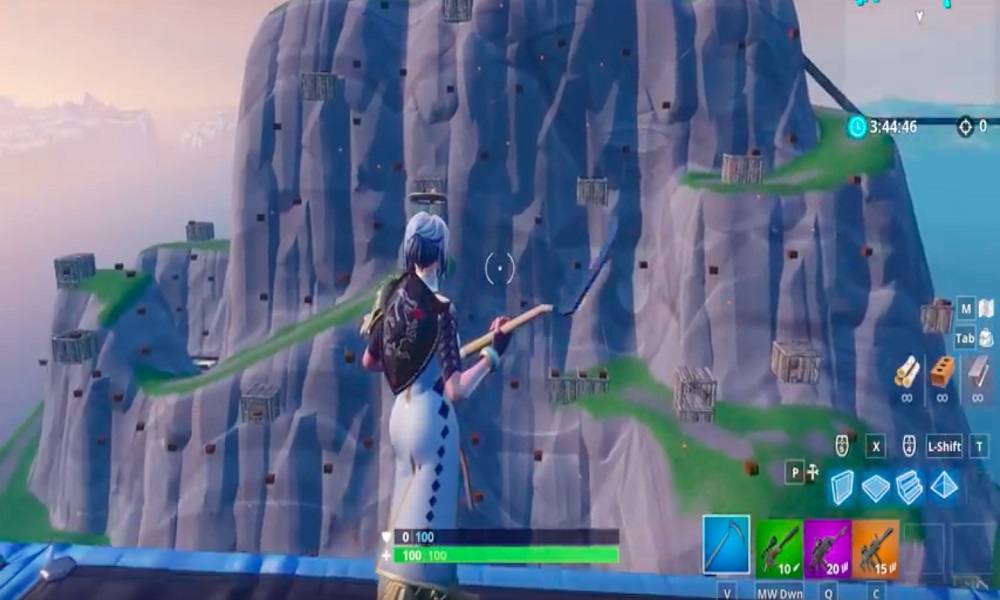 Players can take any sniper rifle, set themselves at a comfortable location, and practice their long-range shots. The static course is filled with plenty of these red blocks, so players can take their own sweet time to get better and especially not worry about reloading the page.
To get better in sniping, players are advised to increase their firing speeds and practice moving across or on top of a block and then fire. By this, players will be able to gain increased accuracy and will not limit themselves to the standard lined up shots.
Not all the targets are at the top of the mountain. Players can find a few red blocks kept hidden within the forts as well. The forts are positioned in a way that mimics how a player might create a standard map and aren't all that complicated either. This will add experience to hitting targetted forts and the players inside.
The static course is ideal for beginners who aren't experienced in using a sniper. However, it is more comfortable compared to the other creative maps since the targets are fixed. To get better with sniping, players need to progress to advanced creative maps that are more challenging.
Advanced Course with Bots
The advanced sniping course takes practicing onto the next level. Unlike the static course, that is only effective for mastering the absolute basics of sniping. This creative map involves practicing against bots.
The map is filled with bots placed at different positions that move about all the time. This will provide sufficient target practice against actual moving targets. Although the bots aren't precisely like live human players, they will undoubtedly offer a greater sniping experience as the chances of a human player being static in a live match is highly unlikely.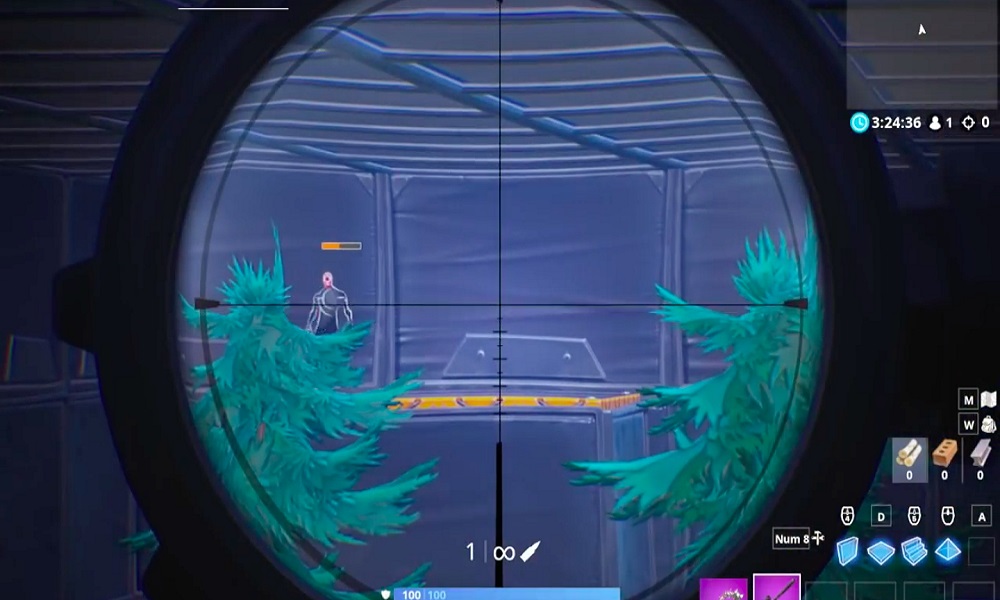 Once players have completed through the first two sniping courses in Fortnite Creative, they should be a good sniper by then. However, should players want to up their sniping skills onto a pro-mode, they would need to play against live human targets.
Practice Sniping with Live Players
To truly master the sniper rifle in Fortnite. The practicing course for a static block or moving bots will not suffice. Those creative maps are solely intended to master sniping fundamentals. The bot practice can only imitate the live-match experience up to a certain extent as eventually, the bots will become predictable or rational at times. Whereas, live-human players won't be that easy to figure out.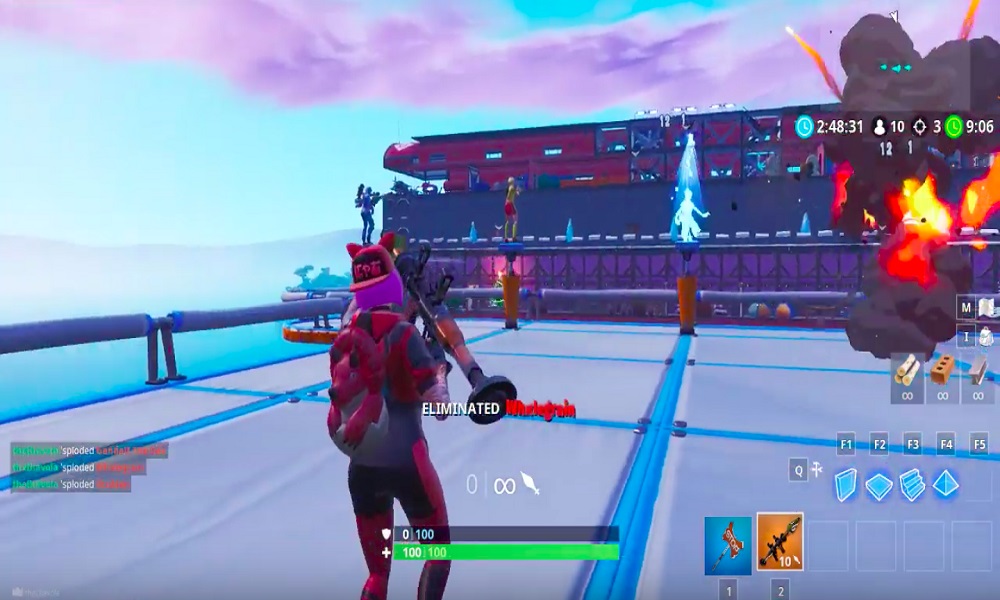 Fun Sniping
Once players are comfortable with their sniping abilities, it is time to test them out against live opponents. In Fortnite Creative, there are a lot of maps for this, although there are some maps that offer only sniper operations.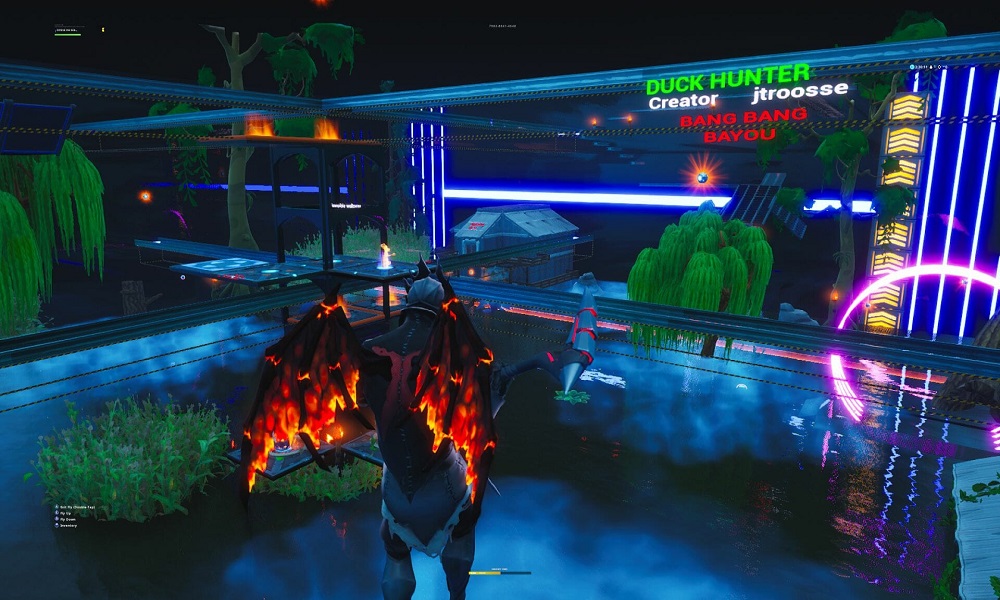 This map is the best for this purpose as it involves two teams. Here, one team will have to make their way through an obstacle course while the other manages to aim through their snipers.
Players have a limited practice space against the targets on this map. This helps to develop sniping skills without having to face the return fire from any opponent. Once players have made it through this sniping course, they should be much more confident in the Battle Royale matches.
Long Range Sniper Training
This is by far one of the best sniper training grounds to get your hands on the gun. Besides this, it will also train you for ordinal face-offs with enemies. Moreover, you can run on open fields along with hiding in windows of buildings. Practicing in this map will enable you to enhance your skills which you can put together to earn class acts.
This map also features several targets that are scattered around the map. However, you won't find the difficulty of levels besides creating them on your own. If you are in search of getting the most out of your practice, long-range sniper training should not be skipped.
Tip
Check out the Duck Hunt Map for a Better experience
Fortnite Creative provides a wide selection of maps for players to develop their sniping skills on different levels. There are maps specifically designed against static targets, maps with moving bots as well maps with live players who will return fire. These maps even have timer features that should mold a sniper to be capable of handling the Battle Royale matches with ease.
So, make sure to check out the maps codes to explore the various maps for practicing sniping in Fornite Creative. You can also check out our other guides of iPhone and iPads, PC Troubleshooting, and Android Guides for more.
We urge you to subscribe to our YouTube Channel to watch amazing gaming and troubleshooting videos. If you have any feedback or queries, comment down below with your name and e-mail ID. Happy Sniping!