As a Forza Horizon 5 player whether you're on the PC or a gaming console, it's always expected to receive all the credits or rewards after completing the race. Obviously, players will have to beat others in the competition but somehow it looks like that credit amounts are no longer visible to the players after racing which is a bit of a letdown. If you're also facing the same Forza Horizon 5 Not Showing Credits After Race issue then you can read this article.
There is no screen display for the amount of credit whatever players are earning. Whereas affected players are also in doubt if they are getting double credits or not. Even after getting the VIP house, Forza Horizon 5 players are supposed to get double forzathon points but they're receiving odd numbers for playing arcade events which aren't clear at all. It becomes one of the major issues or bugs in the Forza Horizon 5 game for a month or so.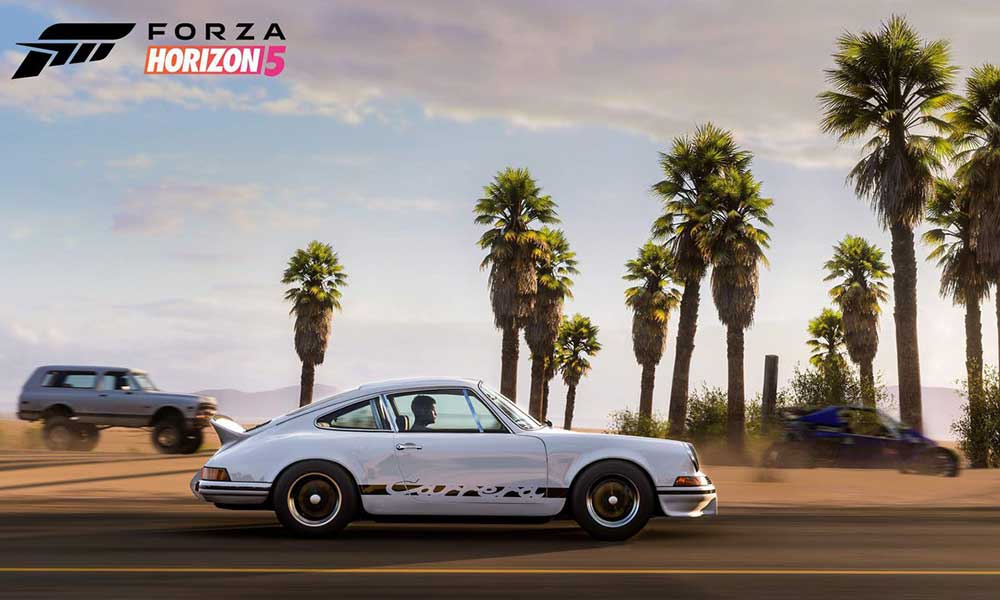 Fix: Forza Horizon 5 Not Showing Credits After Race
Some players are purchasing the VIP status to only get the double credits after racing. But it's quite unfortunate that the double credits don't show up at all. It's even worse when the whole credit page in the end results shows nothing. Sometimes players might get credits notifications on the screen but no valid reasons behind this as of now. Apparently, it's a known bug for the Forza Horizon 5 game that has been listed on the Forza Support Page here.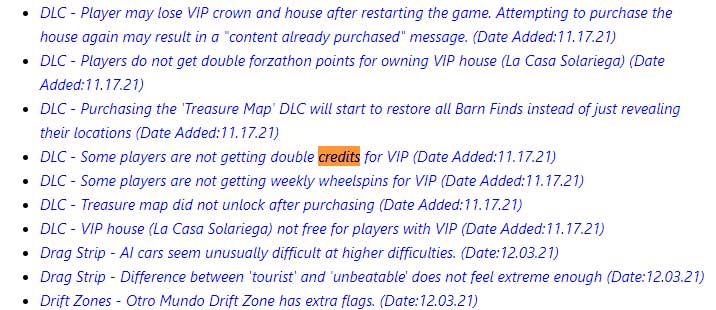 This particular bug or issue has been added to the forum on 17th November 2021. So, we can expect that Playground Games and Xbox Game Studios will work on this issue to fix it earlier. However, there is a slight change in the credits display because players still can see the credits display which can be fixed easily. As another report on the Forza Horizon subreddit forum, players can still receive credits after racing that can be found after going back to free roam.
However, the text pop-up notification on the left side might get overlapped by some other notifications. As a result, players might not be able to see the credits earned notification quite easily at the first sight. It's still unclear that why the developers have gone with this kind of method to showcase earned credits, but this is what it is right now. Yet some unfortunate players are still not receiving the double credits that are a bug and nothing else.
We'll have to wait further until developers come up with a patch fix. Till then you can bookmark this page because whenever new info or fix is available regarding the credits earning on FH5, we'll try updating this article.
That's it, guys. We assume this article was helpful to you. For further queries, you can comment below.