The gaming industry is rapidly growing along with mobile gaming, Smartphone OEM pushing their device to make compatible with gaming and it's accessories. Meanwhile, Apple is one of them. They were following up with there Apple Arcade. It is fun to play games on mobile, but if you want a more immersive experience, than you can connect some accessories such as the Playstation 4 Wireless Controller.
Playstation 3 Controller is one of the popular controller used to play games on the smartphone. Playing games on Apple device to enjoy Apple Arcade make it better, Also Apple allow you to Connect MFi Certified Controller. Where the Playstation 4 Dualshock 4 is one of them, Gamers can connect the iPhone and iPad using Bluetooth, but it only possible in iOS 13 and iPadOS 13. Moreover, it is not so easy it quite tricky. We are going to learn how you can connect the Playstation 4 Wireless Controller to iPhone and iPad.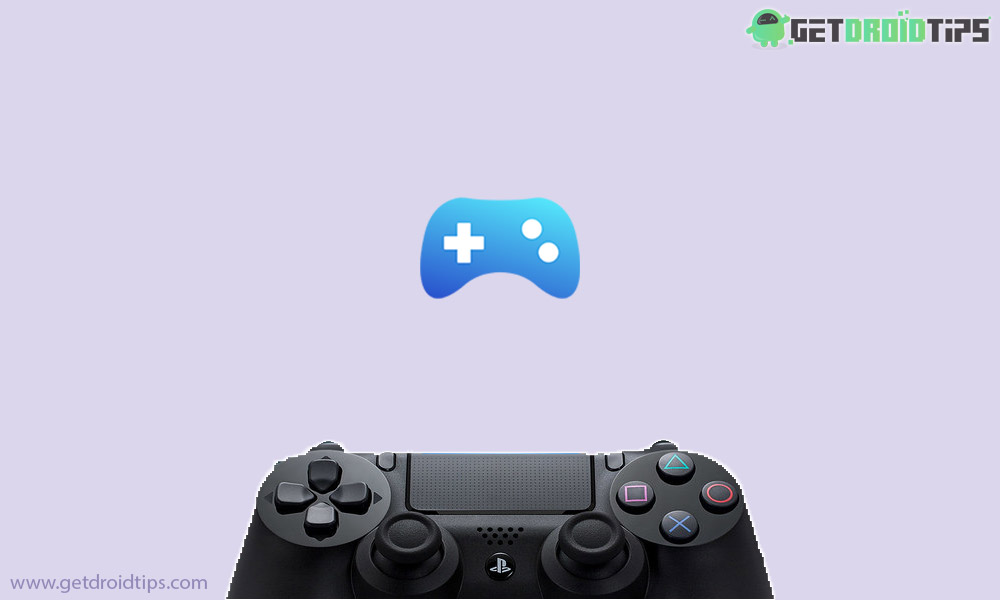 How to find Supported Controllers
iPhone and iPad support a specific range of Controllers, all the certified device which are certified by MFi (Mobile for iPhone). iOS and iPadOS 13 support some popular controllers suggesting PS4 Dualshock and Xbox One controllers. As of now, Nintendo Switch Pro Controllers don't work. You can all the supported devices here, check with your game controller manufacturer.
Wireless controllers supported on Apple Tv
Playstation DualShock 4 Wireless controller.
Xbox Wireless Controller with Bluetooth (Modem 1708).
MFi (iOS) Bluetooth controllers.
you can check the complete supported device here.
How to Connect Wireless Controller to iPhone and iPad
Starting with putting off and start pairing mode.
(DualShock 4 Wireless Controller: Press and Hold PS and Share button at the same time until the light bar begins to flash.)
(Xbox Wireless Controller: turn on controller, then press and hold the connected button for a couple of seconds.)
Open the "Setting" app on your iPad.
Navigate to "Bluetooth."
(Turn on the Bluetooth Toggle)
Wait to appear your Wireless Controller, then Choose to pair with your controller
Now, Choose your Controller, and when it connects successfully.
That's it, and you can now ready to play games on your iPhone. Not to mention, few specific games support the Gaming controller such as GTA, PUBG, Fortnite, Call of Duty, among more.
How to Disconnect and Unpair the Controller
It is not possible to play games with more than two-controller paired with your device. If you like to play games with your controller, but if another controller is connected, then you need to disconnect or unpair the wireless controller.
Open "Control Panel" on your iPad or iPhone.
(Swiping upwards from the bottom of the screen.)
Now, you have to press and hold the "Bluetooth" button to expand the Bluetooth Setting menu.
Find the Paired Controller and tap on Disconnect.
(You can also unpair from "Bluetooth" Menu under "setting" by Navigate to "I," then Choose the "Forget this device" to unpaired.)
If you have not found or known how you can use the controller on the game, then you have to navigate your game setting to enable or further assistant to handle the Controller or Key-mapping of your Game while using a Wireless controller. We believe Apple continues to improve the gaming experience on iPhone iOS and iPad iPadOS in the future with features and optimization. Furthermore, If you are using the Apple arcade, then the controller will be activated automatically when the game has been launch.
Hopefully, you find this article, and you have learned to connect your PlayStation 4 Dualshock 4 or Xbox One Wireless controller. Do let you known your opinion and feedback in the comment section down below.