If you are an Apple fan, you know how exciting each iteration of iOS is. The latest iOS 16 brings a slew of exciting features. The stable version is already out. But unfortunately, because of a variety of reasons, not all can successfully install iOS 16 on their iPhones or iPads. If the iOS 16 is not installing on your Apple device too, keep reading this article as we'll be going through some quick solutions to get it fixed.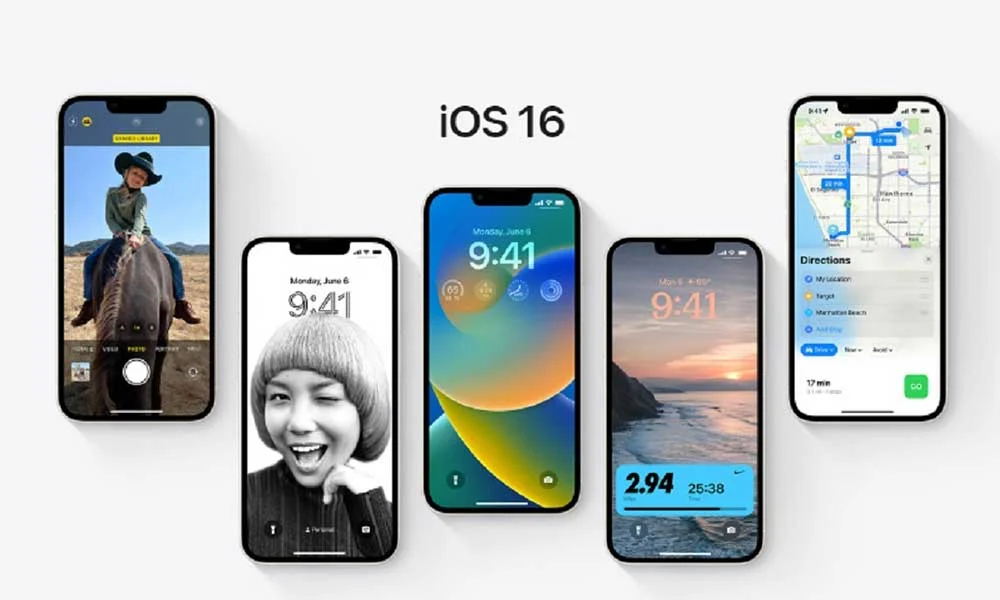 Some users trying to download the iOS 16 are greeted with an error message saying, "An Error Occurred Downloading iOS 16". While many are getting an error message saying, "Unable to Install Update – An error occurred installing iOS 16". If you've been greeted with any of the two error messages, some nifty workarounds can help you in installing iOS 16 on your Apple device.
How to Install iOS 16 on Your iPhone
Before I take you to the troubleshooting steps, make sure that you have followed the right steps to install iOS 16 on your iPhone.
Step 1: Backup Your Device
Take a complete backup of your device so that you'll have a way to revert back to iOS 15 with all the data. We are doing this to avoid any data loss in case something wrong happens with your device. With this point in mind, let's move on to step 2.
Step 2: Download and Install iOS 16
Before you install the iOS 16 build on your Apple device, make sure that the device has enough storage and at least 50% battery. Now, launch the Settings app and go to General -> Software Update. If the iOS 16 build is available, tap on Download and Install and wait for the installation to finish.
Fix: iOS 16 Not Installing
There could be many reasons why your iPhone is failing to install the iOS 16. The first thing we need to do is check whether your iPhone meets the update requirements. Please check them below and if it meets all the requirements, try out other solutions that are mentioned later in this article.
Solution 1: Make Sure Your Device is Compatible and Meeta All the Requirements
Unfortunately, there's a very limited number of iPhones that are compatible with iOS 16. If your iPhone does not fall under this list, you can't upgrade the device to iOS 16.
These iPhones are compatible with iOS 16:
iPhone 13 / 13 mini / 13 Pro / 13 Pro Max
iPhone 12 / 12 mini / 12 Pro / 12 Pro Max
iPhone 11 / 11 Pro / 11 Pro Max
iPhone X / XS / XR / XS Max
iPhone 8 / 8 Plus
iPhone SE (2nd Gen. or later)
If you have an iOS 16 compatible device, keep these points in mind before updating your phone to avoid update failure:
Your phone should have over 50% battery. iOS 16 is a major update and it may take a while for your phone to upgrade. If the battery level goes too low or the phone shuts down, the update will fail and it might bring additional problems to the device. Hence, the recommended battery percentage is over 50 to avoid unforeseen situations.
Make sure the device is connected to a stable Wi-Fi network. Also, make sure you've turned off VPN on your iPhone before hitting the install button. If the Wi-Fi connection is not stable, consider switching to mobile data for a smooth installation.
Make sure that your device has enough free storage before installing iOS 16. A small amount of free space can lead to update failure.
Here are some tips to free up some space:
Clear browser cache.
Clear app cache.
Delete attachments in Messages.
Delete unnecessary files.
Clean up your photo library.
Solution 2: Restart Your iPhone
There may be a temporary bug on your phone causing the update to fail every time you try to install. A simple restart is good enough to fix such minor bugs.
To restart your iPhone, press and hold the power button and one of the volume buttons at the same time until you see a slider. Drag the slider from left to right. Your phone will turn off. After a minute, press and hold the power button for a few seconds to turn on your iPhone.
Solution 3: Turn off the VPN
If your phone is connected to a VPN service or the VPN is configured on the router level, disable them while applying the fixes. A VPN connection affects the internet connection and internet speed. If the VPN server has some issues or slow speed, you may face issues with the activities on your phone that require an active internet connection, such as updating your iPhone.
Solution 4: Update After Sometime
Since Apple has just released the stable version of iOS 16, there should be a large proportion of users trying to update their iPhone. The server load will be huge, and it could be the reason iOS 16 failed installation on some devices. You should try installing the update after a couple of hours.
Solution 5: Use iTunes to install iOS 16
With the help of iTunes, you can install the latest software update on your iPhone. It's an easy way to update your phone.
Here's how to update your iPhone using iTunes:
You need to install the latest version of iTunes on your Apple computer.
Open the app and connect your iPhone with the computer. The PC will automatically recognize your iPhone and the same will be shown in the app.
Click on Summary from the left-side menu.
Tap on Check for Update.
Download and install the update from your computer screen.
Please note that you should not disconnect your iPhone from the computer until the process completes.
In this article, we went through some effective solutions to fix the iOS 16 update failed problem on your iPhone. I hope this guide was helpful to you. Do share it with others and let me know your thoughts in the comments below.