With Assistive Touch, you can easily use your iPhone's buttons and tap an iOS device's screen with ease if you cannot use the touchscreen. Assistive Touch can therefore control your iPhone if one or more buttons break. Although Assistive Touch works most efficiently with third-party accessories to assist people with disabilities, we have designed it to work best with iPhones, iPads, and iPods.
Apple made some changes in the Assistive Touch this year with the iOS 16 update. But, it looks like nothing changed for users as many users started reporting that after the recent iOS 16 updates, Assistive Touch is not working on their iPhones. That's the reason why we are here. So, let's check out the guide further to resolve this error.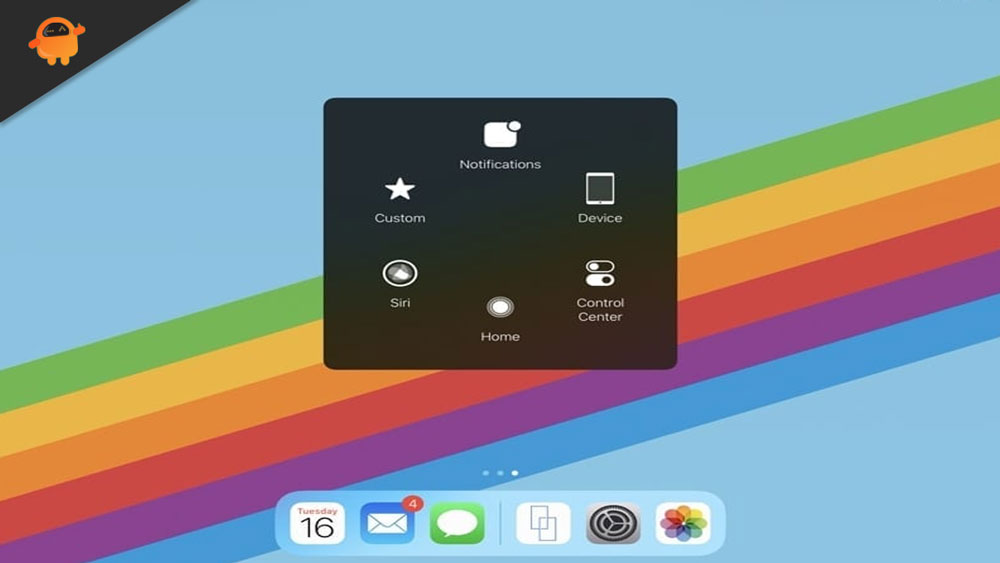 Why is Assistive Touch Not Working on iPhone?
In iPhone, AssistiveTouch disappears for a variety of reasons. Some people can easily restore AssistiveTouch with little effort, while others require a more complex process. Several reasons led to the disappearance of Assistive Touch, which we will address before we move forward with the solution.
After each iOS update, AssistiveTouch is no longer available. It is Apple's fault that this glitch occurs, so users have no need to worry.

It is usually necessary to have the screen in Landscape mode when watching videos or playing games. In Portrait mode, AssistiveTouch is not available.

Using the Accessibility Shortcut option manually might cause the AssistiveTouch option to disappear from the screen. In most cases, this occurs when a user presses the Home button three times consecutively.

There is also a possibility that AssistiveTouch will disappear back after a system restoration. After restoring their iPhones, users are no longer able to use AssistiveTouch. Other issues may also be caused by iOS glitches, particularly after minor updates have been made.
How To Fix After iOS 16 Update, Assistive Touch Not Working on iPhone.
You can use some fixes to resolve if the Assistive Touch is not working on your iPhone running on iOS 16. So, if you are facing the same, let's check out the fixes:
Fix 1: Restart Your iPhone.
The most common remedy for minor problems when users experience them, is to turn their devices off and back on again. By doing this, some issues are resolved. If AssistiveTouch is not working on your iPhone, this app might help. If you want to restart your iPhone, follow these steps.
You should press and hold both the top and side buttons before you press and hold the power button. iPhone X or later models require simultaneous pressing of the side and volume buttons.

Let go of the buttons after you see the power-off slider appear and drag it to power it off. Using the iPhone requires that it is powered off before it can be used again.

If you wish to turn back on your iPhone, press and hold the side/top buttons for a few seconds until the Apple logo appears.
Fix 2: Check for Updates on iOS or Apps

.
There are always bug fixes and new features in new updates. Please pay attention to the latest iOS software when it is released. In Settings, go to General, then Software Updates.
You can find the app under Updates > Available Updates or Update All in the App Store. After some apps are launched, they take too long to respond or take a long time to launch. There is a possibility that this app needs to be updated as well.
You may experience crashes and unresponsiveness if you use unsupported and incompatible apps. As a result, keeping your iPhone up-to-date is critical, and once you've done that, check whether iOS 16 assistive touch issues have been resolved.
Fix 3: Tempered Screen Protector Problems
Depending on how long you have had the screen protector on, your screen may be cluttered and sticky after removing it. To clean the screen, it would be best to have someone with professional experience do it as it can result in any damage. Changing or setting up screen protectors (updated with the latest technology and facilities) is possible. If you follow these instructions, assistive touch will no longer work in iOS 16.
Fix 4: Reset All Settings
If all settings are reset, the issue can also be resolved. Apple Pay, the location, keyboard dictionary, and network settings will also be restored to their default values upon restoring all settings. However, other data won't be removed.
You can start by going to the General tab in Settings.

Once that is done, tap the Reset button.

After that, click Reset All Settings.

Once you receive a confirmation message, you can now confirm your action by hitting Reset All Settings again.
Fix 5: Reset the Assistive Touch Option
If rebooting your device did not resolve the "AssistiveTouch is missing on iPhone" issue, you can try resetting the Assistive Touch option. This solution can be implemented successfully if you follow the steps below.
Go to Settings and select Accessibility.

Choose Touch.

It will be possible to use AssistiveTouch.

From the Assistive Touch menu, select Customize Top Level Menu.

If the issue persists, select Reset.
Fix 6: Change Assistive Touch Idle Capacity
A change can also be made to Assistive Touch's idle capacity to fix the disappearance of Assistive Touch on iPhone. By tapping on Accessibility in the Settings menu, you can also access the accessibility menu. You can select Touch by scrolling down. With Assistive Touch, you can choose the Idle Opacity feature under AssistiveTouch to change the idle capacity.
Conclusion
With that, we are done with our article on how to fix AssistiveTouch not working on iPhones. There are some advantages to using AssistiveTouch on the iPhone. Using multi-finger gestures, adjusting volume, or replacing pressing buttons with just one tap, this feature can lock and restart a device. If users enable the feature, there will be a button on the Home screen. To see the options associated with the button, simply tap it. Unfortunately, AssistiveTouch sometimes has problems. It has been reported by numerous iOS users that AssistiveTouch does not work on iPhones.