A number of users have been encountering a certain timeout error while playing Valorant, which reads "something unusual happened." You need not worry if you have come across this problem as well. Far from being unusual, this is actually a pretty standard error that has been noted to persist right from the early beta versions of the game.
In our guide here, we will explain the reasons behind the timeout error in Valorant. We will also discuss potential solutions for the same.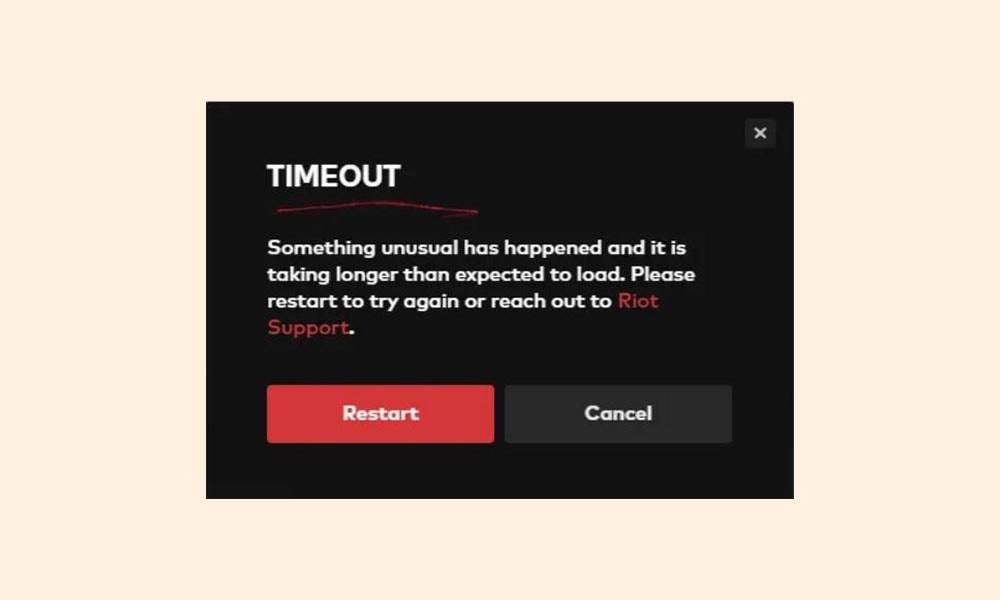 The Timeout Error in Valorant: Its causes and solutions
The timeout error in Valorant generally comes up if the game's client takes an unusually long duration of time to connect to the servers. It could possibly be because the servers have gone offline because of an unexpected outage or for planned maintenance. What sets it apart from the other error codes in Valorant is the fact that it lacks any distinct number.
Luckily, you do not have to actually do anything to fix this connection issue. As mentioned, it is related to the game's servers and nothing on your end. You simply need to be patient and wait for the servers to come back online. You could try restarting the game's client in the meantime, but it will not work as long as the servers are offline.
Also, you can check the status of the game's servers by visiting the official Valorant Twitter account. The developers usually tweet regarding planned server downtimes over there. They also usually inform players about any unexpected outages over there. Apart from that, it is also worth visiting the Riot Games server status page in order to ensure that it is not a problem at your end.
Once the servers come back online, you will be able to restart the game and start playing right away. We hope this guide successfully sorts out this issue for you. Now, check out our Windows Guides, Gaming Guides, Social Media Guides, iPhone, and Android Guides to read more. However, if there are any queries or feedback, comment down with your name & email ID. We will try our best to reply soon. Also, subscribe to our YouTube Channel in order to watch awesome videos on gaming and smartphone tips and tricks. Happy gaming!