Microsoft Teams are having multiple issues with their latest update. Most users are complaining about random crashes and the loss of important data. If you're also seeing error messages and Microsoft Teams crash issues on launching it, then your not alone. Many users all around the world are reporting such issues. These issues are mainly caused by multiple factors, including internet, failed logins, missing software files, or permission mismatch. Today, we will help you troubleshoot and fix the random crash issue problems in the latest Microsoft Team.
The main problem with Teams app creating randomly, it that it causes users to lose their data. This creates havoc problems for both project managers and their team members, as all the data gets erased when Microsoft teams app crashes. Users who are frequently facing such crash issue should dave their important data from time to time. This will prevent any data loss in case of a random crash event. However, this is not a good solution, so here we have a couple of troubleshooting steps, which will permanently solve this problem.
Also Read: Microsoft Teams Keyboard Shortcuts to Use in your PC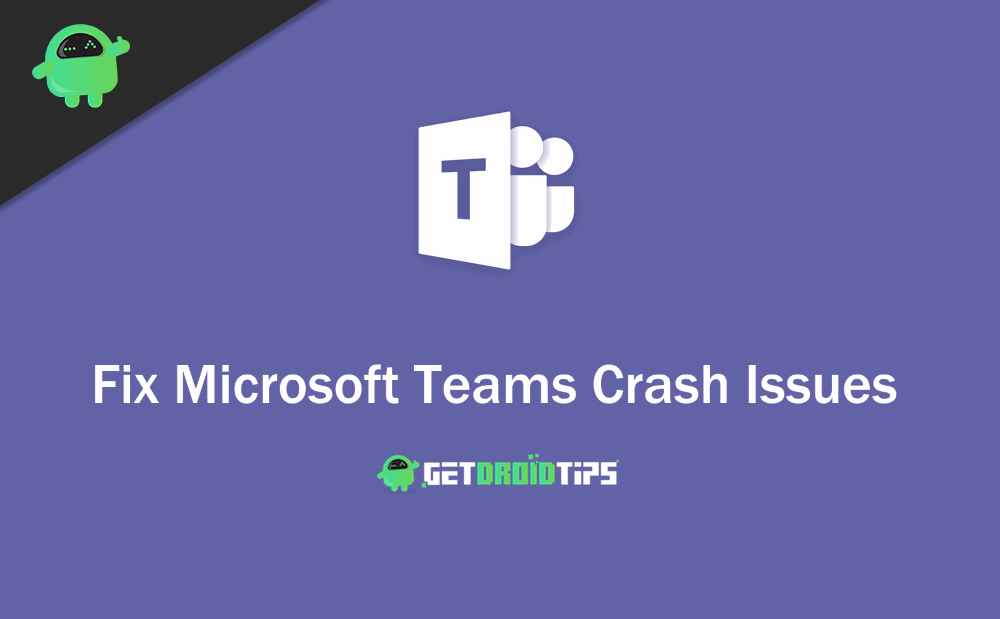 What is Microsoft Teams
Microsoft is a conversation-based platform rendering the exceptional facility of working together. You can have meetings (its online meeting function can hold up to 10'000 users), conferences, share ideas collectively, for businesses from small to giant Companies. Introduced in 2016, Microsoft Teams was included free in Microsoft 365.
Microsoft Teams provides you this ability to work and share your thoughts with your team from any corner of the world. After you create a team, Microsoft will make a shared selection of Microsoft 365 elements for what you are working on. This action will be automated. However, you can change the permissions and security options anytime you want. For instance, every team member will get a site on SharePoint, keeping a record of every file and document being shared.
How to Fix Microsoft Teams Crash Issues On Launching it?
Microsoft Team is a workspace application for collaboration, video chatting, meeting, etc. Since it is a powerful app, it needs lots of requirements to function properly. Sometimes due to a lack of compatibility, the software may crash in the launch. If you have a low-end system, then it is evident that the crash's cause is your low RAM and less CPU power. However, if your system is decent enough with sufficient RAM and CPU power, and the application is still crashing, there are few solutions that you can try. The solutions are mentioned below, but there is no definite fix for this, so try them all to see which one works for you.
Solution 1: Checking the Microsoft Teams Service Status
Step 1) Open up the Office 365 admin center and go to Service Health
Step 2) You will now see the Microsoft Teams' status, and probably there will be a code for Microsoft Teams crashing error, you can copy the code and search on the web for a manual fix.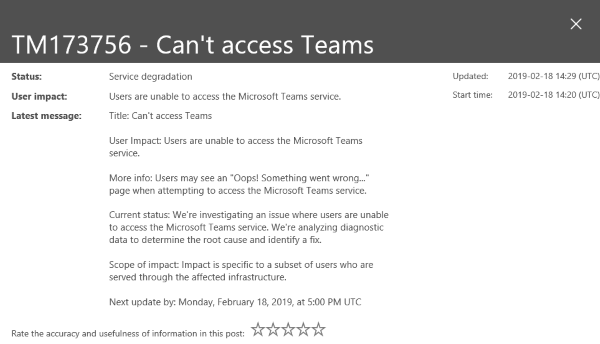 Step 3) You can wait for the day. Microsoft resolves issues automatically. Just keep your internet plugged in.
Solution 2: Clearing client Credentials
Step 1) On your keyboard, press the Windows key + R to open up the Run Dialog Box. Type control and click on the ok button. Ensure that you have closed Microsoft Teams.
Step 2) After you open the Control Panel click on the User Accounts option. And go to Credential Manager and select the Windows Credentials option.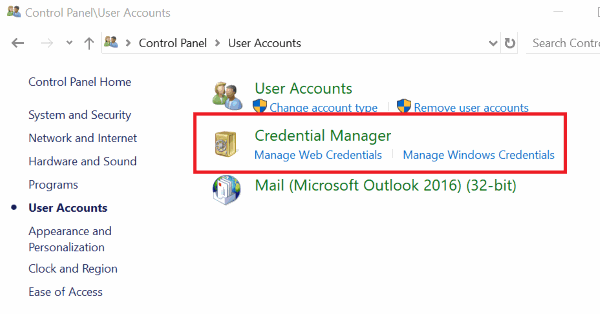 Step 3) Click on the drop-down button near the Office 365/Teams section to expand the options and click on the Remove option.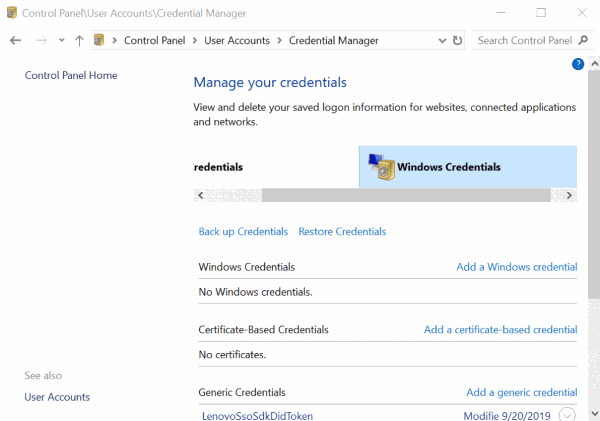 Step 4) Click on the Yes button to confirm and close the control panel.
You can now sign and to your Office 365 and launch the Teams to see if the issue is resolved.
Solution 3: Deleting the local Cache files.
Step 1) Open up your File Explorer and go to the following location. C:\Users\username\AppData\Roaming\Microsoft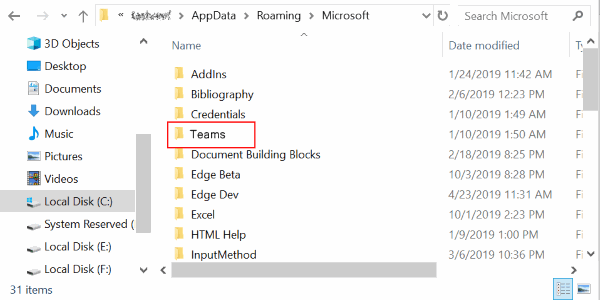 Step 2) Navigate to the Teams filter, right-click on it, and select the Delete option.
Now, launch the Microsoft Teams app and see if your issue has been resolved.
Solution 4: Accessing Teams from Other Devices
If none of the above solutions is working for you, then you can download the Microsoft teams app from AppStore or Google PlayStore on your Android Device. Sign in and use the team app on your android device use Teams on Android for a day as Microsoft will automatically fix the issue in a day or two.
Solution 5: Update Microsoft Teams
Updating Microsoft teams can help to solve the most basic problems easily. The Microsoft Teams crash issues can be because of an outdated application version. So update it now. You can follow our guide on Update Microsoft Teams – Both Desktop and Mobile to update easily.
Click on your User Icon at the lower left of the window, a menu will appear, click on the Check for Updates option.
If there is a new update, then it will automatically download and install the update for you. The information will be displayed on the message bar at the top of the window.
Conclusion
Microsoft Teams is a great office workflow application for users to use for work from the home environment. However, if your Teams app crashes on laughing, then it might create un-necessary havoc and might result in a delay when it comes to reporting your work. It is very important to fix the Teams app crashing while the launch issue will allow users to complete their work on time. So follow our Microsoft Teams troubleshooting guide to fix the problem permanently.