Minecraft Bedrock Edition is basically a free version of the original Minecraft title which offers players to use of the multi-platform versions of Minecraft by Mojang Studios, Xbox Game Studios, and SkyBox Labs. Well, the Bedrock edition is purely based on the Bedrock codebase and works really well for most platforms. Meanwhile, some players are experiencing issues with the Minecraft Bedrock Textures and Blocks Pink Color Bug which seems frustrating enough.
Now, if you're also one of the victims to encounter such an issue then you can follow this troubleshooting guide completely to fix it. Sometimes issues with the Minecraft game server or any kind of technical glitch can cause multiple conflicts with the game but such graphical glitches or turning everything into pink color is purely a bug and nothing else. When it comes to sandbox video games, Minecraft is the ultimate one in the market for over a decade now.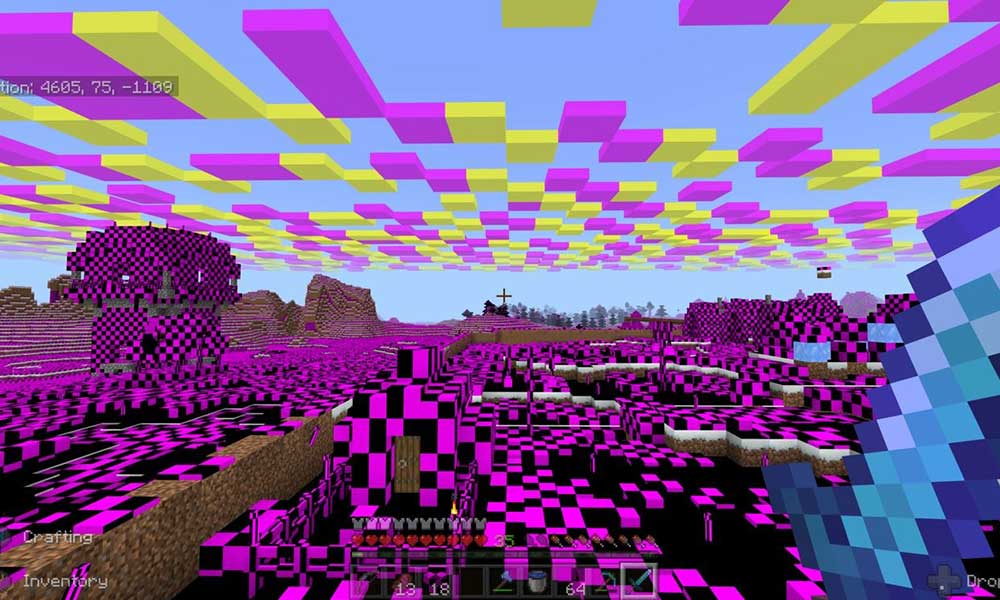 Fix: Minecraft Bedrock Textures and Blocks Pink Color Bug
According to multiple reports online, plenty of Minecraft Bedrock edition players are experiencing the pink color bug with every object or texture in the gameplay which is quite irritating a lot. However, the specific visual bug is troubling randomly where Alex and Steve shirts apart from other in-game objects or texture elements turn into the pink color unexpectedly. As per some reports, this issue is happening due to Minecraft's rendering engine 'RenderDragon'.
If that's the actual reason, you can try some of the possible workarounds below that should gonna help you out. So, without wasting any more time, let's jump into it.
1. Restart Minecraft Bedrock
First of all, you should reboot your Minecraft Bedrock Edition game on the device to clear out any kind of temporary glitches. Sometimes a normal restart of the game can fix plenty of issues quite easily.
2. Install Non-RenderDragon Minecraft
The second thing you can simply install Non-renderDragon Minecraft on your device which can try fixing the RenderDragon-related color shifting issue in the gameplay. To do so:
Note: If the file extension isn't in .appx then make sure to rename it to the same extension.
Next, double-click on the appx file and select Install. Wait for the installation to complete.
Once it's done, Minecraft Bedrock will automatically fix pink color textures and blocks bugs.
3. Downgrade Minecraft via MCLauncher
If the above methods didn't work for you then make sure to downgrade or roll back the Minecraft Bedrock edition game via MCLauncher. The RenderDragon engine was previously launched as a beta version in consoles (v1.13) and the fully implemented stable build has been released with version 1.16.200. Whereas this pink color bug can also include in this particular version. So, you should try downgrading the game version below v1.16.200.
So to rectify this issue, you should try out a downgraded version of the game, having the version number lower than 1.16.200. You can download the open-source MCLauncher Tool from GitHub. This can fix the Minecraft Bedrock textures and blocks the pink color bug. However, there is no official confirmation or solution available yet by the developers. So, we'll have to wait further for a patch fix rollout.
That's it, guys. We assume this guide was helpful to you. For further queries, you can comment below.