You may encounter multiple enemies in the Call of Duty Modern Warfare 2 game. You will meet international terrorists the cartel leaders but none of these are as dangerous as the in-game errors. Dev errors are also known as developer errors. Whenever you are playing the game, facing such Dev errors is inevitable. But in most cases, they are not lethal and will not cause your game to crash.
Many users have recently complained about these dev errors freezing the game or the game progress stopping altogether. Although multiple game patch updates have been released to address these developer errors, the issue is not fully solved yet. Today in this post, we will discuss more Modern Warfare 2, all Dev error and their solutions.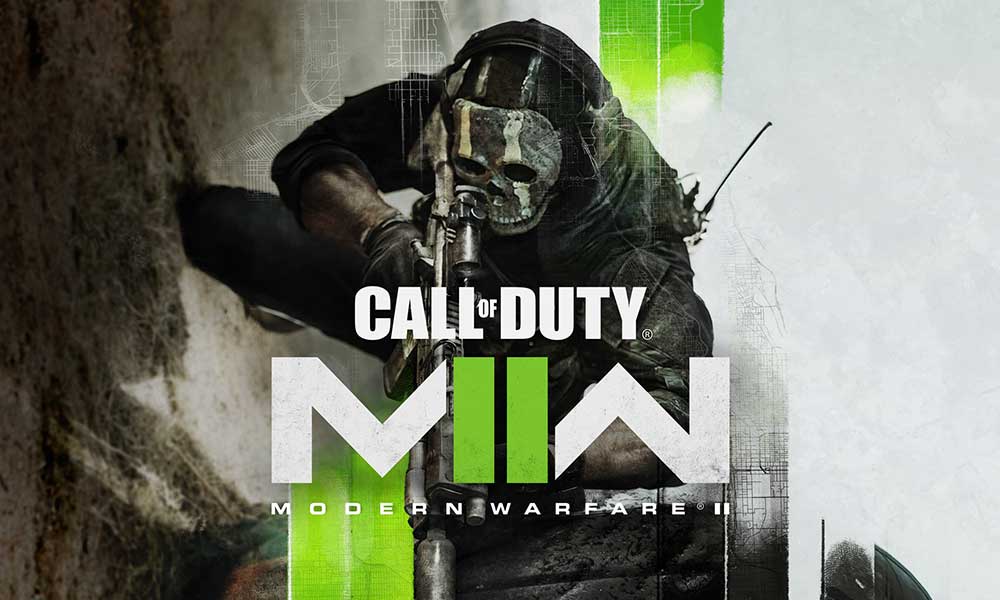 Modern Warfare 2 All Dev Error and Solutions
In most cases, you can fix any Dev error by restarting the game or PC. However, some Dev errors can also be caused due to missing game files, poor game configuration, or server disconnect. Below are some troubleshooting methods to fix these developer errors quickly.
Modern Warfare 2: DIVER Error
If you are getting the Diver error message while in the game, this means your competition has not downloaded the complete game files which are required to play the game. You will see a window that says, downloading failed, which a retry option will follow.
There may be many issues that are causing problems with downloading your game files. To solve this, please go through these methods.
Restart your game; doing this will automatically apply any required updates for the game.
Wait for the server to get fixed, as these errors are temporary and usually get set themselves.
Check your Internet connection. Try searching anything on google, and see if your internet is working.
If you have tried all three methods and still are getting these error messages, you can do these different methods to fix it.
For Playstation users
If you are on Playstation, you can try these methods:
Select the options button in the MW2 icon.
Select check for updates.
For Xbox users
If you're playing on Xbox, do these steps:
Click on My games and Apps.
Select Manage and then select updates.
For Steam users
If you are on steam, do this:
Find MW2 and right-click on it.
Select Properties.
Now, select Verify Integrity of game Files.
For Battle.net users
If you are playing games on battle.net, do this:
Find the MW2 icon and select Configuration.
Now select check for updates.
You can also select scan and repair option if you are having difficulty in updating.
If all these methods are not working for you, you have the only option to wait for it to get fixed or reinstall the game.
Modern Warfare 2: DEV error 6036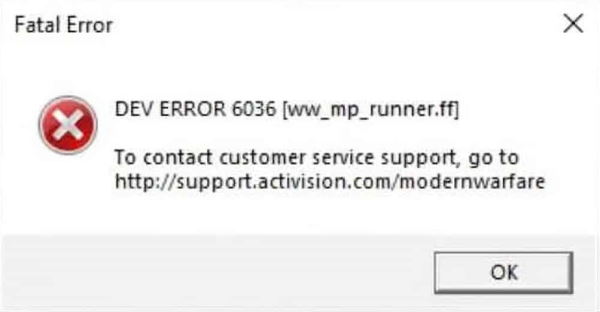 DEV error 6036 is not new, as this error is from the previous version of the call of duty games as well. In the previous version of the game, the short-term solution was to change the gaming language to English. But in MW 2, this error may be completely different.
The DEV error 6036 can be caused by cache spot shadow and cache sun shadow settings problems. Disabling these settings might help you in fixing these errors.
Go to the option and select Graphics settings.
Scroll down and select Shadow and Lighting.
Turn off the cache spot shadow and cache option for sun shadow.
Restart the Modern Warfare 2 Game.
Modern Warfare 2: NIAMEY-LEE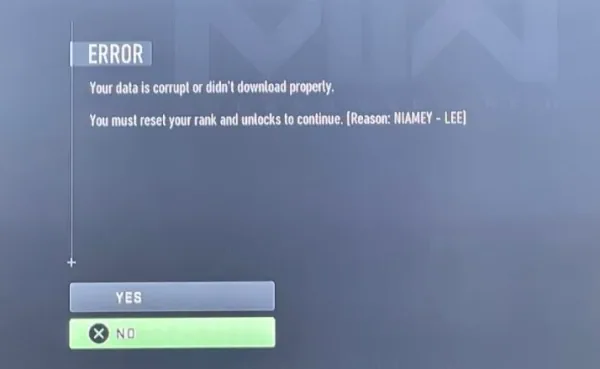 NIAMLEY-LEE is the official error code of the installation glitch for Modern Warfare 2. In this error, the progress bar for the game never finishes. So the players are stuck on the game progress bar that will never finish. This can be fixed easily by following the below steps.
Open the settings menu by hitting on the options menu.
Now, click on any of the available options and press the back option.
You will be out of the settings screen. Restart your MW 2 game.
This Dev NIAMEY-LEE error is known to the developers, and they may fix this in the next update.
Modern Warfare 2: TRAVIS-RILEA error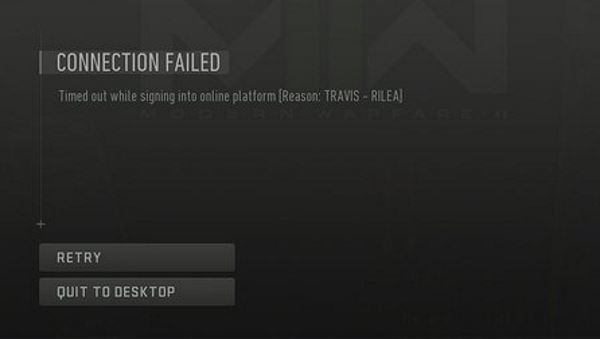 A connection fault code is TRAVIS – RILEA. A Connection frequently accompanies it Failed or Timed Out warning. So you must determine if the problem is on your end or with the game server.
You can check about the server error by a quick Google search. If the server is running and you are still facing the issue, reboot your router and restart your game.
Plug out your router and wait for a few seconds.
Plug it back in and let it connect with the network.
Restart your game and start playing.
Modern Warfare 2: 0x887a0005 error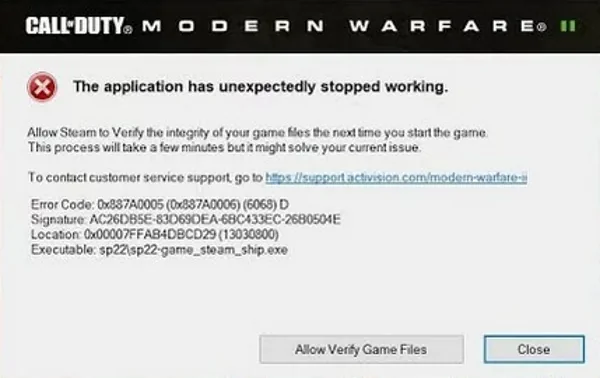 We'd prefer not to repeat this error number. However, it commonly appears on PC when a game fails to launch. Fortunately, there is a couple of fix for this problem.
Run as Admin
The first fix for this error message is to run it as an admin. You can do this on steam and battle.net.
Navigate to the MW2 file directory.
Right-click on COD MWII.exe and choose Properties.
Tick 'Run this software as an administrator under the Compatibility tab."
To quit Properties, choose to Apply and then OK.
Start the game by selecting the Run as administrator option in your launcher.
Verify the integrity of game files
The second option is verifying the game files' integrity and manually checking for game updates.
Right-click MW2 in your Steam library and select Properties.
Select Verify game file integrity under the Local Files tab.
Select the configuration symbol next to MW2 on Battle.net.
Click Check For Updates. If this fails, select Scan and Repair.
Modern Warfare 2: DEV error 11642, 401 and 292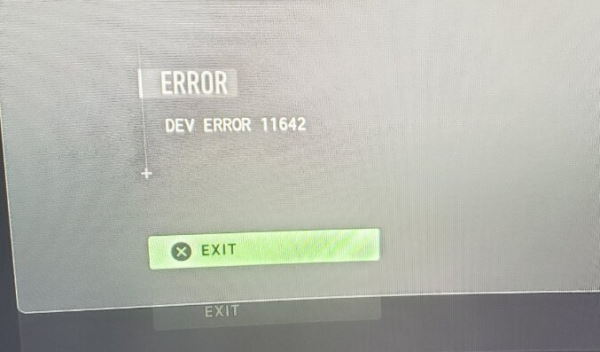 This error code appears when a player tries to start a custom match in the private lobby. As soon as the game or a player tries to start a custom match, they get an error code DEV error 11642, and the players are sent back to the lobby. However, you can fix this error by yourself by following below methods.
Set frame limit to unlimited
Launch the map and go to settings.
Find graphics and select it now under the display section scrolls down.
When you find a Custom frame limit, set it to unlimited.
Briefly Queue for the Public match
Start any match with your friends.
When all of your friends are joined, Cancel the queue.
Start custom matches with your friends.
Turn off On-Demand texture streaming
Launch the game and go to settings.
Find the graphics setting and select it.
Now, click on the quality tab at the top of the graphics menu.
You will find the On-Demand texture setting under the Details and texture option.
Disable it, and restart your game.
Restart shader optimization
Open settings and select graphics settings.
Go to the display tab and scroll down until you find the shader optimization option.
Restart shader optimization.
Confirm restart.
Verify the Integrity of Game Files
For steam users:
Right-click MW2 in your Steam library and select Properties.
Select Verify game file integrity under the Local Files tab.
For Battle.net users:
Select the configuration symbol next to MW2 on Battle.net.
Click Check For Updates. If this fails, select Scan and Repair.
Modern Warfare 2: DEV error 657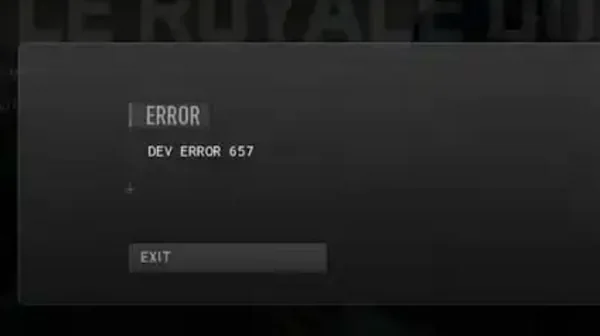 At this moment, nothing is known about MW2 Dev Error 657, as it appears to be a recent addition to the reporting system. However, like with the other Dev Error numbers, they typically refer to missing files or the need for an update. So check your game to ensure it's complete and up to date – additional information on how to do this can be found under Dev Error 6036 above.
Modern Warfare 2: DEV error 11557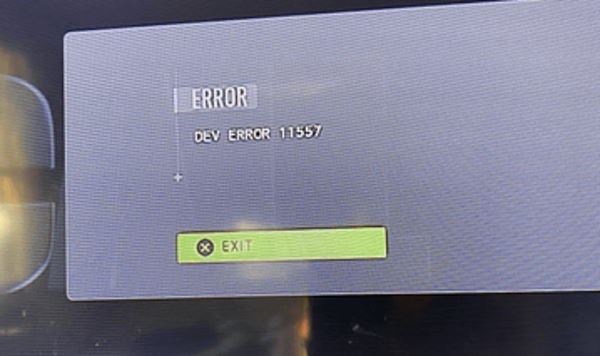 The DEV error 11657 is the most common in the PC and the consoles. Updating your PC graphics card is the most effective way to fix these errors. For the console, you need to make some changes to the settings.
For PC users
To fix this issue in your PC you need to update the graphics card to the latest version. Here is how you can do this.
Type device manager in the search box and hit enter.
Choose a category to display device names, then right-click on the one you want to update.
Select Automatically search for updated driver software.
Choose Update Driver.
If Windows is unable to locate a new driver, you may try searching for one on the device manufacturer's website and following their instructions.
For Console users
If you are playing this game on a console, you can fix this issue by following these steps.
Go to settings and select graphics.
Find details and textures settings and open it.
Now under the On-Demand texture streaming, allocate cache size to medium or small.
Now, scroll down and go to voice chat and change it to all lobby. If it is in lobby, change it to party only mode.
Modern Warfare 2: DEV error 6345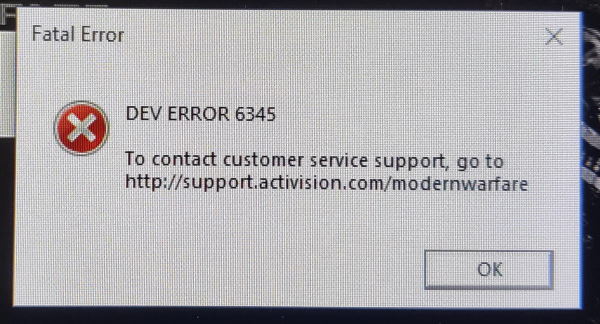 Dev error 6345 appears to be impacting PC gamers, particularly after the recent release of Caldera. The best solution that works is to conduct the scan and repair feature in the game launcher under settings.
Other options include
Keep your PC, drivers, games, and Battle.net up to date.
Disable antivirus software.
change the game priority in task management to 'normal' option.
Running Battle.net in admin mode.
Modern Warfare 2: DEV error 5476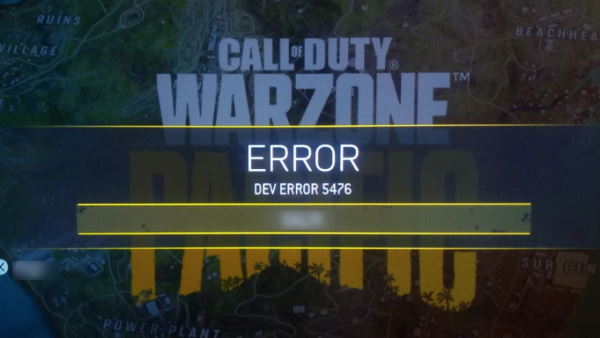 Modern Warfare 2 dev error 5476 code issue appears to prohibit folks from beginning multiplayer at all, and while it's a code that's been present previously, it's unclear why it's causing problems this time.
There is no ultimate fix for this error until it is fixed by the developer's end. Till then, you can try changing your calling card and emblem. For most of the players, this has fixed their error code.
Conclusion
The Modern Warfare 2 game is very popular and is filled with errors. If you are experiencing errors in the game, you can try fixing that eros by using our solutions. With more players joining every day there is more chance of an error code appearing in the game. We have almost covered all dev error codes; please let us know if we have missed something.