The release of Android 14 is still far away, but that hasn't stopped OnePlus from preparing for its arrival. OnePlus is already working on bringing Android 14 to its smartphones. OnePlus users are excited to experience the update on their devices, and they are already asking which OnePlus phones will be eligible to receive the upgrade.
This article will provide an overview of which OnePlus devices have the potential to receive the Android 14 update. It will also discuss the release date and some of the features that might come to Android 14. So, without any further ado, let's get started.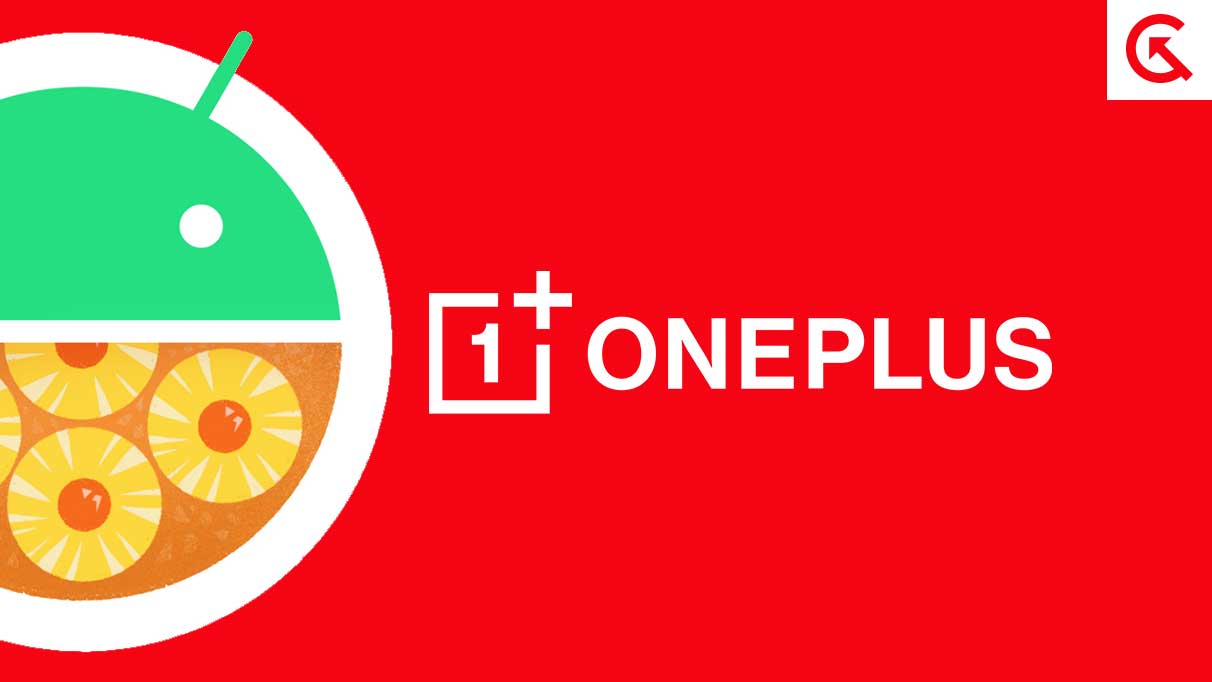 Update March 09, 2023: The second developer preview for Android 14 has been released. This preview has come one month after the first one and gives us a glimpse of the new features that could be coming to the stable Android 14 update.
Update February 08, 2023: The Android 14 Developer Preview 1 is available to sideload for Pixel devices. Developers can install the preview and test the new features that Android 14 has to offer. Also, according to the official Android 14 roadmap revealed by Google, the stable Android 14 should be out by August 2023. This means that we will likely see the OnePlus Android 14 beta by August 2023.
The original post is as follows:
OnePlus Android 14 Release Date
OnePlus Android 14 will be released in Q3 2023.
Android 14, the next version of the Android operating system, is expected to be released in Q3 2023. Android 13 is still rolling out to various devices as of this writing.
Regarding OnePlus phones, the company has a history of promptly providing software updates for its devices. So it is likely that several OnePlus phones will receive the Android 14 update. However, it is important to note that not all OnePlus phones will receive the update, as the company has to consider factors such as hardware limitations and the age of the device.
The exact date of the Android 14 update release for OnePlus phones is yet to be announced, but the update will likely be available one to two months after the official announcement by Google. And after the merge with OPPO's ColorOS, their phones will likely be among the first to get the update when it's released.
For instance, the Android 13-based OxygenOS 13 was announced in August 2022. Therefore, we can expect the Android 14 update to be released at around the same time frame, i.e., in August or September 2023.
OnePlus Android 14 Features
As for features, Android 14 is expected to bring a bunch of new features and improvements. Some of the rumored features include a new sharing menu, satellite connectivity, predictive back gesture, improved support for foldable devices, and perhaps some improvements to the UI. Additionally, the update is also expected to bring performance improvements and bug fixes.
It is important to note that these are merely rumored features and are unconfirmed by OnePlus or Google. We will update you with the list of new features when it's official. So, keep an eye on this page.
Android 14 Developer Preview 1 Features
The initial developer preview of Android 14 offered a glimpse into the new features expected in the final release of OnePlus' Android 14. Significant changes include:
Revisions to the Security and Privacy section: Minor alterations were made to the Security and Privacy section in the developer preview, with clearer subheadings and the elimination of drop-down menus. However, since each OEM has a different design for this section, this is not considered a major change.
Screen-On-Time comes back: The ability to track screen-on-time, which was removed in Android 12, has now been restored in the Android 14 developer preview.
Taskbar icons with text labels: Devices with a DPI of 600 or greater will have text labels added to the taskbar icons, courtesy of the Android 14 developer preview.
Fast Pair added: The Fast Pair feature from Google has been integrated into the Connection preferences in settings, although it currently does not have any functional use. It is expected that Google will add more functions in future updates.
Improved Basic Color options: The Basic Color options in the Material You theme have been made more visually appealing, with brighter and more pleasing color options.
Android 14 Developer Preview 2 Features
The Android 14 Developer Preview 2 offers an exciting sneak peek at the upcoming features that will be available on the stable Android 14 update. Here are some of the most prominent features in the preview:
New System Icon: One of the most noticeable changes in Android 14 DP2 is the new system icon, which is inspired by NASA. This icon is now present in several areas, including system notification pop-ups and when connecting to a PC for USB debugging.
Changes in Gesture Navigation: For users who utilize gesture navigation, the back gesture has been updated. It is now housed in a pill-shaped container that follows the Dynamic Color theme selected on the device. Additionally, the navigation mode section has been elevated in the settings menu and moved from the gestures menu to the system section.
Improved Security and Privacy Menu: Android 14 Developer Preview 2 includes enhancements to the security and privacy menu that was introduced in Android 13. Drop-down menus have been replaced with dedicated pages for each individual section, allowing for a unique page view for each section. Furthermore, the Security settings and More privacy settings sections have been combined into one new "More Settings" section, making it easier to access all functions in one place.
Material You Rounded Bubbly Aesthetic: The Material You design has been updated with a rounded bubbly aesthetic in Android 14 Developer Preview 2. When selecting items within the settings menu, the area will be highlighted and is now more rounded, similar to the pill-shaped Quick Settings tiles. This minor change adds a great addition to the user interface.
Changes to the Lock Screen Widget: The lock screen widget has been condensed to a single line in Android 14, with weather conditions displayed alongside the current date and day. There is no longer an option to revert to the previous two-line format.
Unique Regional Changes: The "Languages and input" section on your device allows you to customize regional settings such as the units of temperature (Fahrenheit or Celsius), the starting day of the week, and number formats. This feature complements the per-app language settings already available, giving you full control over the localization of your device.
Flash Notifications: A new feature called flash notifications are included in Android 14 Developer Preview 2, allowing Pixel owners to get the notification LED that was previously missing. This feature can be found in the accessibility section, where users can select the camera LED to blink when a notification arrives on their phone. Users can choose to turn on camera flash notifications, screen flash notifications, or both at the same time.
Wallpaper Preview: Android 14 offers a full-screen preview option when setting a wallpaper on your device. When selecting an image from the device's default image repository, users can quickly enter full-screen preview mode.
New Clock Settings: The wallpaper and style section of Android 14 includes a new clock settings option that is not yet available but is expected to be added in a future update. This feature will allow users to select a custom clock design for their lock screen, providing a more personalized experience.
New Monochrome Theme: Android 14 has added a new monochrome theme to the basic colour section. This option displays on-device system themes with either milky white buttons for light mode or grayscale buttons for dark mode. This feature may be ideal for users who prefer simple colour combinations on their devices.
List of OnePlus Phones that will Get Android 14
Currently, it is hard to predict which OnePlus phones will get Android 14, as the company has not yet announced any official plans for the update. However, it is safe to assume that the most recent OnePlus devices, such as the OnePlus 11 and the OnePlus 10 Series, will receive the update. Here is a full list of OnePlus devices that are expected to get the Android 14 update:
OnePlus Pad

OnePlus 11 5G

: Update Tracker
OnePlus 11R 5G: Update Tracker
OnePlus Ace 2

OnePlus 10 Pro

OnePlus 10R

OnePlus 10T

OnePlus 9 Pro

OnePlus 9R

OnePlus 9RT

OnePlus 9

OnePlus 8 Pro

OnePlus 8T

OnePlus 8

OnePlus Nord 2T

OnePlus Nord 2

OnePlus Nord CE 2 Lite

OnePlus Nord CE 2

OnePlus Nord N20
Note: The above list is unofficial and is purely based on OnePlus' software update policy and past trends. The list also does not include any future OnePlus devices, as it is obvious that they will get the Android 14 update.
Summing Up
In summary, while it is hard to say for certain which OnePlus phones will get Android 14, it is likely that the most recent devices will receive the update. The release date for Android 14 is expected to be in Q3 2023. The update is expected to bring a number of new features and improvements, including a new sharing menu, satellite connectivity, predictive back gesture, and improved support for foldable devices. So, what are your thoughts on the update? Is your OnePlus device on the list? Let us know in the comments section.