It is quite surprising that PlayStation 5 users have such an early controller issue. Yes, I know it's something we cannot expect from Sony Entertainment's most famous PlayStation gadget. Moreover, PS5 is not even completed a year since its launch. Besides that, this time, we found that users are getting PS5 DualSense controller loose trigger issues.
In my opinion, it considerably appears to have a big impact on players. And why not? This makes the controllers far easy to press, which leads to random misfires in games especially, in the shooting games such as Call of Duty. Also, it negatively impacts the Advances Trigger feature. However, nothing to worry about this! As it can be fixed with some easy steps. Here's how to fix PS 5 controller lose trigger issue.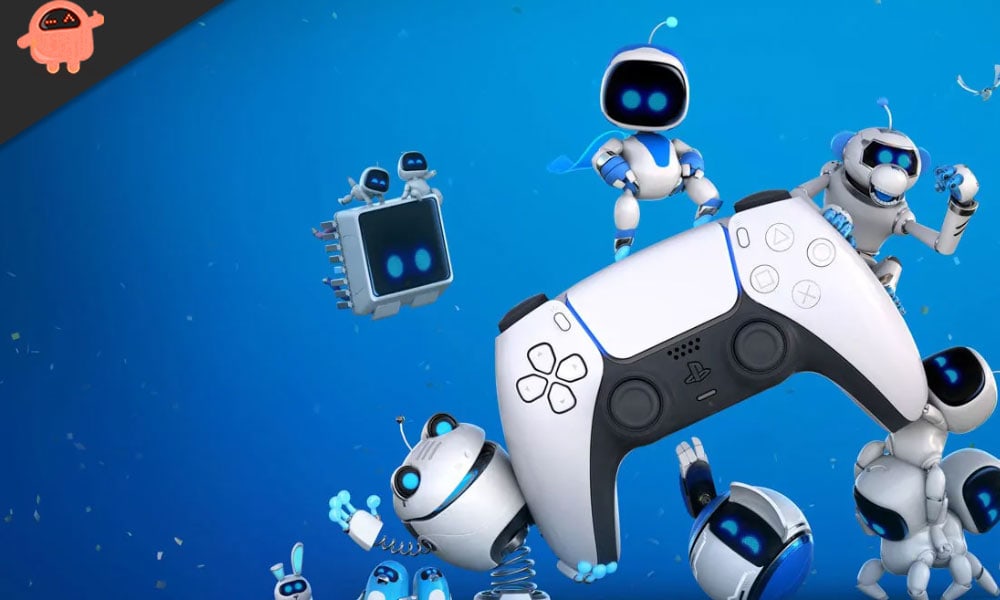 How To Fix PS5 Controller Loose Trigger Issue
Unfortunately, this has become quite a frequent problem. The L2 and R2 shoulder buttons are very cool, but loose triggers can make them useless. Some users are reporting on online forums that first they have an R2 snap and suddenly become loose. So considering, whatever causes the trigger to stop or broke is actually causing it to go back to being a regular and non-adaptive trigger. Anyways, let's come back to fix this issue. So, what are the options available to fix this without spending money? Well, the all necessary information are discussed below:
Step 1: Check the Warranty
Checking the warranty of your controller is the first step. Do not skip this step because if you directly unscrew the controllers, you can lose the warranty benefits in case of any mishappening. So, you must check to see if the PS 5 controller is still in warranty or not.
Step 2: Replace the PS5 Controller
More chances are that you are still in warranty. So, if you are, then replacing the PS 5 controller is the best option. You can directly contact Sony for the replacement. Or visit Sony's official stores to Fix and Replace your PS5 controller. You can also go to their official website. There you can check the warranty as well as check your options to fix the problem. Now, whether you might be able to send the PS5 controllers for repair or Sony can send you a brand new one? To know about this, you can go to support.playstation.com. Well, Good luck! We hope that you get a replacement instead of repairing one.
Anyways, obviously, both repairing and replacing will take some days. Therefore, it's good to have a backup DualSense controller even if you get the replaced one. However, if you are out of warranty, you can skip this step and directly move towards the next step.
Step 3: Repair PS5 Controller By Yourself
So, now those without a warranty want to repair the PS5 controller themselves. So, for that, first, unscrew the controller and then check for the problem. You can also take help from YouTube to know how to tear down your PS5 controller. Once you successfully teardown it, check what is missing in the controller, which leads to loosening the trigger. Well, generally, the PS5 controller loose trigger issue is related to the bending of the trigger spring. If the trigger spring is creating a problem anyhow, then replacing or reinstalling the spring in a reverse way can resolve the issue.
It simply means that you must replace the spring. However, some users are having difficulty finding the trigger spring. So, you have to check in every related shop and online to find it. If you are not finding it anywhere, then take the trigger spring out and again put it back in a reverse way. Now, close the controllers and check if the triggers are working fine again or not. Similarly, if some other part is detached from DualSense controllers other than trigger spring, try to find them and attach them correctly.
So, these were the steps to fix the PS5 controller loose trigger issue. Make sure not to skip the first step. However, always keep in mind that before repairing the PS5 controller itself, first check the warranty. But, it's recommended that users must contact PlayStation directly to repair it because this might cause additional damage to DualSense controllers if you repair it.
Conclusion
It is heartbreaking to see that the PS5 DualSense controllers' triggers started to loosen even though they are only a few months old. Mostly because of its devastating impact on Advanced Triggers features, which is an incredibly amazing feature. But we are hoping that Sony has learned a lesson, and now, it must avoid such issues in the future. Also, again good luck! For quick replacement and fixing of PS 5 controller loose trigger issue without any further damage.
So, we are done here, guys. We were hoping that the article was helpful for you. Also, if you liked our article, then do follow us regularly, and you can also follow us on YouTube for such content. Additionally, you can check out our latest posts. And don't forget to comment below for any further queries. However, we will appreciate it if you can comment on any other fixes through which you were able to fix the controller.