Rainbow Six Siege always results in big consequences from small tactical decisions. Every round is an opportunity to learn from your mistakes, and your mistakes act as stern teachers. Every match feels fresh and exciting when you consider these lessons and adjust your strategy accordingly. New operators, load-outs, and abilities are added constantly, creating new considerations.
But, as millions of users play this game regularly, its server sometimes gets down, due to which users are facing a Rainbow Six Siege network failed issue. Well, that's why we have to come forward and bring some fixes to help you resolve the Rainbow Six Siege network failed issue. So, let's get started.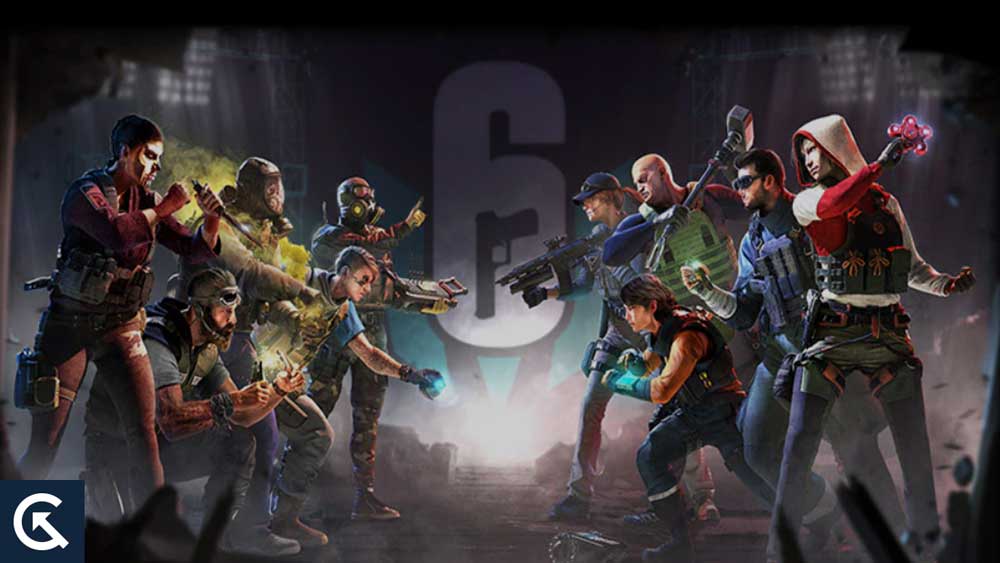 How To Fix Rainbow Six Siege Network Failed Issue
It wouldn't be tough for you to resolve the network failed error unless the issue is from the server's end. But, in case you don't know about some fixes that help you to fix it, make sure to perform the fixes mentioned below:
Fix 1: Disable your Antivirus Virus
There is a possibility that third-party antivirus software will interfere with your connection if you have it installed. You are about to establish a connection, but your antivirus terminates it midway because it believes it isn't safe. Ubisoft's servers won't be able to receive the data packets from your device, and the connection will not be established.
You could add this game to the whitelist of your antivirus software if it offers this feature. Thus, you informed the software that this game should not be acted upon. For some reason, however, you will have no choice but uninstall your antivirus if you can't access the whitelist or it doesn't have this feature. Here's how you could do it.
Navigate to the Start menu and look for Control Panel.

On the left, click the Programs section and Uninstall a program.

Right-click on the antivirus software installed on your PC and select Uninstall.

Start the game after restarting your computer. Perhaps you should check if Rainbow Six Siege Network Failure Error has been resolved.
Fix 2: Flush the DNS
You need to clear the network settings regularly, as well as the cache and cookies. To prevent problems in the future, flushing your DNS and generating a new one is highly recommended. Users are also reporting success with this method after trying it out. It usually fixes most network problems. Here are the guidelines you need to follow to flush your DNS:
Run can be accessed by pressing

Windows+

R on your keyboard.

CMD should be typed in and then pressed enter. Command Prompt will now be available for you to use.

Enter

ipconfig /flushdns

in the cmd window.

It is recommended that you repeat the above command two or three times. After that, reconnect your PC to the internet and disconnect it again.
You can now test whether the Rainbow Six Siege Connection Failure Error has been fixed by launching the game. If you are still facing issues, follow the next method.
Fix 3: Verify the Server Status
Most often, players experience connection failure errors when playing Rainbow Six Siege because of a server-related issue outside their control. Despite major server downtimes being rare, they do happen, so be alert to ongoing outages.
Fix 4: Troubleshoot Your Internet Connection at Home
Ubisoft's website does not indicate that the game server is down, so you will need to check if it's your own internet connection causing the problem. If you find yourself in this situation, you can take a few troubleshooting steps.
Fix 5: Power Cycle Your Modem/Router
It can sometimes be worth refreshing your network equipment (modem, router, switches, hubs, etc.) in order to get rid of random network problems. After turning off your modem or router and unplugging its power cord from the outlet, you want to reboot it. Next, make sure your game is connected and turn everything back on.
It may be difficult for the game servers to maintain a stable connection to your PC if the internet connection is slow. To avoid network lag and poor connections when playing Rainbow Six Siege, you should ensure that you have at least 5 Mbps of download and upload speeds at all times.
Fix 6: Use a VPN
Even though you may not be able to connect to Ubisoft servers 100% of the time, you may want to try using a VPN if you are having trouble connecting. If you're unable to access the game servers, it may be due to blocking by your ISP. It is possible for a VPN to work well in one area but not in another. You may want to try a free trial version first to figure out if their services meet your current needs.
Fix 7: Use a Different Server
It will automatically determine the best server settings for you based on the settings that you specify in the Rainbow Six Siege game client. The connection failure error code on Rainbow Six Siege has actually been fixed for some users by manually switching their servers.
Here's how you can do that:
To ensure that Rainbow Six Siege is not running, use the Task Manager (

CTRL+SHIFT+ESC

).

Go to

Documents > My Games > Rainbow Six Siege

.

Here, you should find a single directory with a long file name. Then open it.

With Notepad, open the

GameSettings file

.

For a list of servers, scroll down to the

[ONLINE]

section when the file opens.

You can select any server you want. If you want to change to US West Coast, select

WUS

and adjust the DataCenterHint value accordingly.

Consequently, there is a change that needs to be made in the file if you want the US West Coast,

DataCenterHint=wus

.
So, that's how to fix the Rainbow Six Siege network failed issue. We hope that this guide has helped you. Furthermore, in case you need more info, comment below and let us know.