As you may make it out from the title, we will tell you how to root Realme C2 using Magisk easily. You don't need any custom recovery to root your Realme C2. All you have to do is follow our simple guide to pull down the boot image and patch it using Magisk.
Android as an OS has lots of scope and possibilities. These possibilities become a reality when you have superuser access to an Android device. In more technical jargon, we call it having root access to a phone. Having your device rooted, you can install custom ROMs, flash recoveries, and overclock to modify the performance of your Realme C2. You can as well use functionalities or apps that can improve battery life.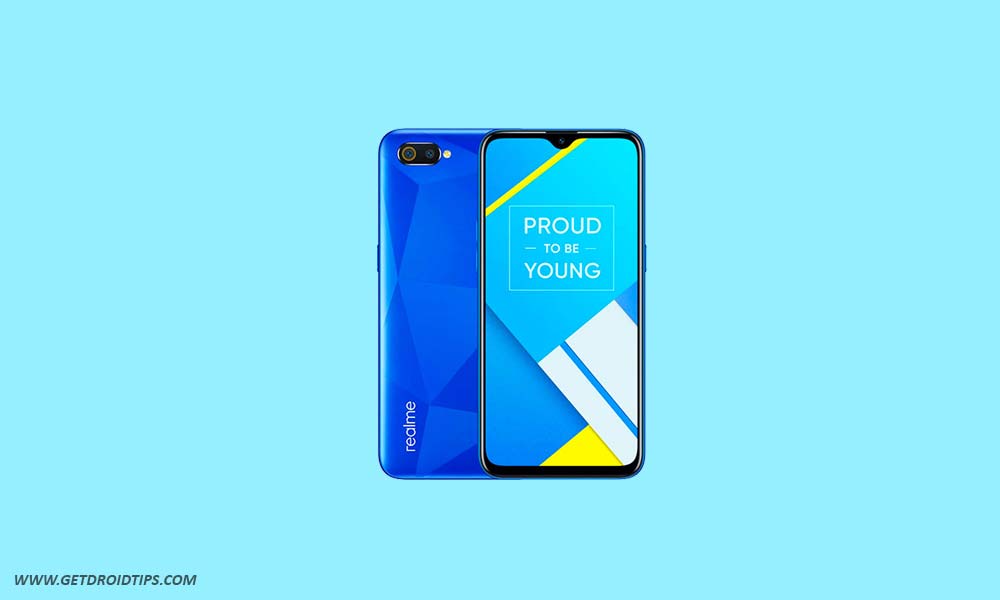 What is Magisk and why Use it to Root
Magisk brings the biggest advantage with its systemless rooting feature. That means it will not modify the system files when rooting happens. It stores temporary files in the boot partition. It also comes with Magisk Manager that keeps the info about device status, root status, root updates. Also, you can download and install various modules on your device via the app.
How to Root Realme C2 Using Magisk
Though rooting brings its advantages, you have to keep in mind in that it will remove the warranty of our device. Besides, you won't be able to install any monthly OTA updates.
Before beginning with the rooting process, you have to take care of some guidelines. We have outlined them below.
Pre-Requisite
This guide is exclusively for rooting Realme C2 only. Do not use it on any other Android devices.
Make sure to charge Realme C2 with at least 70% or higher to avoid interruption.
Before performing any modification take backup from your Realme C2.
Rooting will void the warranty of your device.
A PC/Laptop and a micro USB cable to connect.
Make sure that you download all the required downloadable files on your PC/Laptop
GetDroidTips will not be responsible for any hardware, software issues or bricking of your device while after following this guide and rooting your device. Modify your device at your own risk.
Downloads
Most importantly, you will need to have some important tools and the stock ROM of the Realme C2 to carry out the rooting process successfully.
We have added the required downloadable files in this section. Grab them here.
Steps of Rooting
Now we will break down the steps of the rooting process for the Realme C2.
How to Extract and Patch Boot Image using Magisk?
First of all, download and extract the ROM to your PC.
Attach your device via USB cable and copy only the boot.img file from the extracted folder to your device storage
Launch Magisk Manager. When a popup appears asking to install Magisk, select INSTALL and choose install again.
Tap on "Patch Boot Image File".


Navigate to internal storage and select your phone's boot image that you transferred earlier.
Wait for a couple of seconds. Magisk will start patching the boot image.
Once the boot image has been patched, copy the "patched_boot.img" from the internal storage and replace it in your PC's extracted ROM folder.
Now you can follow the second step to flash the patched boot image file.
How To Install the Patched Boot Image on Realme C2
Follow the given link to install the Patched Boot Image on Realme C2:
How To Install the Patched Boot Image on MediaTek device
In some cases, if the above method doesn't work on your Realme C2, then try via ADB fastboot method.
After extracting ADB fastboot tool, you must move the patched boot image to the same folder. Hold the SHIFT key and click on the right mouse button to open the command window/PowerShell.
Run the following command in the open command prompt.

fastboot flash recovery [filename.img] 

Please replace [filename.img] with the name of the TWRP Recovery img file you downloaded followed by the .img extension.

The flashing process will begin. Once finished, run the command

fastboot reboot 
How to Check the Root Status of your phone..?
Download and install the Magisk Manager app APK, and launch it.
To verify that you have systemless root, check the top of the screen and if you see all option with Green Tick which means you have successfully rooted and bypassed SafteyNet.
That's it, guys. Now you know how to root Realme C2 with Magisk. We hope this guide was useful to you. If you have any queries, then let us know.