Minecraft contains a lot of elements in the game. With the endless possibilities that Minecraft has been offering the players this whole time, they're releasing a new Minecraft Nether update. With this update going live, players are all struggling to find the Ruined Portals that came along with this update. While the players are struggling, a definite guide for the same is necessary.
In this guide today, we'll take you through everything you need to know about Ruined Portals in the Minecraft Nether update and how to find them in the game. With this guide, we believe that all your struggling will finally come to cease. So without any further ado, let's look further into what Ruined Portals in Minecraft Nether is and how to find them?
What is Ruined portals in Minecraft's Nether?
Ruined Portals are portals in Minecraft that leads you to the Minecraft Nether. These are partially destroyed portals in the game that actually spawns in all the biomes in Minecraft. Each Ruined Portal that you come across in the game will have a chest right next to them, each containing some pretty useful items for the players. These portals also spawn with a block on them called the Crying Obsidian that players can harvest with a Diamond or Netherite Pickaxe. This is also something that you'll find useful from these portals as they'll help you create a respawn anchor. With this, you are able to revive in the Nether.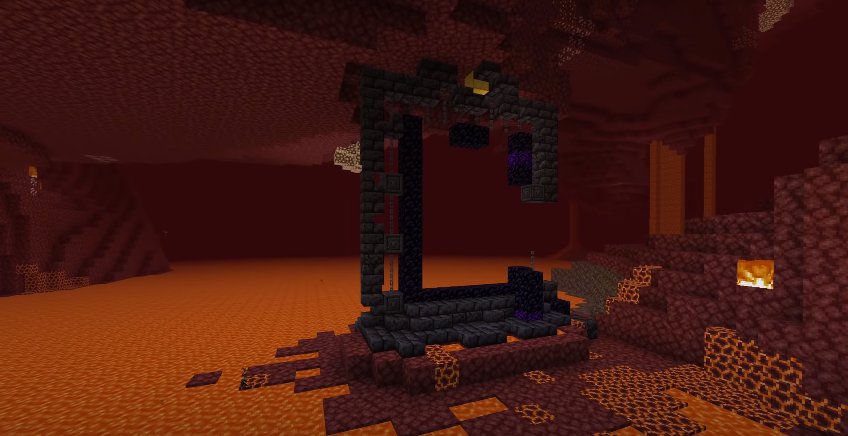 Related Articles:
How to Make Circle In Minecraft
How to make concrete in Minecraft 10
Best Minecraft Seeds on PS4
How to Breed Horses in Minecraft?
How to Find Them?
The Ruined Portals literally appear anywhere you can get your eyes on. However, if you wish to find it a bit easier and faster in the game, then there something that you'll need to watch out for. The Ruined Portals in Minecraft is surrounded by Netherrack block around them. So if you see some of these Netherrack blocks on the ground, you should now start to realize that you're closing in on one of these portals in the game. Also, Ruined Portals in the underground will have air pockets around them. Because of this, the blocks that they push up above them will go higher than normal.
Since these portals in Minecraft appear everywhere in the game, spotting it yourself isn't gonna get you much of a headache. In addition to that, the Netherrack block around them that indicates its presence will make the job of finding it a lot easier in Minecraft. That said, we hope reading the guide above has brought some valuable information and help to you. Please let us know by commenting down below if you have any further queries regarding the same.
Also, check out our iPhone Tips and Tricks, PC tips and tricks, and Android Tips and Tricks if you've got queries for it or want help. Thank you!