YouTube is the best free platform for online video sharing, parent organization like Google has also made this platform more easily accessible, monetized for content creators, and more. Now, by default, the YouTube videos play in the English language and if you want to change or translate your YouTube videos into any language then check out this useful guide.
Needless to say that a translated video will easily go beyond the language difference in other regions where people speak or understand a different language than English. It'll not only increase the audience reach but also improve the video streaming experience. Now, according to recent studies, more than two-thirds of watch time on YouTube videos comes from different regions than the creator's region which means the international/outsider audience is more impactful when it comes to the monetization or audience reach.
Why Translated YouTube Videos are Useful?
It basically improves the audience scalability if you know how to easily translate your YouTube videos and the same thing also applies to the audiences. So, if you're an audience and want to translate videos on YouTube then this guide is for you. However, make sure that adding subtitles in any language won't come in handy for the different language speaking people in most cases unless anyone has hard of hearing or anyone is deaf.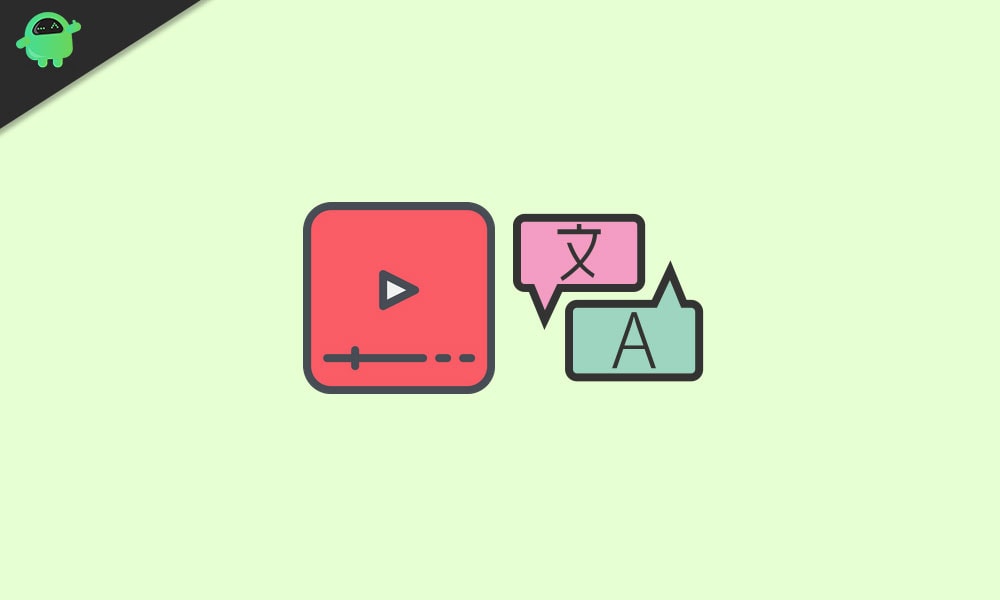 Additionally, if in case, someone is in a crowded place or noisy environment then the activated subtitles on YouTube videos will become handy. Meanwhile, if someone is too busy hearing something but can see videos and read subtitles on YouTube videos, it'll be easy to understand what is going on in the video play.
Steps to Translate YouTube Captions
You should have known that Subtitles and Closed Captions (CC) are the texted format of translating YouTube videos unless users turn it on/off from the YouTube video player. But these subtitles only display the language that has been spoken on the video.
Now, there is good news that you can manually write and upload your own translated YouTube captions on the videos. Additionally, you can also use YouTube's auto-generated captions which will come in handy for the viewers or even your subscribers in certain regions. So, in order to do this:
Head over to the YouTube Studio > Choose Creator Studio Classic.
Now, go to the Video Manager > Beside the video you want to translate, click on Edit.
Ensure that your video isn't set to Private and has a subtitle or closed caption (CC) track.
Now, under the video, you have to click on the Subtitles and CC tab.
Then click on 'Add New Subtitles or CC' > Select the particular language that you want to add.
Click on 'Upload a File' > Choose the secondary subtitle or CC language.
You're done.
Note: Though YouTube offers default or automatic captions/subtitles to your videos, it may not be accurate enough for some of the viewers. Therefore, you can use Rev service to translate your videos at a pretty upfront pricing in the market. Once the translation file is on your end, you'll only need to upload it to the specific video and publish/save it.
Steps to Translate YouTube Captions to English
Click on Settings icon on YouTube > Select 'Subtitles/CC'.
Click on 'Auto Translate' > Here you'll see a list of languages that you can translate into.
Select English > Save changes and you're good to go.
Now, all the videos you'll play on YouTube will start displaying subtitles at the bottom of the video screen in English. However, sometimes it can possible that translated text or subtitles may not be as accurate as of the video language. So, the basic idea is to get an overview of what the video is all about.
Must Read: Fix: YouTube comments not showing up in Google Chrome
Steps to Translate YouTube Titles and Descriptions
Go to YouTube Studio > From the menu, go to Subtitles.
Set the original language of the video (if not added before).
Click on the 'Add language' option > Select the specific language that you want to translate to.
Select 'Add' from the 'Title & Description'.
Enter the translated title and description of the video and hit Publish.
You're done.
Steps to Translate YouTube Playlists
Go to the Creator Studio Classic from the YouTube dashboard.
Select "Playlists" from the Video Manager.
Click on 'Edit' of the playlist that you want to translate.
Click on the 3-dots icon or menu icon > Select 'Translate playlist info'.
Select the Settings menu and choose "translate playlist".
Under the "Original Language", you should set the primary language of the playlist.
Then Select or Add your preferred language under the "Translate Info".
Enter the translated title and description > Click on Save to apply changes.
Steps to Change Your Default YouTube Video Language
Log into your YouTube account > Then head over to the YouTube Studio.
Choose 'Videos' from the menu > Select the video you want to edit by just clicking on the title or thumbnail.
Click on the 'Advanced' tab > Next, you'll be able to choose the particular language that you want from the "Video Language" (drop-down list).
You're all set.
Keep in mind that if you change the default YouTube video language for your videos, all the future subtitles will use the newly selected language instead of the default one. Changing the default language will basically let YouTube know that in which primary language your YouTube videos are uploaded on the platform. In that scenario, due to the powerful algorithm, YouTube and Google will start pushing your videos to the same language preferred users or traffics or even regions.
That's it, guys. We assume you've found this guide useful. You can comment below for additional queries.