Twitch becomes one of the popular live video streaming platforms that offer content creators the to stream content and build a community according to the categories. Now, if you're one of the Twitch viewers and you mostly prefer the Google Chrome browser to view the live stream then you may have encountered the Twitch Error 2000 in Google Chrome which is basically a network error. If yes then check out this troubleshooting guide to fix it.
To be very specific, this particular error 2000 appears whenever Twitch viewers try to use the Google Chrome browser and Twitch servers can't make a secure connection whatsoever. It will obviously then prevents you to see live-stream content which is very irritating. The error code says, "there was a network error. please try again (error #2000)." Luckily, a couple of solutions mentioned below should help you out easily.
What is Twitch Error 2000?
Twitch Error 2000 is a common error that occurs when a user tries to watch a stream on Twitch but is unable to load the video player. This error message usually appears with the following message: "There was an error loading the video. Please check your internet connection."
The error is usually caused by an issue with the web browser, including outdated browser software or conflicting browser extensions. It can also be caused by a slow or unstable internet connection or network congestion.
How to Fix Twitch Error 2000 in Google Chrome
In terms of the reports on various online forums, this particular error code 2000 seems one of the most common issues to Twitch users and wide-spreading very quickly. So, without wasting any more time, let's get into it.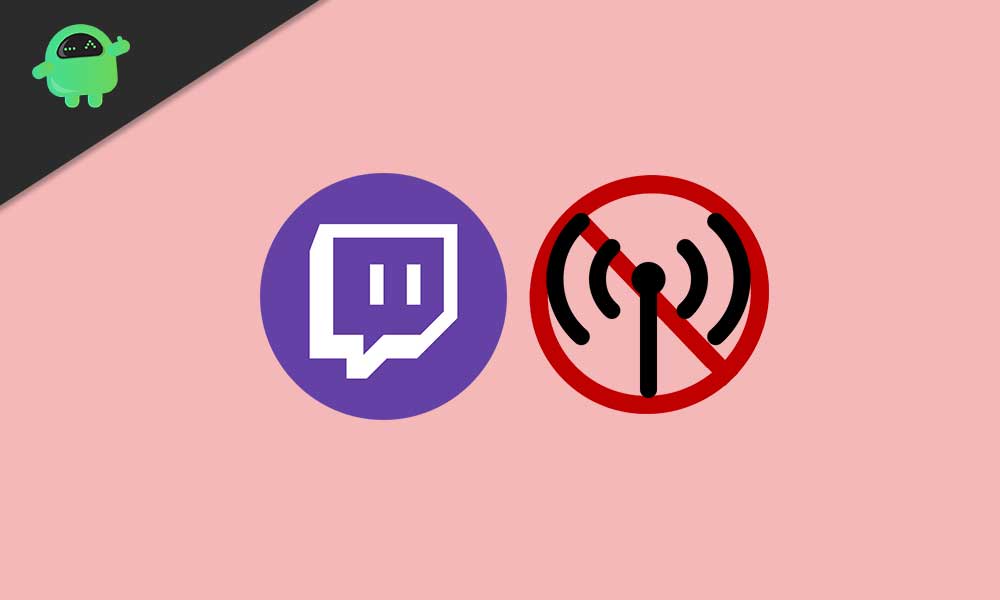 1. Force Refresh the Twitch Page
One of the easiest ways to fix the network error in Google Chrome is to simply refresh the Twitch page. It'll force refresh and make a new connection to the Twitch servers. Therefore, the chances are quite high to reload the page properly without any network connectivity issue and you'll be back on track again.
All you need to do is to press both the Ctrl + F5 keys on your PC to forcefully refresh the page. You can also press Fn + F5 keys on your Laptop to do the same. Meanwhile, mobile Chrome users can simply tap on the Refresh icon to reload the page.
Note: Normally pressing the F5 key or clicking on the refresh icon can't properly reload the page from its core. In that scenario, the browser cookies and cache still may fetch the same loaded page.
2. Disable Ad Blocking Extensions
It's needless to say that Twitch and plenty of other online streaming services are free to use. While talking about revenue, these platforms are merged with advertisements, subscriptions, collaborations, etc. So, if you haven't subscribed to the particular Twitch channel, you'll get some ads before. or after, or even during the live stream.
Now, the chances are quite high that if you're using Google Chrome that means you've definitely installed an ad blocker (extension) to prevent loading advertisements on the websites or video streaming platforms. But maybe it can possible that somehow the Twitch page and its videos aren't loading properly due to the ad blocker. So, you'll need to disable the adblocker.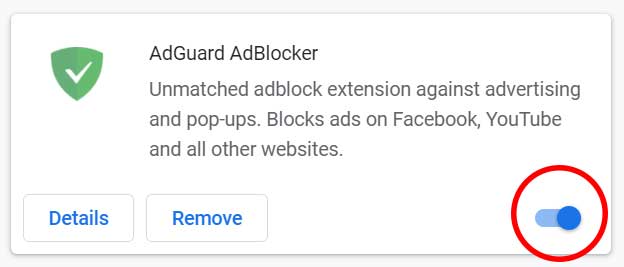 Open Google Chrome on your PC > Click on the Menu (three vertical dots icon) from the upper right side of the browser interface.
Now, hover over the More tools field to expand the drop-down list.
Click on Extensions > Disable the particular adblocker extension only by turning off the toggle.
Once disabled, refresh the Twitch stream which will basically allow the ads to run again.
If that method didn't work, try another one.
3. Clear Cookies and Cache of Chrome
By clearing the browser cache and cookies, you'll be able to remove all the temporary glitches that may cause online connectivity or loading any website issue in most cases.
Open Google Chrome browser > Click on the Menu (three vertical dots icon) from the upper right side of the browser interface.
Now, hover over the More tools field to expand the drop-down list.
Click on Clear browsing data.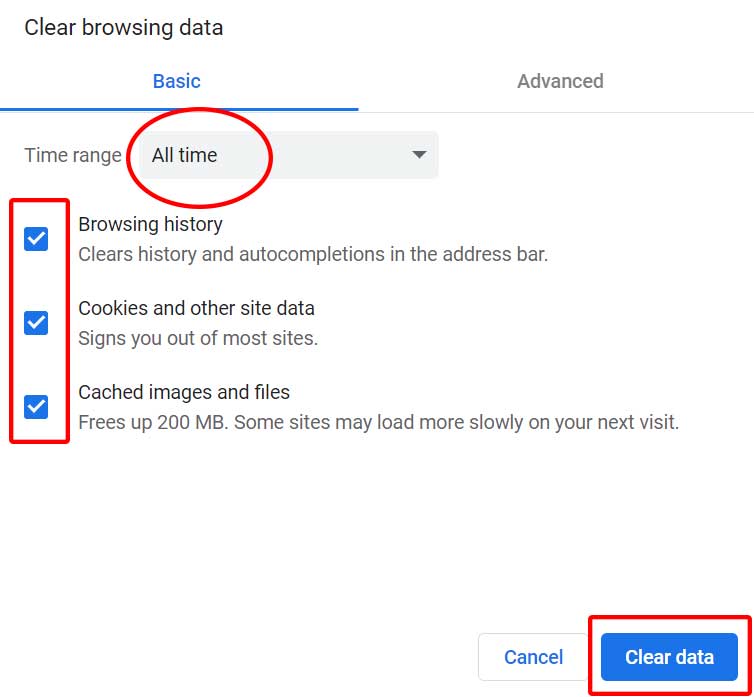 Next, under the Basic tab, select the Time range according to your preference.
Then click on the checkbox of Browsing history, Cookies and other site data, Cached images and files to select them.
Finally, click on Clear data.
Once done, restart your Chrome browser.
Finally, try loading the Twitch page and check whether the videos are running or not. If not running yet and you're still getting the Twitch Error 2000 then follow the next method.
4. Update Google Chrome
Just like the Windows system or any application, Google Chrome also needs to be updated to its latest version. If it runs on an outdated version for a while, keep in mind that'll start occurring plenty of issues with the website loading, server connectivity, and online video streaming as well.
Though Chrome browser always checks and installs updates automatically in the background, sometimes it may not do that. So, checking and updating it manually will obviously come in handy for you.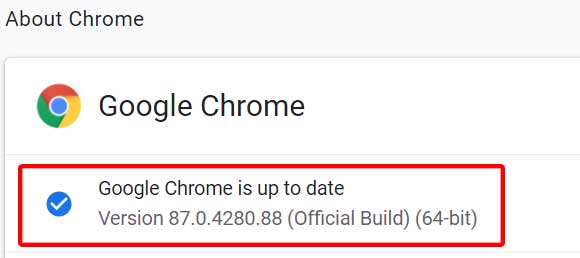 Launch the Google Chrome > Click on the Menu (three vertical dots icon) from the upper right side of the browser.
Go to the Settings menu > Click on About Chrome from the left pane.
The Chrome system will automatically check for available updates. If an update is available, it'll automatically download and install the update too.
Finally, restart your Chrome browser and check for the error again.
5. Disable Security Programs
Here security programs mean the Windows Defender, Firewall, third-party antivirus software, etc. Sometimes the Windows default security feature or even third-party antivirus software can cause multiple issues with the network connectivity, system performance, etc. If you're using the antivirus software or the Windows Defender program on your PC, it can block Twitch servers to fetch properly due to some security measures.
So all you need to go to the antivirus software or Defender program and turn off the real-time protection. Once you turn it off, it will temporarily disable the security measures on your PC. Now, you can try reloading the Twitch page and its content to check if that works or not.
However, if that didn't work, try turning off the web protection filter, Windows Firewall protection, etc to check for the network error again. If nothing works for you, try another method.
6. Update Windows Build
Try checking and installing the latest Windows build update on your computer. Needless to say that even if your PC system becomes outdated or misses out on any important security update for a while, it can start occurring multiple issues with online gaming, streaming videos online, connecting to the servers, and more. So, it's always a good idea to keep your system up-to-date.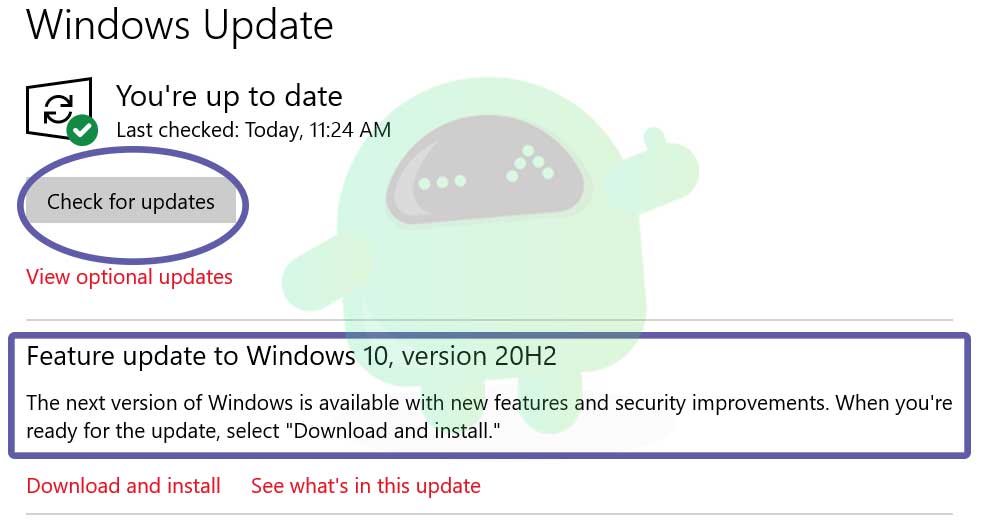 Press the Windows + I keys to open up the Windows Settings menu.
Next, click on Update & Security > Under the Windows Update section, you'll see all the info and option to proceed.
If it says 'You're up to date' then try checking for the available update by clicking on the Check for updates button.
If there is an update available, simply Download and Install it.
Additionally, make sure to install all the security updates, cumulative updates, and even the feature update.
However, if there is no update available for you, just restart your computer and check for Windows update again. Still, no update is available? It's great. Follow another method below.
7. Close Unnecessary Background Tasks
It can also possible that some of the unnecessary background running tasks are causing the problem with online streaming or even loading any website. You just need to simply close all the higher CPU/Memory consuming tasks from your system by following the easy steps below:
First of all, close the Google Chrome browser. Close other programs too.
Now, go to the Task Manager by pressing Ctrl+Shift+Esc keys.
Click on the Processes tab > Check for all the Chrome and other tasks that are consuming higher CPU/Memory.
Next, click on the tasks individually to select and then click on End Task.
Once all closed one by one, reboot your PC.
Finally, check whether the Twitch Error has been fixed or not. If not, check some other aspects or possible reasons behind this issue as well.
8. Check Your Internet Connection
Well, here nothing to say if in case, the Twitch Network Error 2000 is appearing to you due to the internet connection. So, make it very clear whether your internet connection is working properly or not. If your internet connection isn't having a good signal strength or enough speed, try to fix it first.
You can do trying an ethernet cable to use a wired connection instead of Wi-Fi. However, you can also power cycle your router to clear any kind of temporary glitch (if any). Simply turn off the router and unplug the power cable > Wait for around 30 seconds and then connect the power cable again > Turn on your router to check if that work or not.
Alternatively, you can try another internet connection from a different ISP (Internet Service Provider) to check whether there is an issue with your IP address or not. If that's the issue, contact your ISP for further assistance. Meanwhile, you can use a Mobile Hotspot to verify the internet issue.
Note: Using a VPN service can also cause several issues with online server connectivity or networking issues. So, turn off the VPN too if you're using it.
9. Use Another Browser
Though it's not a good idea whatsoever, we will recommend you to try using another web browser on your PC instead of Google Chrome. So, that you'll be able to know whether the problem is appearing in the Chrome browser particularly or not.
If another browser like Mozilla Firefox or Microsoft Edge or even Opera is loading and running live streams properly that means there is an issue at your Chrome browser only.
10. Use Twitch Desktop or Mobile App
Yes! It'll be too good for you if you use the Twitch Desktop app on your Windows or Mac. Similarly, smartphone lovers can install the Twitch Mobile app on their devices (Android/iOS) to get a much-improved user experience without irritating error codes, unlike the Chrome browser.
You can visit the official Twitch Downloads page and grab it for free according to your platform.
That's it, guys. We assume you've found this guide very useful. For further queries, you can comment below.