Twitch is a popular live video streaming platform that allows users to access live or recorded videos of esports, music broadcasts, and gaming streams. However, users may encounter various errors while streaming on the platform, and one of the most common ones is the 'Content not available' error, also known as Twitch Error Code 5000.
This error indicates that the user is unable to stream any content on Twitch, and various factors, such as the accumulation of temporary data files, conflicts with Chrome extensions, or DNS issues can cause it. In this tutorial, we will provide step-by-step instructions on how to fix Twitch Error Code 5000 by addressing these possible issues.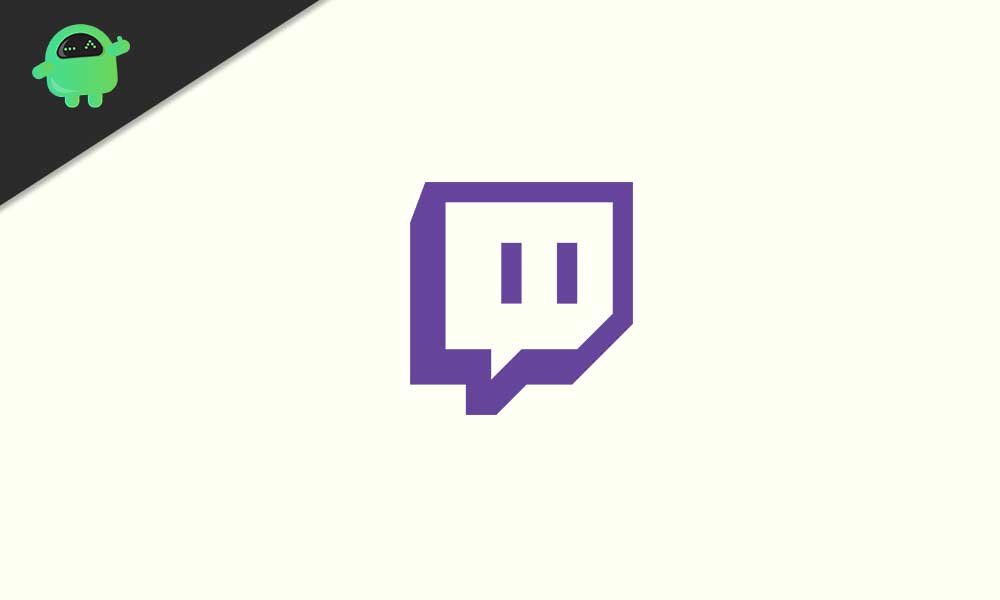 What Causes the Error Code 5000 in Twitch?
The cause of Error Code 5000 is not clear. It can happen anytime. Sometimes it is a cache memory issue while the other time is a browser issue. So we have heard from the users that they are experiencing a problem while using the Twitch. Due to this, they are not able to enjoy the service to the fullest. So today, we will discuss the "Error Code 5000" and why this is so much disturbing. First, let's talk about the possible reason for this "Error Code 5000."
Cache and Cookies

: Cache and cookies are stored in the browser for fast retrieval of web pages. However, sometimes this cache memory can get corrupted and can cause various problems in the browser and also in video streaming. The cache memory corruption can even create multiple types of browsing problems.

Extensions:

Sometimes, various chrome extensions can also cause multiple issues. We have come to know that an extension named Ghostery is responsible for this. This extension is a cache cleaner extension and claims that if installed, it can make the browser faster and cleaner.

Browser Issues:

We have come to know that in some cases, the browser is not compatible with the Twitch web site.

DNS Issue:

DNS is known as the Domain Name System. DNS is like the phonebook of the internet. When we search for anything, the DNS translates the website into an Internet Protocol that further uses this Protocol to connect to the site.
How to Fix the Error Code 5000 issue in Twitch?
Now we know the issues that might cause Twitch Error code 5000. So far, we will discuss the possible solutions that can be very helpful while experiencing such problems. So let's start.
Clear Your Browser Cache and Cookies: The accumulation of temporary data files can cause the Twitch Error Code 5000. Clearing your browser's cache and cookies will help you get rid of this problem. To do this, follow the steps below:
Open your browser and go to the settings or options menu.
Select the privacy and security option.
Click on clear browsing data and choose the time range and the type of data you want to delete.
Click on clear data to delete your browser's cache and cookies.
Disable Your Chrome Extensions: Some Chrome extensions may conflict with Twitch and cause the 'Content not available' error. To disable your Chrome extensions, follow the steps below:
Open your Chrome browser and click on the three vertical dots on the top right corner.
Select more tools and then extensions.
Disable all the extensions and try to stream on Twitch.
Use a Different Browser: If the above methods do not work, try using a different browser to stream on Twitch. Sometimes, certain browsers may not be compatible with Twitch, causing the error. You can use popular browsers like Firefox, Safari, or Microsoft Edge.
Flush Your DNS Cache: DNS issues can also cause Twitch Error Code 5000. To flush your DNS cache, follow the steps below:
Open the Command Prompt or Terminal on your computer.
Type 'ipconfig/flushdns' and press Enter.
Wait for the process to complete, and then try to stream on Twitch.
Conclusion:
Twitch Error Code 5000 can be a frustrating issue for users who love to stream live videos and gaming streams. By following the steps mentioned above, you can fix this error and get back to streaming your favorite content on Twitch. If none of the above methods work, you can contact Twitch support for further assistance.