Twitch is an online streaming platform mostly used by gamers. But recently some people have started facing some issues while watching streams. Only video plays back but there is no audio coming from it. This issue might be quite annoying as video without sound just doesn't make sense. The issue is persistent no matter what device you use, either be it your smartphone or your laptop. In most cases, it is either due to a faulty speaker or just a faulty earphone you using. Some people recently reported that their twitch app is not working properly after the recent update. In this case, the video is playing properly but there is no audio in the stream. Here are some fixes to Twitch video working but no audio that helped these people, so you can also try them.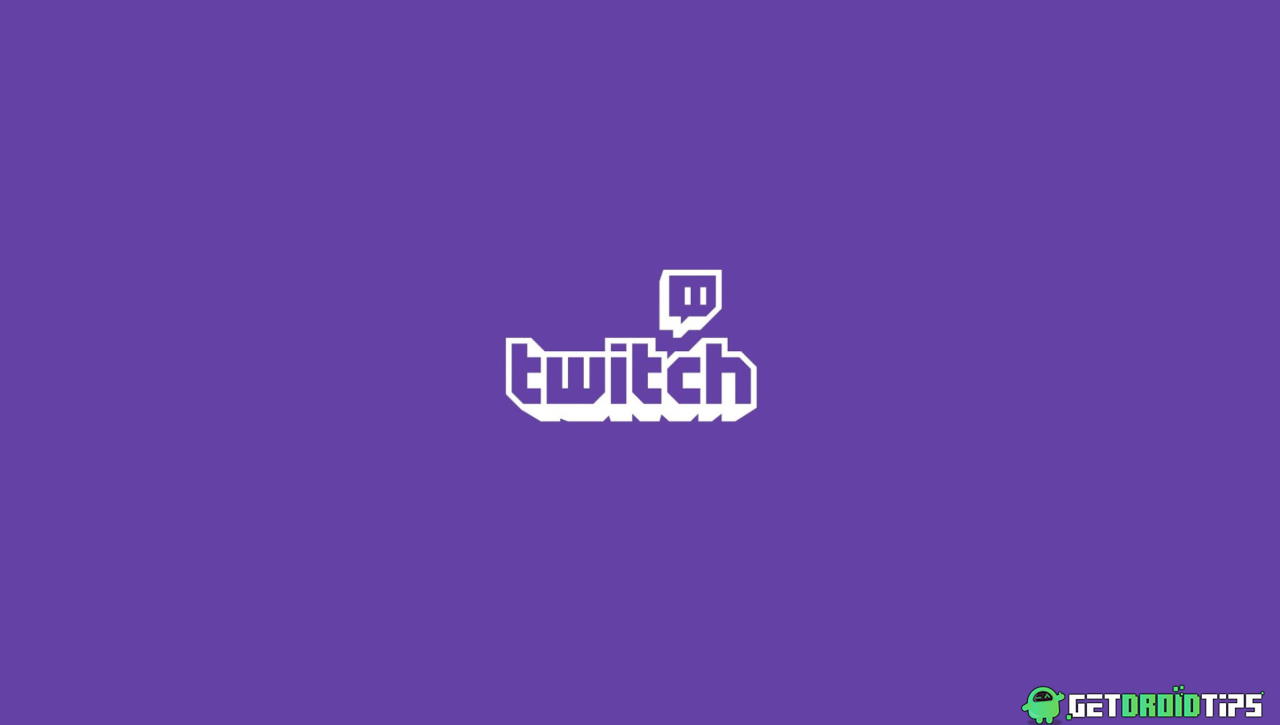 Twitch Video Working But No Audio in Smartphone
In smartphones, usually, the problem will go away with a simple reboot. But if not, we recommend you to follow the below methods.
Check for Update in the Play store
Some people said the issue was solved by updating the app. For some people who are running older versions of the app, updating is the solution. Go to the play store search for the Twitch app and check if there are any updates.
Uninstall and Re-install the app
For some people updating the app will not solve the issue. The issue would start appearing only after updating the app. In this case, you have to uninstall the app and re-install it from the play store once again. I guess, there is no point in explaining how to uninstall an app in android, you might have done it already. In case you are wondering, it's just easy as long-pressing an app and tap on uninstall. Once you have uninstalled it, just search for the Twitch app in the play store and install it.
Twitch Video Working But No Audio in Computer
In computers, the problem of no audio output could be due to drivers issues or its possible that the speaker hardware you're using is faulty in the first place. Please follow the below methods one by one to fix this issue.
Check if you have muted the Twitch app
Windows allows users to control the volume on a per-app basis. This means that you can reduce or completely mute the volume of an app, say twitch, and still be able to hear the rest of the application's sounds. So here is how you can check if you have muted or reduced the volume of the twitch app.
Open the Twitch app in windows.
In the taskbar of Windows 10, right-click on the sound icon.
Select the "Open Volume Mixer" option.

Now, a pop-up will be visible with volume controls for all apps that you are using currently.

If you see that the volume of the Twitch app is muted, un-mute it or turn up the volume to the desired level.
Updating audio drivers
Most of the time, you will be facing the no audio issue on your Windows device if you have an outdated or incompatible audio driver installed on your system. We highly recommend that you update all of your drivers first before you continue.
Press Windows + X key and select the "Device Manager" option.

Now under Sound, video, and game controllers, right-click on the audio device.
Select Update device and select Select automatically for updated driver software.

Let it complete as it will take some time if there are any updates available for your device. If you cannot find any updates, then it is worth checking the Windows update section.
Open the Windows settings app.
Go to Updates and security.
Under Update, you will usually find a list of available updates for your machine.

Click on View optional updates and you will find a list of available driver updates.

Check if there are any "Audio" drivers available, If there are any click on them and let windows update download and install those updates for you.
Restart your PC and check if the Twitch no audio issue still exists.
Disable Audio enhancements
Usually, this is a rare case. Sometimes, the audio enhancement settings that you have applied in Windows will not be compatible with the twitch app. This could also cause the no audio issue with Twitch. So you can try disabling them first.
In the Windows 10 taskbar, right-click on the volume icon.
Select Sounds, and it will open a Sounds pop-up window.

Under the Playback tab, you will find your device listed.
Click on properties, it will open another window.

Under the Enhancements tab and click on "Disable all sound effects."

Click on Apply and then click on OK to close that window.
Now try using the twitch app to check if you can get audio.
Twitch Video Working But No Audio in Browser
When it comes to browsers, the most common cause is opening too many tabs at once. So try to keep your usage to the minimum and restart the browser if you see any audio issues. Also, you may follow the below methods to crosscheck sound permission of the website.
Check twitch in the incognito mode
Sometimes, the extensions that you have installed on your system will also be causing no audio issue on some websites. So if you check in incognito mode, then you will be able to find it. Because by default all extensions will be disabled in incognito mode. Press Ctrl+Shift+N to open a new incognito window. Log into your twitch account and check if you can play audio. If so, then disable your browser extensions one by one to find out the real culprit.
Check if Sound permission is enabled for the site
A browser can also restrict websites from accessing your camera, mic, speaker, etc. You can check if sound permission is enabled for the twitch website. Open the twitch website.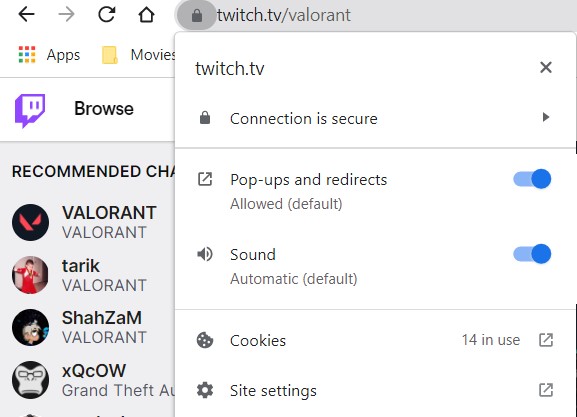 Click on the lock icon in the address bar and click on Site settings. From there you will see a list of permissions. Check if Sound is set to allow or Automatic instead of Mute.
Conclusion
So as you can see, these were some solutions that you can try to fix the no audio issue with the Twitch app or website. If you are still not able to get it resolved and the rest of your PC audio is working fine without any issues, then you can try contacting twitch Customer support to get your issue resolved. But what we have here are simple fixes that most of them were able to fix their issue with.