Call of Duty: Warzone 2.0 is the latest free-to-play combat arena video game that has been included in Modern Warfare II (2022) that offers a brand-new map called 'Al Mazrah' apart from new weapons, additional content, and more. Plenty of players are eager to use Call of Duty Warzone 2 Unlock All Tool to get skins, more rewards, maximum rank, etc. But some of them asking is it Safe to Use unlock tool.
As an online battle royale game, players are interested to use attractive offers that include plenty of useful things and features. So, if you're one of the interested players to check the unlock-all tool thing or offer for your Warzone 2.0 then you should go through this full article. Here we've provided you with enough details and info on what to do and which things you should understand.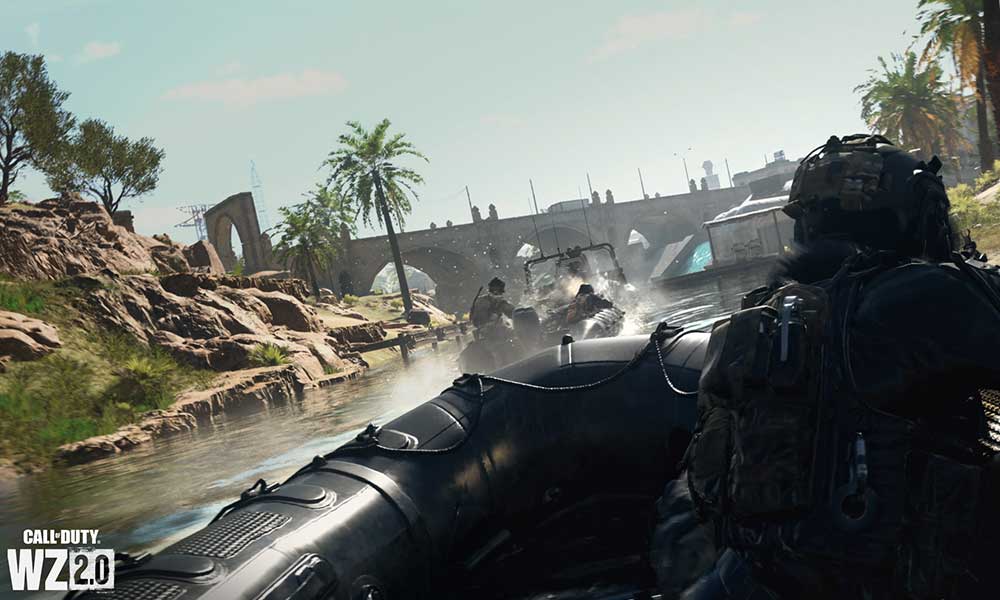 What is Warzone 2.0 Unlock All Tool?
Warzone 2 Unlock All Tool is almost a hack for the game allowing you to easily unlock all items and skins in the game. It doesn't affect that many risks to the account and can allow you to unlock the level 1000 cap without spending coins. The best part is that this unlock tool for Warzone 2 will be updated quite often to avoid account bans, improvements of features, and more.
By using the unlock-all tool access, you can unlock weapon camo, operator, calling card, emblem, vehicle skin, achievements, higher ranks, etc. You should avoid unlocking all achievements because that may cause some issues with the anti-cheat system. It's better to use the unlock-all tool precisely and whatever you require. Whereas using the unlock-all tool might cause hacking-related malware issues on your PC that can affect the system and user data. So, do it at your own risk. We won't entertain such things.
Call of Duty Warzone 2 Unlock All Tool | Is it Safe to Use?
If we talk about the Warzone 2.0 unlock-all tool, we won't recommend using such a thing and it won't be safe as well. We've already mentioned that there might be several risk factors involved which can lead your Activision account to ban permanently if found guilty or if someone reports the same with your profile ID. Such unlock tools can be used for hacking or development purposes only.
It's basically advised not to fall for such pray things or traps if you're a genuine COD lover or if you want to play the game by giving your best time & effort. Though some of the websites or brands or even person claim to provide you with a safe unlock tool to achieve all skins, weapons, XP levels, emblems, operators, calling cards, and more, your system & data might get affected a lot.
Well, there are a few unlocker tools available for Warzone 2 online that may seem valid to you with their promises or user reviews, etc. But you should understand that the unlocked items or offers will be available for a limited time only. However, these days you can buy a full version of the tool that claims to offer lifetime access. So, you'll have to verify the same and then invest your money.
Whereas if you purchase the unlock tool on a temporary basis then all the achieved things will be gone. Keep in mind that even if you want to use it, make sure to change the loadout & save the same. Additionally, closing the game, and clearing the background process from the system should come in handy when you launch the game once again. Once you launch Warzone 2.0 again, the saved loadouts will be synced automatically in the cloud storage.
We've already mentioned that most of the untrusted unlocker tools can be easily get detected by the anti-cheat software of COD or can be reported by some other player which can result in a permanent account ban if found guilty. Still, you can visit the unlockalltool website to buy the product of your own choice. If you do, you can select the quantity and time of service according to your need while purchasing it.
As most of the unlocker tools require user admin access on the Windows machine, some cheaters or hackers can easily hack your personal details or activities by injecting malware into the system which is another major drawback. So, you should keep in mind that too. In the end. it all depends on you what to do. Just be careful before making up your mind about the purchase and dealing with online transactions via OTP. Do Not use cryptocurrency transactions for such things.
That's it, guys. We hope this guide was helpful to you. For further queries, you can comment below.