In this guide, we have listed troubleshooting ways and methods that have helped many players eradicate this issue of Weekly Limited Challenges Not Working in Rainbow Six Siege game. There may be no permanent solution to this problem, as it is most likely caused by faulty servers in the game.
Released in 2015, Rainbow Six Siege is a first-person shooter (FPS) game. In this game, players mostly take on the roles of the Rainbow Team, which is a fictional counterterrorism unit. Each player, as an operator, has its own abilities and gadgets. Players needed to work as a team so that they could defend the enemy team and eventually win the game.
Although it is a popular shooter game, it has been plagued by some bugs and issues. The issues mostly consist of bad latency, weak servers, or malfunctioning game files. In recent times, many players have noticed that the weekly limited challenges in Rainbow Six Siege are not working. When players try to access the "weekly Limited challenges," the game says they are not available.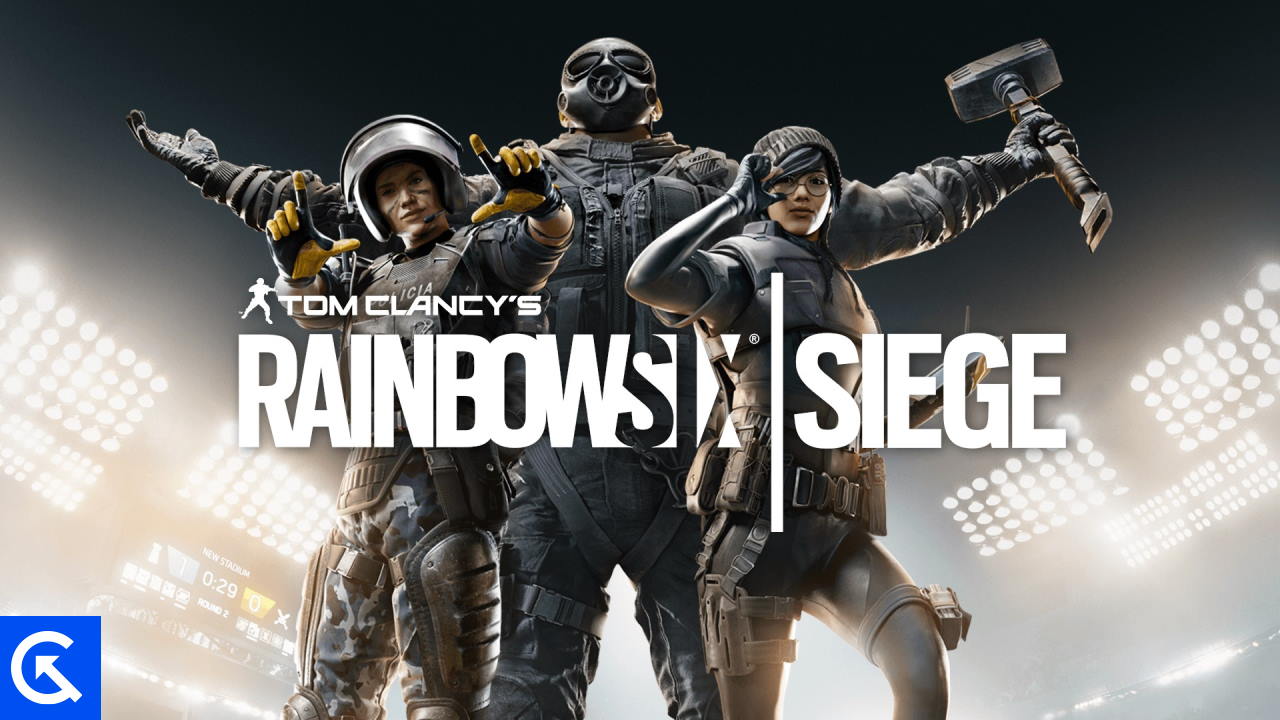 Weekly Limited Challenges Not Working in Rainbow Six Siege
Rainbow Six Siege players when they try to access the weekly limited challenges. A message pops up on the screen, labeled "Challenges are currently not available" message. According to the reports, when players try to claim their weekly challenges, the Ubisoft Connect app usually freezes or unexpectedly closes. The weekly challenge thing seems fully broken in the game, as players are also unable to access their information about previous or past challenges.
What about resolving the issues with the Ubisoft connect app and not being able to check up on your limited time challenges.

*before you gonna ask again. It's on every playform and the app itself. No, it does not effect other games only Siege in particular.

Please fix this!

— W.R. (@v0rt3x_88) January 8, 2023
However, Ubisoft has acknowledged the problem and is working on a fix, which will most likely be released in the coming days. The Ubisoft team has not specified a specific date. Meanwhile, the players can't access the weekly limited challenges in Rainbow Six Siege. This is not the first time this game has encountered an issue, but the problems have been resolved with an update. So waiting for a new update from Ubisoft is worth it.
We're aware of the issues affecting connectivity in Rainbow Six Siege and are working towards resolving this ASAP: https://t.co/W6IqQjDI8n

— Ubisoft Support (@UbisoftSupport) January 8, 2023
According to the officials, there is no such thing as a legit fix for this issue, but some methods are worth trying. Here are some tips or methods you can try to fix this issue:
Method 1: Restarting Your Device
Restarting is considered the best and most effective way to solve any sort of error. Mainly, restarting your device deletes temporary caches that might be creating problems with the proper functioning of the game. The steps are too simple and are as follows:
Close Rainbow Six Siege running on your device (PC or Play Station).
Now, press restart and let the device reboot on its own; any interruptions may cause the device to malfunction.
Finally, Run the Rainbow Six Siege game.
This method has worked mostly for all the players at this time. Re-launch the game and try to access the weekly limited challenges, if it still does not open, then follow the below method.
Method 2: Manually launching Challenge Tab
Many of the players have mentioned that they are able to access the Weekly Limited Challenges in the game manually. To open the challenges tab manually, players just need to press Shift+F2 manually and head to the challenges tab. If this method works for you, then you will be able to claim your rewards in Rainbow Six: Siege.
Method 3: Checking Rainbow Six Siege Servers are down or not?
If you followed the above method and it did not work for you, there are chances that the problem might lie with the game servers for now. However, there is no specific way to determine whether or not the game servers are down.
You can try contacting your friends who play Rainbow Six Siege to check whether they are also facing the same issue or not. Also, you can check their official website for more information; sometimes, they do mention when the game servers are down, like for maintenance or something.
Method 4: Contacting Support Team
If all the above-mentioned methods do not work for you, you should probably contact the Rainbow Six Siege support team. There might be such cases that we cannot notice, but the support team might notice, fix that issue, and your multiplayer mode will work normally.
To contact the support team, visit the Rainbow Six Siege official website and connect to the support team. Briefly describe the errors you are facing while accessing the Rainbow Six Siege game, and you are good to go. The support team will respond as soon as possible.
Conclusion
There are maximum chances that some of these methods will eradicate the Weekly limited challenges not working in Rainbow Six Siege from now on, but the methods might not work every time. As mentioned by Ubisoft, the game is experiencing critical issues that have to be fixed by the game developers, so give it some time until it stabilizes for the best gameplay possible.