You can think of Youtube Vanced is a modified version of the original app that comes with additional features and enhancements. However, since it is not an official app, a few minor issues are bound to happen from time to time. One such issue which is driving users crazy is Youtube Vanced error 400 where users can't login and the app is crashing continuously. Youtube Vanced has attracted a large user base in the last few years and people just don't want to use the official app because Vanced has too many amazing features already.
In most cases, issues with modified apps like Vanced is either due to Google account services or due to some app bug. And mostly, you can fix the issue with just a simple device restart or clearing the app cache. But Youtube Vanced Error 400 can be much more complicated than that and here are some troubleshooting tips to fix the same.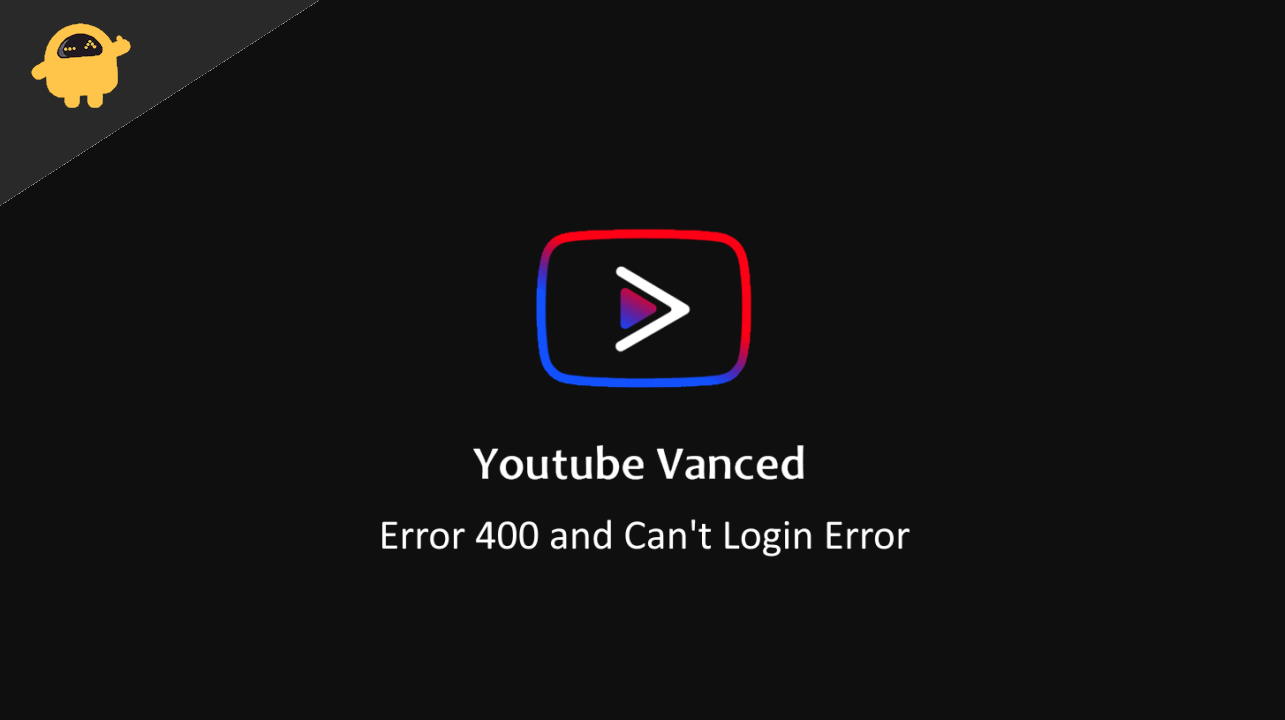 Fix: Youtube Vanced Error 400 and Can't Login Error
Error 400 usually means that the app is not able to connect to Youtube servers. Now, this can happen because either Vanced is no longer able to retrieve data from Youtube servers, or either the internet is not reliable enough for your device. Down below are some tips to make things work.
Restart Device
Youtube Vanced is a modded application with relatively a small team working on this project. Due to this, there are some minor bugs and performance issues with the app such as RAM and memory consumption.
Due to this, error messages are bound to happen but you can fix them all with a simple device restart. Restarting your smartphone will clear RAM and unoccupied CPU resources which will help the app to run and avoid any issues in future.
Check Internet Connection
Youtube Vanced Error 400 is essentially a server error indicating that the app was not able to connect to the server. This might be due to a poor or unstable internet connection. So please connect with your internet provider and check if you have a working internet connection and reliable internet speed to run online videos.
Check your date and time settings
Any application that uses the internet needs to have the correct date and time clock don't their devices. If your device has some issues with the date, Youtube Vanced will not work.
Open the Settings app on your smartphone and navigate to Date & Time settings.
Here choose your region and make sure the automatic update is turned on.
Disable VPN
VPN allows you to connect with different regions and servers across continents. But VPN is not always necessary to use as it added one more layer to internet routing which slows down apps and services. If your internet is slow or the VPN server is not working, then you will face error 400 from time to time. So, disable any VPN apps if you're using them.
Open the Settings app on your smartphone and navigate to Network and internet option.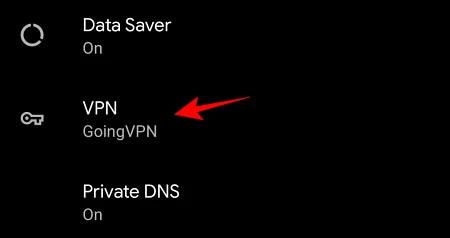 Here go to VPN settings.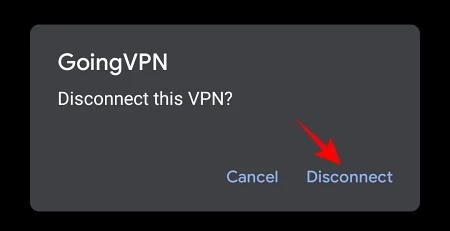 Disable all VPN services one by one.
Clear Vanced Cache
Many users have reported that clearing the cache of the app helps to fix the issue. Youtube Vanced keeps videos streaming data in cache format, and sometimes it may get corrupted so you have to clear it whenever you face any issues.
Open the Settings app and navigate to apps and features. Then go to App manager.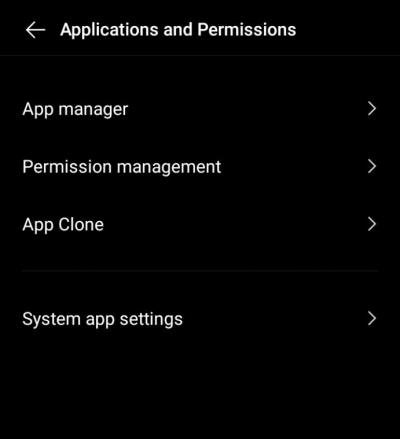 Here find Youtube Vanced and click on the storage option.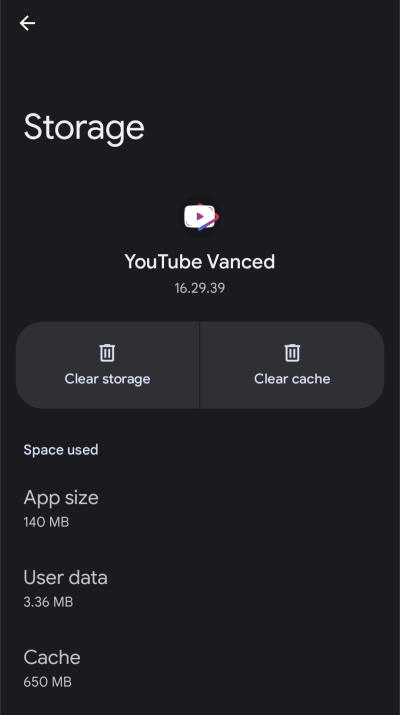 Click on the clear cache button.
Update Vanced App
It is quite possible that the app you're using is not an official app and has been downloaded from an unofficial source. Apps like these do not always work and often face problems as they don't come with any technical support from the Vanced development team.
We have made a separate post on YouTube Vanced APK for Android devices, giving the official download links for the latest version.
Install Vanced Manager
There is a special application developed named Vanced manager which can fix most of the issues automatically. The app is free to use and can solve problems like not being able to log in, error 400, videos not loading, videos black screen issues etc. You may download Vanced Manager from here.
Use other Vanced Alternatives
Recently Vanced has been shut down because of multiple legal threats from Google. Because of this, all ongoing development with the Vanced app is being shut down and no future apps updates will be there. However the app does work fine, but it's a matter of time before it will also stop working.
So if none of the above methods works for you, we recommend you to try other youtube mod applications like OG Youtube which are free and offers similar features.
Conclusion
There are some of the working ways to Fix Youtube Vanced error 400 and can't login Error. Although Vanced has been discontinued now due to legal reasons, but the app still works fine. And if all the above methods do not help you fix the issue, we recommend you try other Vanced alternatives which are equally capable and free to use.