After getting delayed by a couple of months, DICE & EA has finally made a debut of Battlefield 2042 in the Battlefield family that's currently going through an open beta platform across all devices. It has massive-scaled battle chaos with 128 players, which will make you more excited. But it seems that players are facing the Battlefield 2042 'Press A to Play' Not Working Issue on all platforms. Are you one of them? Just follow this guide.
The particular "Press A to Play" notice seems to be a glitch or bug and nothing else because it mostly appears on Xbox One and Series X|S users. At the same time, PC users get "Press Space to Play" for BF2042 and "Press X to Play" on PlayStation consoles. It's a bit letdown for the affected players, but luckily there are a couple of ways to fix this issue temporarily until developers release a patch fix.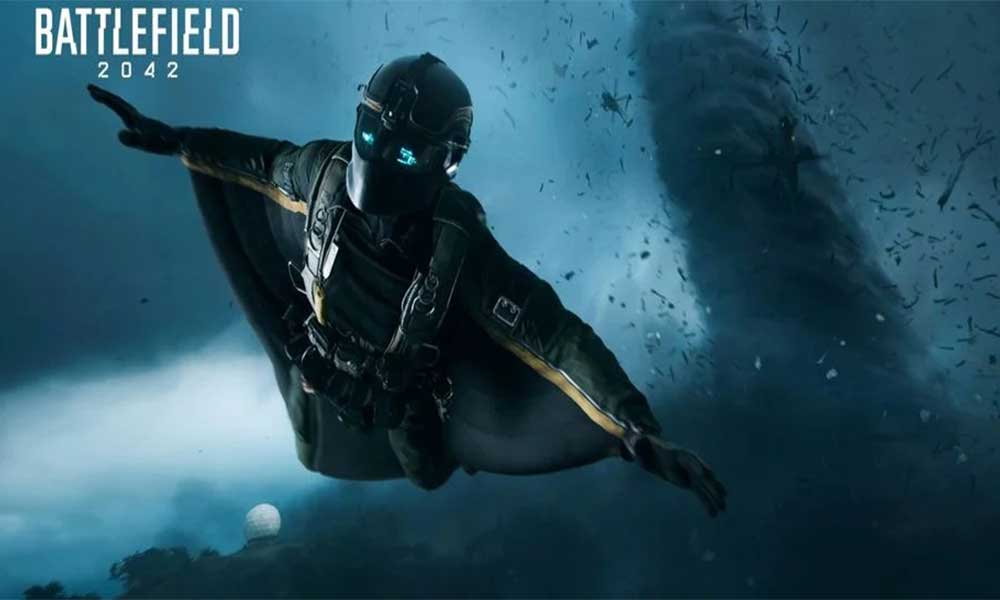 Fix Battlefield 2042 'Press A to Play' Not Working Issue
The major issue is that though it asks players to press the 'A' or 'X' or 'Space' button respective to the platform, it doesn't work at all. After pressing the button, the game doesn't start playing. So, without wasting more time, let's jump into the solution below.
1. Close the Battlefield 2042 game
The chances are high that your game conflicts with the system glitch or cache data. Try to refresh the glitch by quitting the game app and re-opening it. Although it may not work for everyone, you should try it once.
2. Hard Reset the PC or Console
Make sure to perform a hard reset of the PC or Console to refresh the whole system or any improper configuration. Performing a factory reset will delete the user data from the device. Therefore, you can do so if you want to take data backup. To do so:
For PS4/PS5:
Go to Settings > Select System > Choose System Software.
Select Reset PS5 > Install the application or game again. [If prompted, sign back into your account]
For PC:
Press Windows + I keys to open Windows Settings.
Click on System from the left pane > Scroll down the right pane window.
Click on Recovery > Select Reset this PC.
If prompted, confirm the task, and make sure to delete everything.
Wait for the resetting process to be completed.
Finally, restart your PC, and reinstall the game to fix the It may resolve the Battlefield 2042 'Press A to Play' Not Working issue.
For Xbox:
Go to Guide by pressing the Xbox button on your controller.
Then go to Profile & System > Select Settings.
Choose System > Select Console Info.
Select Reset > If prompted, confirm the task to proceed.
Wait for the console to reset completely.
Once done, make sure to sign in to your Xbox account.
Finally, install the Battlefield 2042 game properly and check for the crashing issue.
3. Check for Pending Updates
Make sure to check for all the pending game and software updates too. It's highly recommended because an outdated or unstable build can cause issues with the game's launching and gameplay.
4. Disconnect Bluetooth Devices
Try disconnecting all Bluetooth devices which may trigger multiple issues with the console or PC while playing the Battlefield game.
5. Remove Unnecessary USB Devices
If you've connected multiple unnecessary USB devices or peripherals to your PC, then make sure to remove them one by one and check for the issue.
6. Check Your Internet Network
Check whether your internet connection is active and properly working or not. If in case, the internet network has some issues or has a slower speed, then make sure to switch from Wi-Fi to wired (ethernet) or vice versa to cross-check the connectivity problem.
7. Use a Different Controller or Keyboard
Using a different controller or keyboard is highly recommended to check for the issue. Having a different controller or keyboard may help you to play the game properly which can fix the Battlefield 2042 'Press A to Play' Not Working issue.
That's it, guys. We assume this guide was helpful to you. For further queries, you can comment below.