Instagram is one of the most popular social media platforms ever. Millions of posts and stories are uploaded by hundreds of thousands of people from around the globe daily. With the introduction of Instagram Reels, the social media platform grew even greater in popularity and userbase.
The Instagram Explore page does a great job of keeping you hooked on the app by displaying infinite posts curated according to your interests. My feed is usually filled with photos and videos of the latest technology, some memes, and anime. What happens when I like a post and want to save it and share it with my friends on other platforms?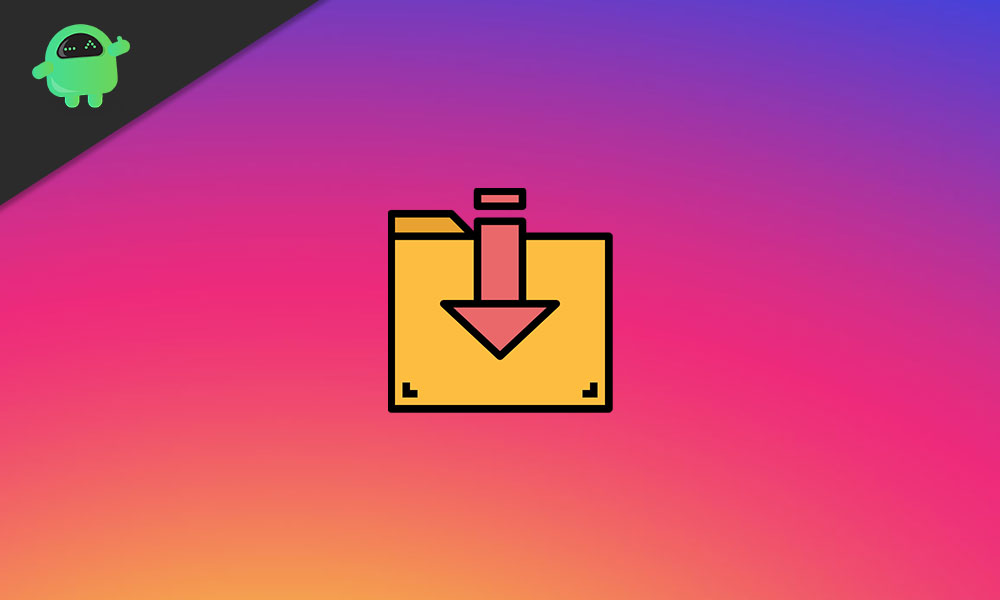 The Problem
The Instagram app does allow you to "save" any post or reels in your collection that you can access from the "saved" tab. It also allows you to create different collections and save the posts accordingly.
The problem with this feature is the fact that it just creates a shortcut to the original post or video. You will still require a working internet connection to be able to view any of your saved images or videos. Making matters even worse, you can only share them with other Instagram users. The feature also only works for posts and reels and doesn't allow you to save others' stories or live videos.
The Solution
Luckily, there are a dozen of apps on the Play Store that allows you to download Instagram posts, reels, live videos, and even IGTV videos locally on your phone. These apps work similarly to most of the other YouTube video downloaders.
Just a disclaimer before you download and share images and videos from Instagram – make sure you have permission to do so from the rightful owner of that content. Disrupting the copyright rules might even lead to a legal notice from the owner. We only recommend you download content for personal use.
Best Instagram Live Video Downloaders
Now that you're prepared to start downloading content from Instagram let's have a look at the best Instagram live video downloaders we've come across!
1. Inflact
Is a great way to download any content you can find on Instagram. This includes photos, videos, reels, IGTV videos, live videos, and even the display pictures of other users! The website has a clean user interface with no annoying popups or ads. Since Inflict is a web app, you can access it on pretty much any device, a Windows or macOS computer or an Android or iOS phone.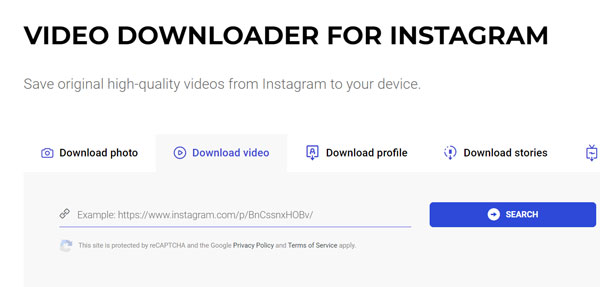 Downloading any post, reel, or live video is as simple as copying the URL of the said content and pasting it in the box on the website. Inflact also allows you to bulk download a bunch of posts or live videos at once. It does have a few advanced features that are protected behind a paywall. However, the free version does the job just fine.
Visit Inflact
2. Instake
Instake is an Android app that lets you download photos, videos, reels, and videos from IGTV with the simple tap of a button. It works essentially the same as Inflact but is a better alternative to those who constantly find the need to download posts from Instagram.
The app has a decent user interface and is quite responsive. It comes with a few annoying ads here and there, but that's understandable for its service. With Instake, you can download all kinds of content (except for live videos) from public and private profiles.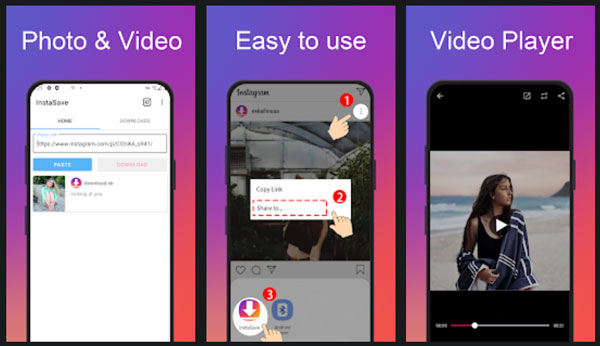 The app also sports a video player that you can use to preview the video or reel before you choose to download it. You can download multiple videos and posts at once, and can even share them with your friends and family on various social media apps. Lastly, the app all allows you to repost any interesting content that you like with proper credits to the original poster.
Download Instake
3. KeepPost
KeepPost is another web-based service that lets you download photos, videos, reels, IGTV videos, as well as live videos from Instagram. What makes KeepPost unique is its incredibly simple design and zero ads. This makes the experience 10 folds better than other ad-supported services.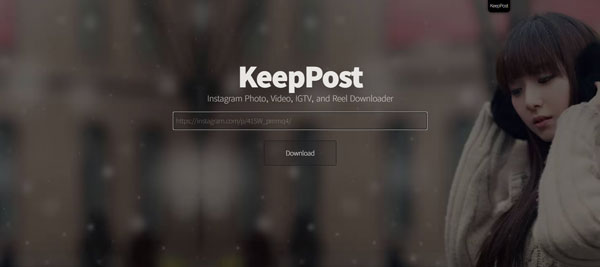 The website has a clean user interface with an address bar being the only element. To download any kind of content from Instagram, simply copy its link by tapping the three-dotted button near a post or a reel and then paste the link into the address bar on KeepPost. The service allows you to download multiple items at once too.
Visit Instake
4. InstaDownloader
InstaDownloader is yet another way to download your favorite content from Instagram and have it locally saved on your device. Just like KeepPost and Inflact, this service is a web-app that has a very simple approach to downloading any kinds of posts, videos, reels, and even IGTV videos.

You can even download a live stream video from Instagram using this service once the creator has finished their live stream. Like the other web-based services on this list, InstaDownloader doesn't require you to register for an account. You can simply paste the link of the post or reel in the box and the website does all the work for you!
Visit InstaDownloader
5. InStore
Ending today's list, we have an Android app that lets you download photos and videos from Instagram posts, as well as save storys without alerting other people. What makes this app stand out is its claim to download videos and photos at a much higher speed than the other apps.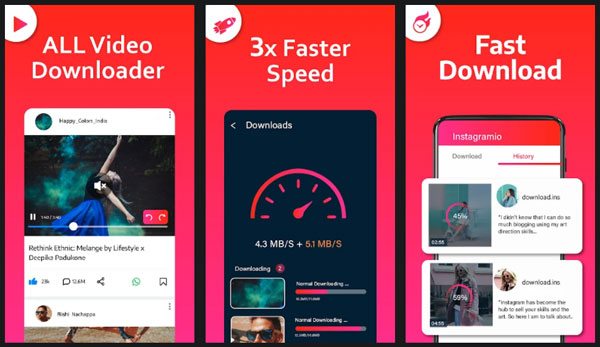 The app has a great UI and is highly responsive. InStore is a good option for people who regularly download posts and videos they like on Instagram. The app also has a few other features such as a collage maker and a hashtag generator that might be of interest to creators.
Download InStore
Conclusion
That's all folks! We hope you enjoyed our roundup of the best Instagram live video downloaders in 2023! Which one among the list is your favorite, and how many of these services have you already known or have been using? Know other good websites or apps that you feel people might find interesting and helpful in downloading content from Instagram? Do let us know in the comments section below, we'd be delighted to hear from you guys!