Gunlancers are one of the fastest clearing classes in the Lost Ark game. The character packs huge AoE damage and powerful team buffs making them the best defensive characters in the game. Lost Ark's classes are defined by their identified skills and their unique abilities. Gunlancers are generally defensive in nature and come with a shield meter. Although there are the most durable of the three warrior classes available in the game and just perfect for PvP or PvE battles. With the best Lost Ark Gunlancer build, they can become a nearly unkillable damage sponge for your enemies.
Gunlancer class has some unusual quirks, but once you get the hang of it you'll be blasting through mobs with ease. But they are not in defensive mode all the time as it can reduce their movement speeds. With Gunlancers, it can get a little tricky to tackle with boss fights, but they are very capable of crowd management using their charged attacks. In this guide below, we will talk about this class in detail and also discuss some best Lost Ark Gunlancer Build to play with.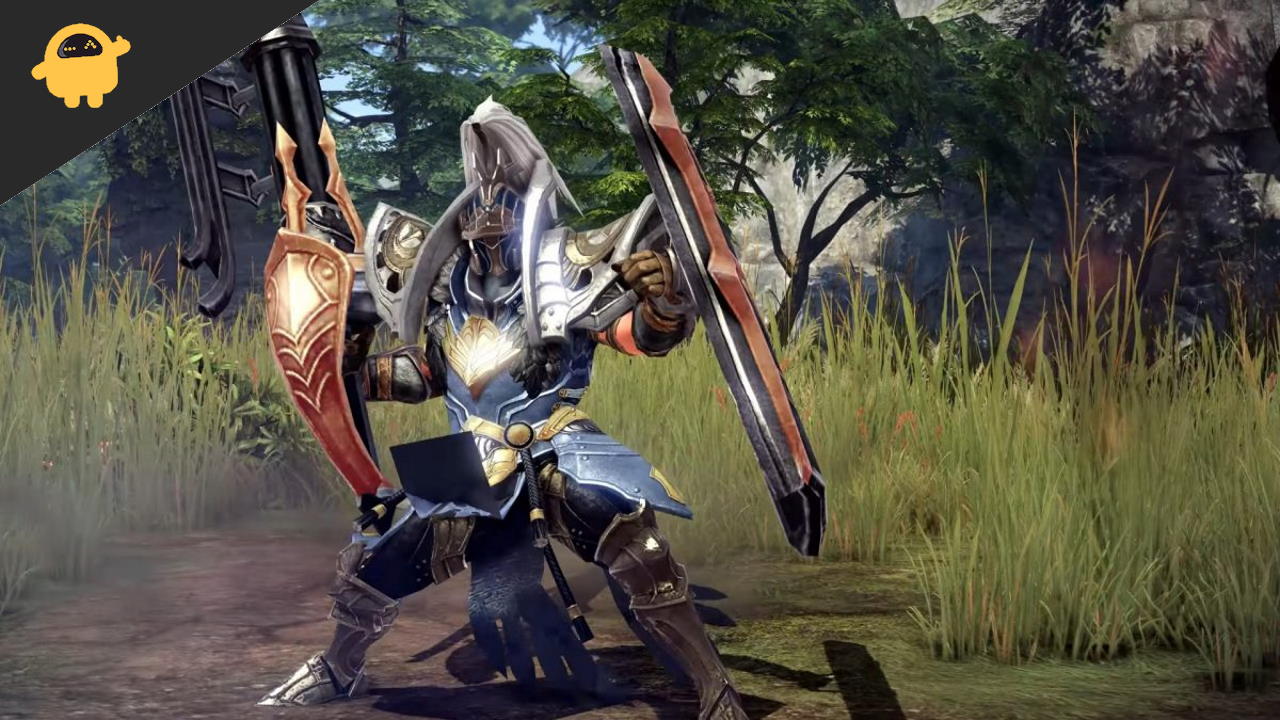 Best Lost Ark Gunlancer Build 2023
Gunlancer comes under a heavy tank class that is also capable of shield buffs for your battles. They come with a powerful shield that can protect you from heavy or burst attacks. This means you can stick right in the face of the boss, taking heavy hits (even staggers and knock-ups) while consistently doing damage. Gunlancer class is popular for heavy burst damage, but there are some cons attached to it as well.
Pros
Heavy tank character, one of the best, if not the best in Lost Ark
Big burst damage
Versatile
Can soak up a lot of damage directly from the boss
Cons
Slow, lacks mobility
Pretty straightforward playstyle – you might find the 'sit there and eat damage' playstyle a bit dull after a while
Has a backward jump rather than a forward dash (the spacebar dodge)
Best Lost Ark Gunlancer build: Engravings
Once you reach level 50, you can get engravings for the Gunlancer character. These are powerful bonus skills and effectively improve your strength and fighting power. Gunlancer has two Class Engravings that can significantly alter how you play on the battlefield.
Lone Knight: It is an offensive build that can increase your crit rate with Lance skills by 5% and damage by 30%. When it comes to the shielding meter, it gets doubled.
Combat Readiness: With this build, you will get a 20% increase in damage boost along with your regular skills. If you like to play in a defensive stance, it will also absorb additional 30% damage.
Both of the above builds are quite different in nature and as a Gunlancer, you need to distinguish between the two. Lance Skills have reddish icons and a [Lance Skill] tag in their descriptions, while Normal Skills have a blue icon and a [Normal Skill] tag.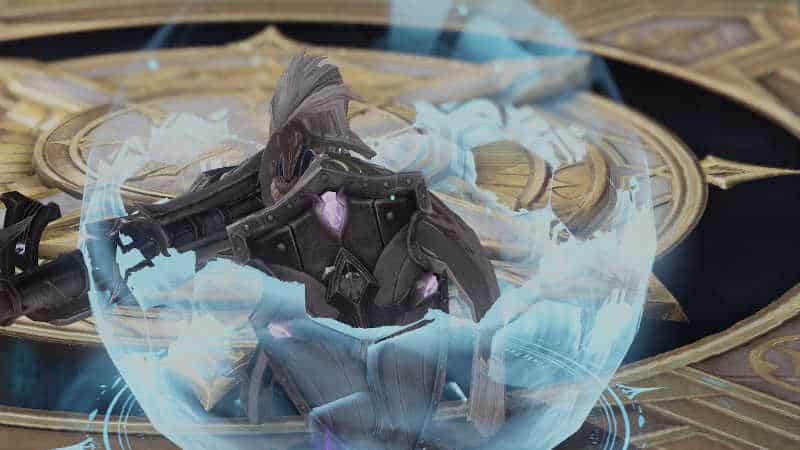 Apart from these, you also have access to some general type Engravings which players can use to increase the damage points. You can level these to a maximum of 3 times and these can be activated via engraving points on rings, necklaces and earrings.
| | |
| --- | --- |
| Barricade | Grants bonus damage while shielded |
| Spirit Absorption | Provides generic attack and movement speed bonuses with no drawbacks |
| Awakening | Reduces Awakening Skill cooldowns |
Best Lost Ark Gunlancer build: Awakening Skills
These count as extremely powerful abilities in the game which has longer countdown periods. Each class has two unique awakening skills but only one can be equipped at a time.
Guardian Protection: This fills your shield meter to the maximum level and creates a protective bubble that can last for 10 seconds. Any party member in the range of the bubble with get 40% less damage and will be immune to pushes and debuffs.
Lance of Judgement: Summons a massive spear that can give damage to enemies and launch them into the air. It also creates an aura on the impact that increases allies' crit rate by 10% for 10 seconds.
Conclusion
This brings us to the end of this Best Lost Ark Gunlancer Build 2023. Please note that such builds are purely subjective and may vary from player to player. So feel free to tweak this build to fit your playstyle as needed.