In this tutorial, we will show you how to complete the Prime Time Challenge in BitLife. There stand a plethora of things that you could try out in this real-life simulation game. Right from choosing the right career for you to taking part in a plethora of challenges, the possibility stands endless. Talking about these challenges, the game regularly gets blessed with some new and intriguing ones.
For example, Surprise Millionaire Challenge, Dog House challenge, Tiger King challenge, House Flipper, are just some of the noteworthy ones. And now, the Prime Time Challenge is the latest one to make its way over to BitLife. In this tutorial, we will list out all the requirements that need to be met from your end to successfully complete this mission set. Follow along.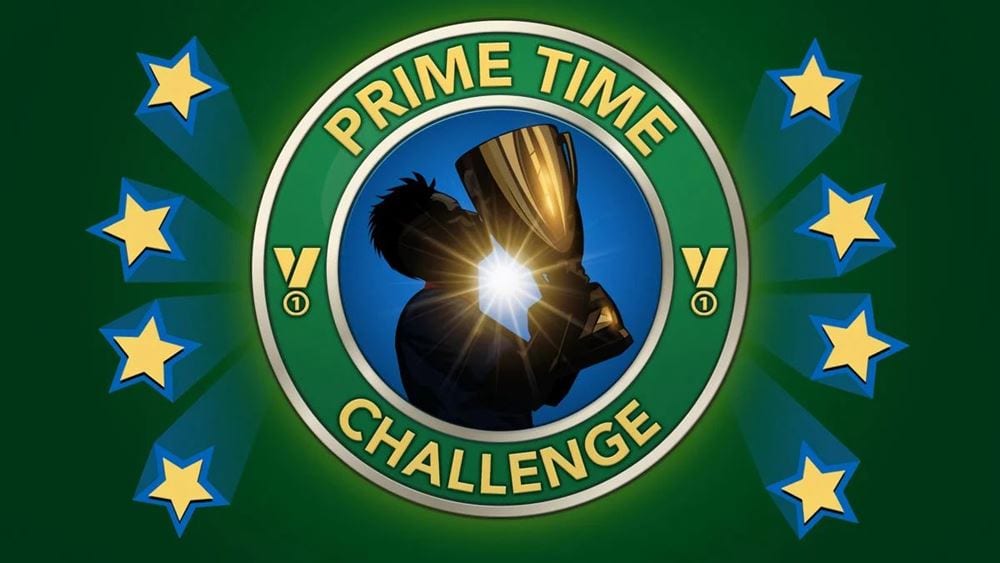 BitLife: How to Complete Prime Time Challenge
Quite a lot of users are looking for ways to compete in this mission set. The below Reddit thread is just one of the many such examples. In this regard, here are the three quests part of this challenge that you need to go through:
Become a pro athlete
Win championships in two different sports
Make $100m+ in career earnings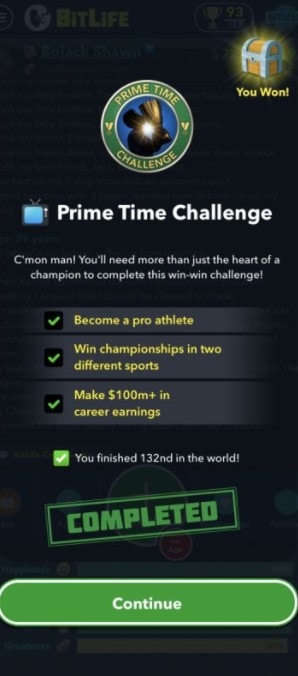 Here's how to complete all these three prerequisites and hence the BitLife's Prime Time Challenge.
Become a Pro Athlete
Before starting with this quest, you need to checkmark quite a few requirements. To begin with, if you are going to create a new character, then it is recommended that you make full use of the God Mode. Use this to increase the Athleticism, Discipline, and Willpower as much as possible. However, if that's not possible, then you should regularly go to the gym, head over to morning and evening walks, and take part in Martial Arts. At the same time, stay away from alcohol and drugs as well.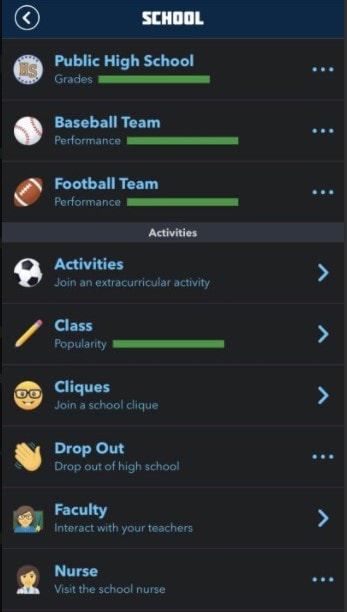 Then once you enroll in the High School, take part in football, basketball, baseball, soccer, or hockey. As of now, these are the only sports that support the ability to become a Pro Athlete. Upon joining any of these sports, keep on practicing hard day in and day out. Also don't skip on the training as well. Keep all these points in mind and you should then be picked up in the draft. Do keep in mind that since it is your initial days in this Prime Time Challenge in BitLife, you might get picked up by a rookie team, and it's nothing to complain about.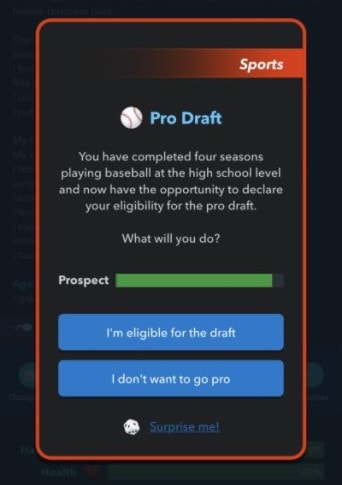 Accept the offer, join in their team, and then continue with your rigorous training. You might not win a championship with an average time, but you would definitely gain some experience. Then when you have up your skillset and Athleticism, don't renew your contract with this team but go for among the top three teams in the league.
Win championships in two different sports
Now comes the challenging part of the Prime Time Challenge in BitLife. After you have joined a team with high caliber, there's a greater chance of winning the championship. But even if your team isn't able to get their hands on their trophy, then it's time for smart work rather than hard work. In other words, rather than aging one year and sweating it out in the gym, you should close the game and then restart it. Do so a couple of times and the trophy might be in your hands.
Make $100m+ in career earnings
Now if we talk about earnings in the Prime Time Challenge in BitLife, the championship wins may or may not be enough to fulfill these financial requirements. As a result, joining a higher-ranked team as early a possible with lower your burden. This is because these champion teams offer way more money than the rookie ones. That is another reason why you shouldn't stick to these newly promoted teams for long.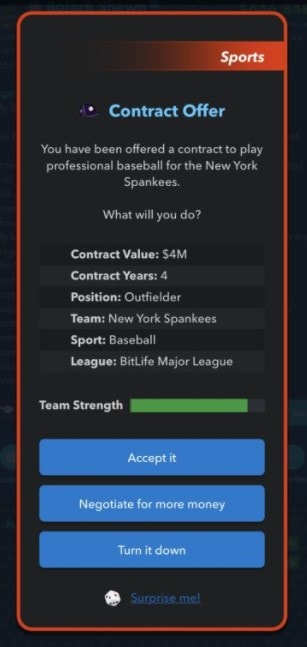 Along the same lines, you could also prefer to stick with your team and try winning the championship by aging a year, rather than going for the shorter route of closing and then restarting the game. This in turn will allow you to stick with your team for a longer duration and hence will fill up your pockets as well. The only downside is that the time frame of winning the championship might be a little longer. So decide on this trade-off accordingly.
So this was all from this guide on completing the Prime Time Challenge in BitLife. Please let us know in the comments section below if you have any queries. Rounding off, here are some iPhone Tips and Tricks, PC tips and tricks, and Android Tips and Trick that you should also check out.